The Careers and Enterprise Online Award is now available for all CCCU Students to complete. As well as a certificate to add to your CV and LinkedIn profile, the first fifty students will also be eligible for a £50 Amazon gift voucher!
Read on to find out what the award is all about and how you can get started.
What is the award?
The CCCU Careers and Enterprise Award is a fantastic way for any student to develop their knowledge about key areas relating to developing their employability. It is built on CCCU's Future 360 Framework as seen below.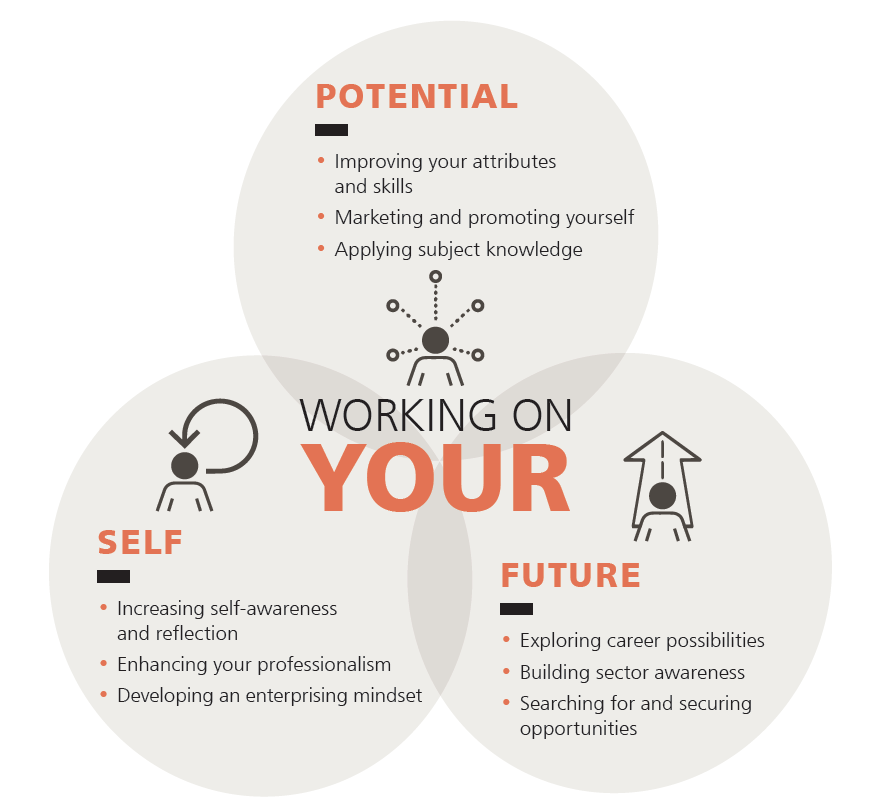 The CCCU Careers and Enterprise Online Award can be accessed by logging onto the Careers and Enterprise Online Hub. Below is a simple and short video showing how to find the award on the Hub.
Why should I do it?
Everyone who logs into the Careers and Enterprise Hub is required to complete the Career Pulse. This short questionnaire allows you to self-assess your employability by rating your confidence in each section of the CCCU Future 360 Framework.
The CCCU Careers and Enterprise Online Award takes you one step further. Say for instance your Career Pulse report showed you had a low confidence score in the topic "Marketing and Promoting Yourself". The award provides you with learning activities that help you boost your confidence in this and all related areas that make you more employable.
Once you complete the award you receive an electronic certificate. This is a great way to demonstrate on your CV or LinkedIn profile your new-found confidence in your career skills and knowledge.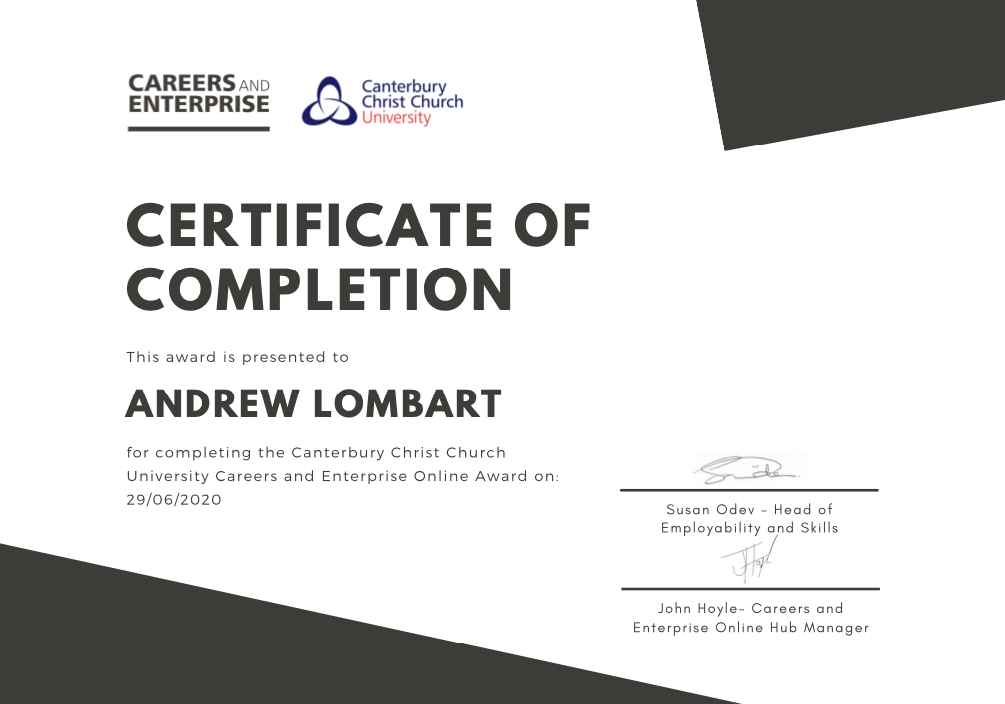 What have students said about the award?
Here is the feedback from students who have already completed the award:
A great way to identify strengths and weaknesses and provides support and material to strengthen skills. I found the course very useful, especially the pulse assessment as it highlights areas for improvement!

Tayla-Mae – Third year LLB (Hons) Bachelor Of Law student
The content is great and a lot of it is relevant even if you are not going into business, for example, body language and presentation skills, which I found to be very interesting and helpful as I'm going into teaching, so these will really help me. I thought it was well thought out and easy to pick up and put down. It is easy enough to understand and pitched correctly. Some times I have done things like this before and they can come across as patronising but this didn't.

Jean-Alexandria – Foundation year Physical Education And Sport And Exercise Science student
This award helped me to feel more confident in my abilities to find and maintain employment. It has given me the motivation to find a job that suits my interest and values as well as pursuing my chosen career path. It covered everything I needed to feel confident in preparing, searching, and undertaking employment. The range of different activities made it more interesting and interactive. The reflection section was beneficial as it helped me to summarise everything I had learned. Taking the career pulse after every section also helped to show me the areas that I was improving in and the sections that I needed to cover or go back over. I especially liked the CV 360 as it gave great feedback and was an extremely quick way to improve my CV.  The four sections helped as they covered areas that I wouldn't have considered before taking the award e.g. career wellbeing- developing resilience. 

Josephine – Third year BSc (Hons) Accounting And Finance student
What is the prize?
For a limited time, as a way to encourage students to complete the award this summer,  we are giving away £50 Amazon Vouchers. The first 50 students who complete the award will get the voucher.
How can I get started?
Log into the Careers and Enterprise Online Hub now to get started.
Also, you can access the award as well as all of the other resources on the Hub via our brand new Careers and Enterprise App.
Download the App now on the Apple Store – click here!
Download the App now on the Google Play Store – click here!
What if I have questions?
If you have any questions you can always:
email us at careers@canterbury.ac.uk
contact us via the Careers and Enterprise Online Hub Live Chat on weekdays between 10am-12pm & 2pm-4pm.