Full disclosure: I don't like kale. However, if you chop it up small enough and bury it deep in another food, like mashed potato, or cheese, it actually doesn't taste bad. So, for any of you who want to order from Christ Church's Veg Box Project, but have noticed that you might get a whole load of kale, and aren't particularly fond of it – here's how I use my kale so I actually enjoy it.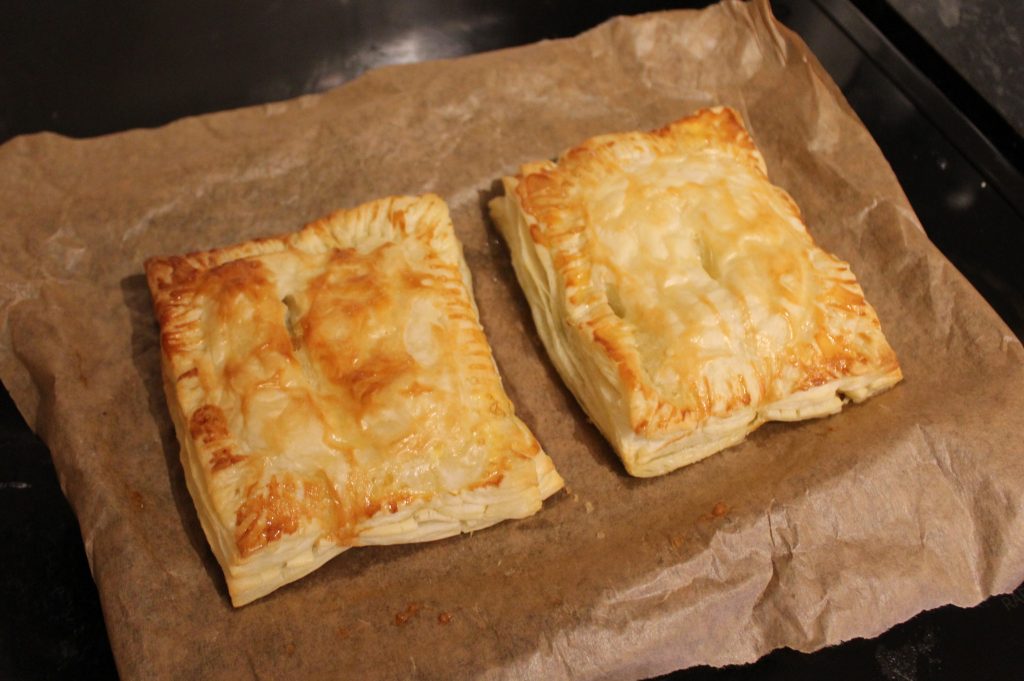 MAKES: 2 – 4 pies
TIME: 30 minutes

INGREDIENTS
Olive oil or similar
1 garlic clove
3 cups kale (about 6 pieces, finely chopped)
Pepper to taste
Puff pastry (I used half a ready-made sheet)
4 slices of cheese or a few handfuls (I used pre-grated mozzarella)
1 egg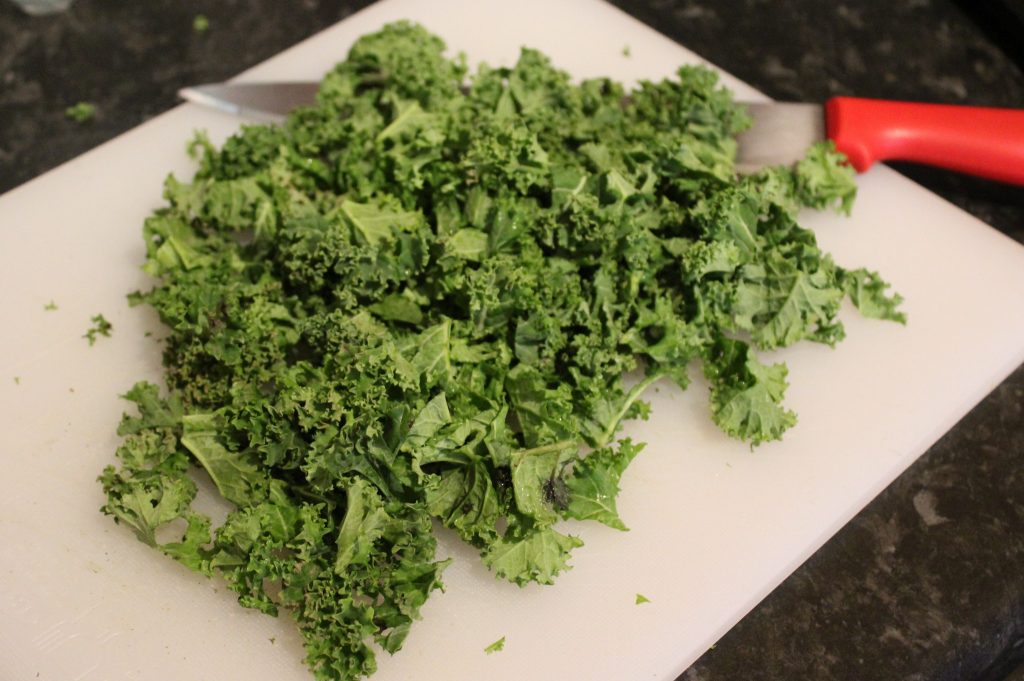 METHOD
In a saucepan, sauté the garlic and kale over a medium heat. Cook for about 15 minutes, or until the kale leaves have wilted – turned a dark colour, shrunk, and softened considerably. Sprinkle with pepper.
Preheat the oven to 200 degrees C.
Divide the puff pastry into squares. I used half a sheet and made four large squares, which would be two hand pies. A full sheet could make eight.
Place the spoonfuls of kale at the centre of half the squares, leaving 1-2cm around the edges.
Top each with a handful of grated cheese or a slice.
Place the other half of the squares over the top and use a fork to seal the edges. Make a steam hole in the top of the pie with a knife.
In a small bowl or mug, whisk the egg then brush it over the top of the hand pies.
Place the pies on a parchment-lined baking tray and bake for 15 minutes or until golden.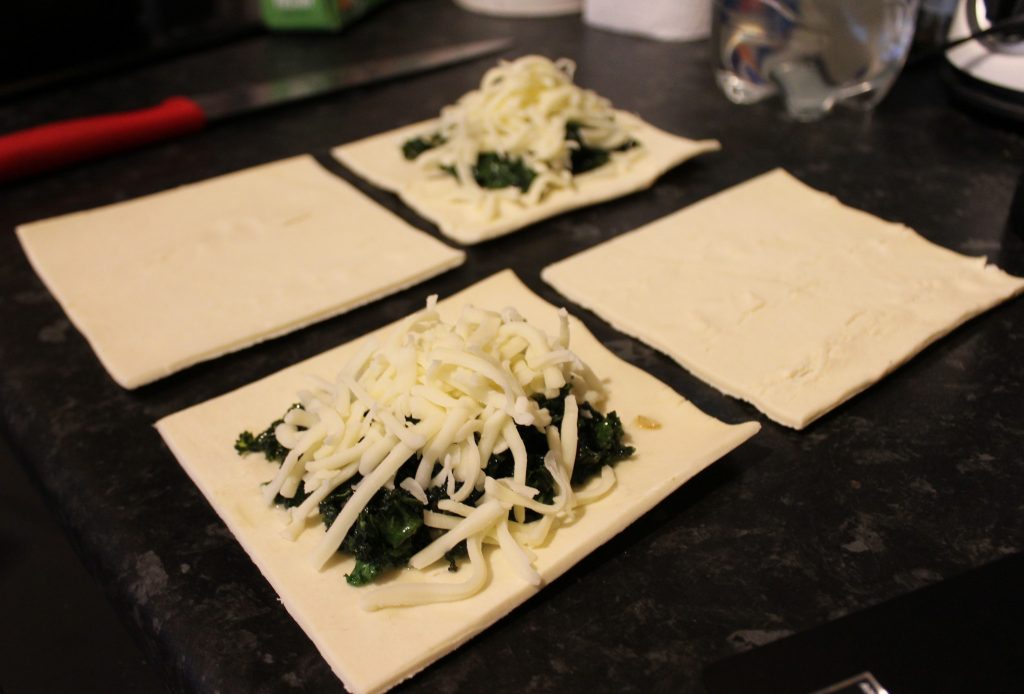 These are best eaten warm when the cheese is melted.
How are you using your kale? And more importantly, how are you making it taste good? Let us know!
Order your Veg Box here.


By Bethany Climpson, Sustainability Engagement Assistant