What would have been a potentially dull Monday evening turned out to be an exciting evening at the Student Green Office's Divine Fairtrade Chocolate Tasting Evening on the 5th October 2015. The audience were entertained with fascinating historical facts about the Aztec origins of hot chocolate, delectable chocolate samples and a delightful chocolate expert.
As one of the many student volunteers at the Chocolate Tasting, I was delighted to see how fast the seats in the Barista & Baker café filled up, all by students eagerly waiting in anticipation for the evening ahead. Finally – with a full house – the event began!
Erik, the resident Divine Chocolatier, a bubbly chocolate expert, who knew everything about chocolate, from the origins of hot chocolate in Mexico to the cool historical facts about the first modern wrapped chocolate bars (its origins were in Bristol, by the way) charmed the audience with his passion and excitement for chocolate. It was truly a fascinating evening that was not to be missed.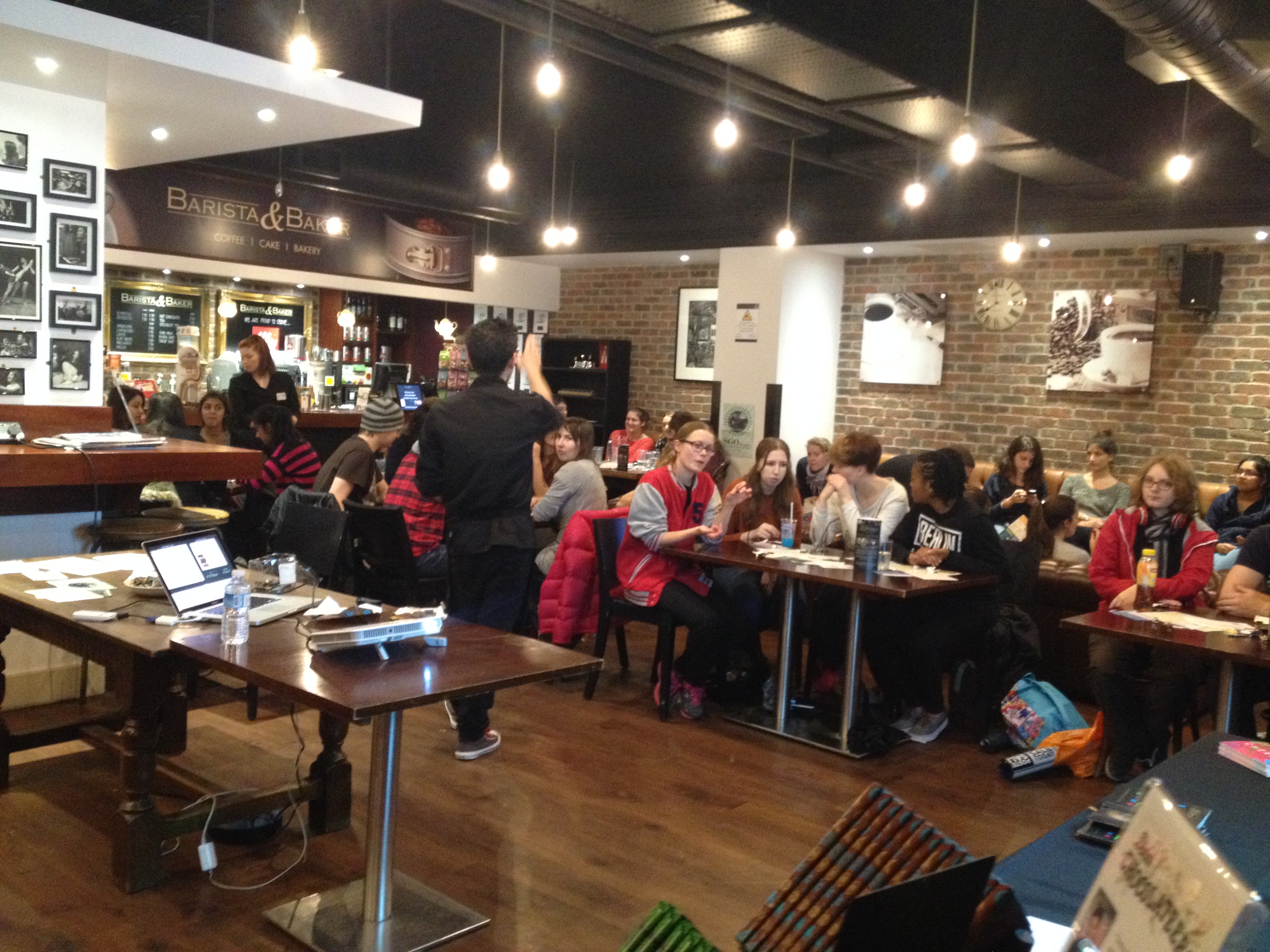 As well as the interesting talk, there was an array of free chocolates for the audience to feast on. One of the chocolates I was most apprehensive to try was Divine's '38% Milk Chocolate with Toffee and Sea Salt'. A combination that I never would have believed would taste good together turned out be pleasantly surprisingly and definitely delicious. The combination just worked!
Next, the audience took part in a sensory chocolate exercise. The audience smelt, listened to, touched, looked at and licked their chocolate. Thankfully I didn't participate in that exercise, as I would have caved immediately as the chocolate was oh so good.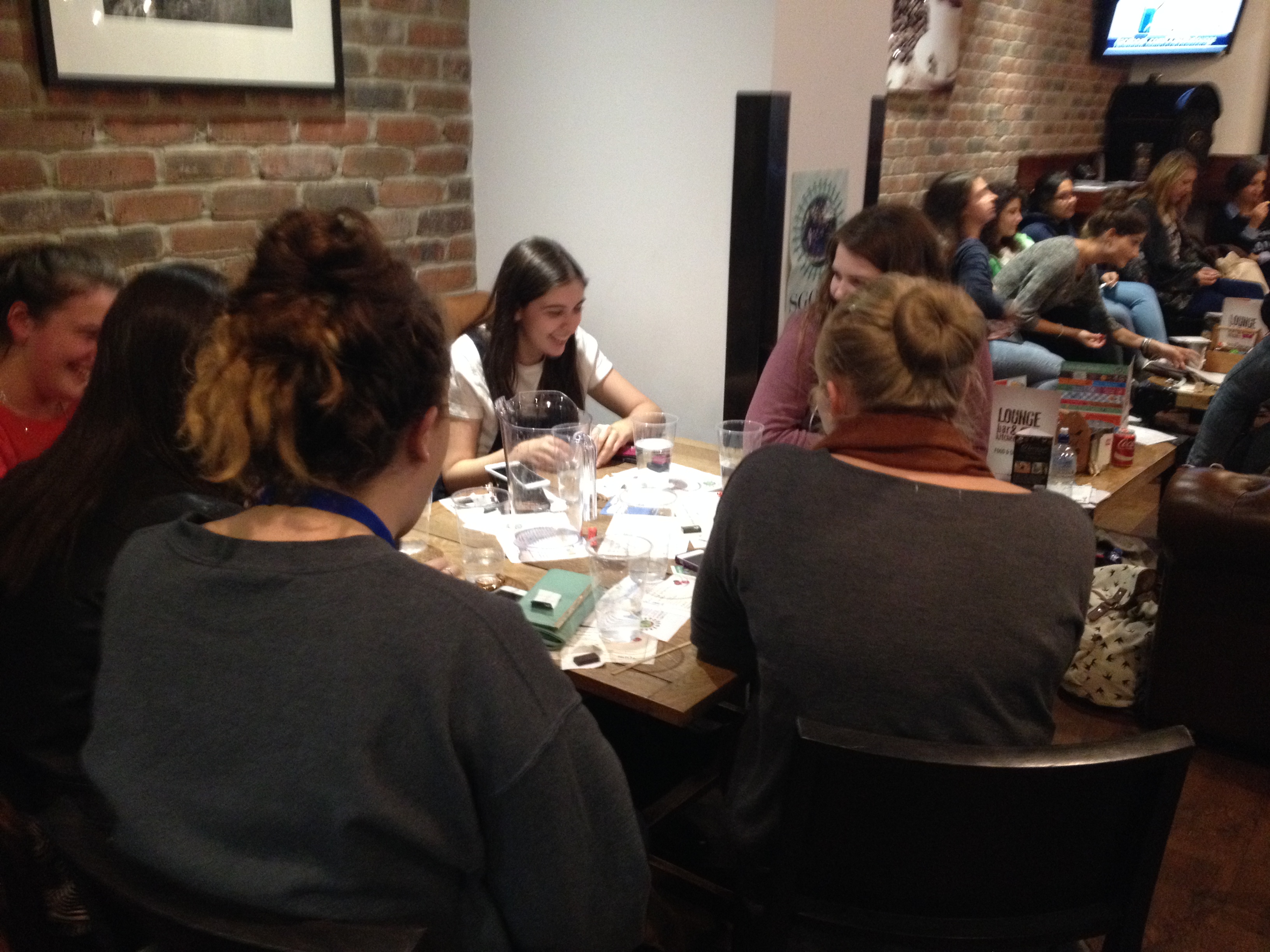 Sadly, not too long after, the event came to an end. Mercifully, there was a wide variety of chocolate to buy at the end. With the prices at £2 for a bar, some might've thought that it was too expensive for one chocolate bar. But believe me, it was truly good value for your cash. If you weren't at the chocolate tasting; you missed out.
by student blogger, Francis Seunolaku