Hello, I'm Temi, one of your new SGO officers. I am a second year Midwifery student. My hobbies include volunteering, reading, cooking, baking, and watching a lot of medical shows. I am new to the SGO team.
A little about me! I studied a previous degree in law and completed a master's in medical law, where I was able to experience different views and cultures. I have been able to learn more about what sustainability means within our world. To me, sustainability means protecting our environment and future. It's vital for our self-preservation and helps improve our quality of life. I am passionate about creating a more sustainable and just world. From this, my interest further grew to join the Student Green Office. As an SGO officer, I would want to raise awareness of sustainability within our community. I am passionate about our sustainable development goals (SDGs).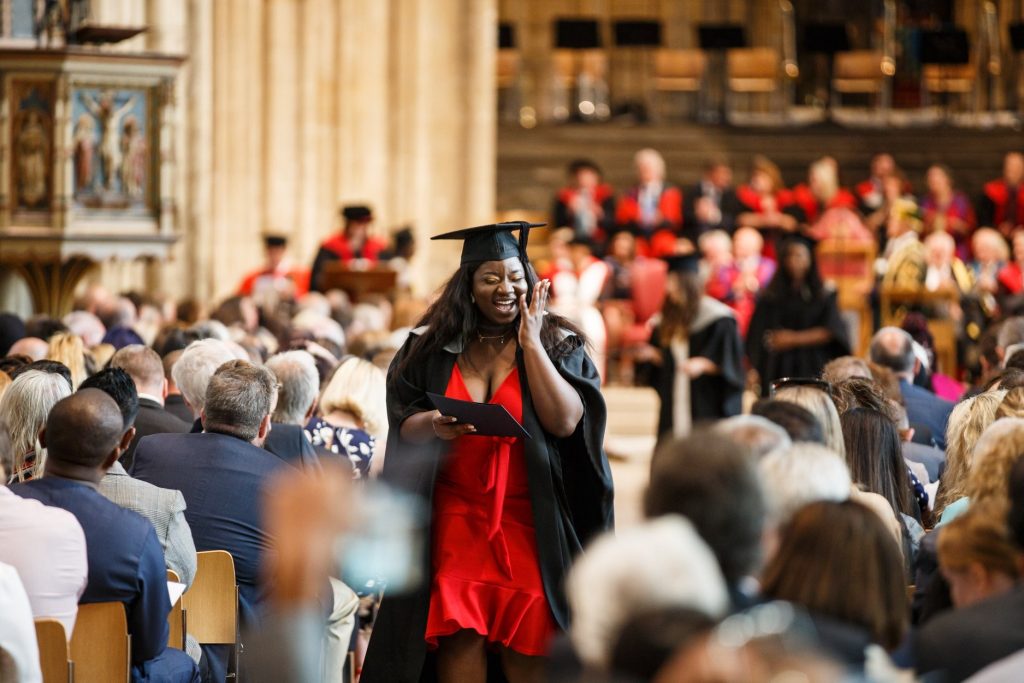 My previous work experiences include volunteering with the national citizen service, and planning events for lower income countries. I participated in supporting our younger generation grow and learn more about being sustainable, to protect our education and environment. I have volunteered with Books to Africa, which works to ensure fair rights and education for students. This experience was valuable, as it strengthened my skills in addressing the issues within our society and working to address the inequality within our world. I have always loved engaging with people, writing blog posts and helping to run events.
I believe, we all need to work together as a community to make our world a better place for our future generations. I have always been passionate about equality in our world, and ensuring everyone has access to good education, health, and wellbeing. My goal for this year is to promote sustainability and inclusivity across the campus. I will be creating content to increase our awareness of sustainability and how we can increase our knowledge of the SDGs. I aim to educate others and help students realise that a small change can go a long way. All we need to do is focus on one goal and start to make the change. I am looking forward to working with the sustainability team for this academic year.
Additionally, I want to be able to share my passion about sustainability and making the world a better place. I believe we need to transform our world and explore the opportunities we are given daily to achieve inclusivity and our sustainability goals. I believe we can all work together and make changes. A small step a day in the right direction can make a big change. We need to be the change we want to see in the world. I feel excited to have been given this opportunity, to create events and blogs post and can't wait to encourage more sustainability in our community. Our social media is a great place to learn more about our work and to engage with us and sustainability issues. Check out our Instagram, Twitter and Facebook for more information and upcoming events.
by TemiTayo Ogunbiyi, SGO Projects Officer #livingwell
(she/her)