Universities Week: CCCU's Ideas for life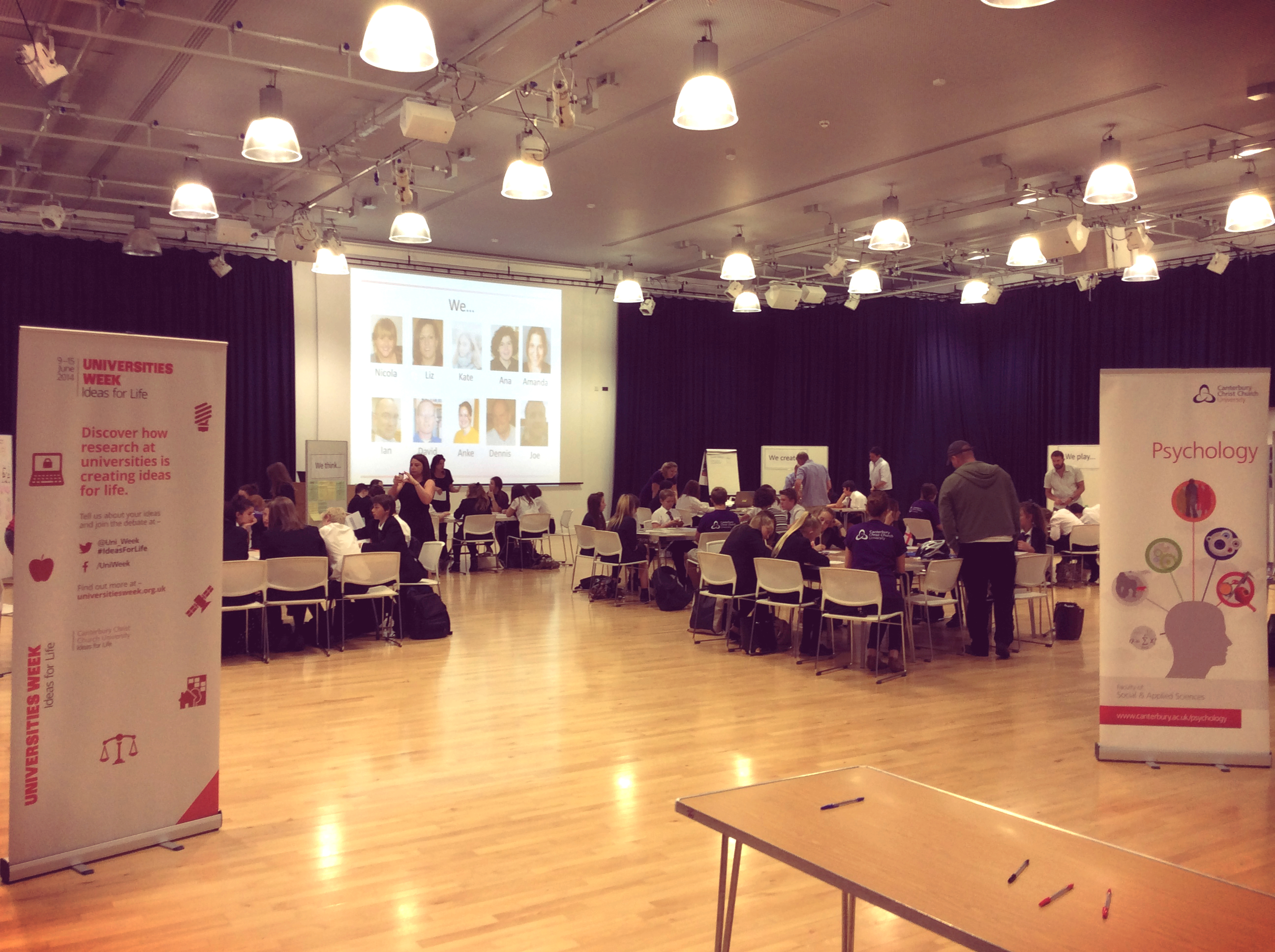 You may have heard of Universities Week (9-15 June 2014). This is a week where universities across the UK invite everyone to be inspired, get involved and discover the work that we are doing to improve the way we live our lives. This year, there were several activities that took place throughout the UK–including one by us here at Canterbury Christ Church University (CCCU). Last Wednesday, we held a Psychology themed event at our award-winning library, Augustine House. Year Eight pupils from local Canterbury secondary schools attended the event.
What did they do?
The event involved seven hands-on activities that demonstrated how Psychology research can help to understand and improve the way we live our lives. The activity I was involved in, along with Liz Spruin, presented pupils with a role-play of a crime. They then had to work out who the perpetrator was using techniques developed in Forensic Psychology, including facial and geographical profiling. Each activity was hands-on and enabled pupils to be actively engaged in the following Psychology topics: stereotypes of teenagers, creativity, collaborative play, social identity, playgrounds and development, and music psychology (ear worms).
Outreach
By inviting young people to the event, the day formed part of CCCU's Outreach work. The Outreach Team is committed to helping the next generation of students aspire to higher education. The main aim of Outreach work is to enable suitably qualified young people to access the benefits of higher education and to fulfil their potential, regardless of their background.
Want to get involved?
If you are a school student or teacher, get in contact with your local universities and find out what events they have going on. University students can usually get involved as part of their University's Outreach Ambassador Scheme. If you are a lecturer then speak to your Outreach Team for help arranging your own event and also visit Universities Week and <www.publicengagement.ac.uk> for helpful resources and tips.