Senior lecturer, Dr. Kate Gee, describes her experience after being invited to speak at a parliamentary roundtable.
Late last month I was invited to take part in a parliamentary roundtable on music and mental health, hosted by Nordoff Robbins (NR), one of the largest music therapy charities in the UK and chaired by Kate Green MP for Stretford and Urmston. I was invited in my capacity as trustee for the British Association for Music Therapy (BAMT), a post I was invited to take on in March 2017 on the back of my research work within the field of music psychology and wellbeing.
BAMT is a national body which represents the interests of Music Therapists, and includes practitioners from across all disciplines who work in a range of charities, settings, and sectors providing music therapy for vulnerable populations. BAMT is there to promote the interests of MT in wider society, and to support MT in their practice.
This was my first (and hopefully not last) time in parliament. Having worked my way through the security queues, being me I was still an hour early, so I set down for a spot of people watching and hot chocolate drinking. At that point I was rather sad to see nothing other than extremely busy scuttling people, but no Malcolm from The Thick of It.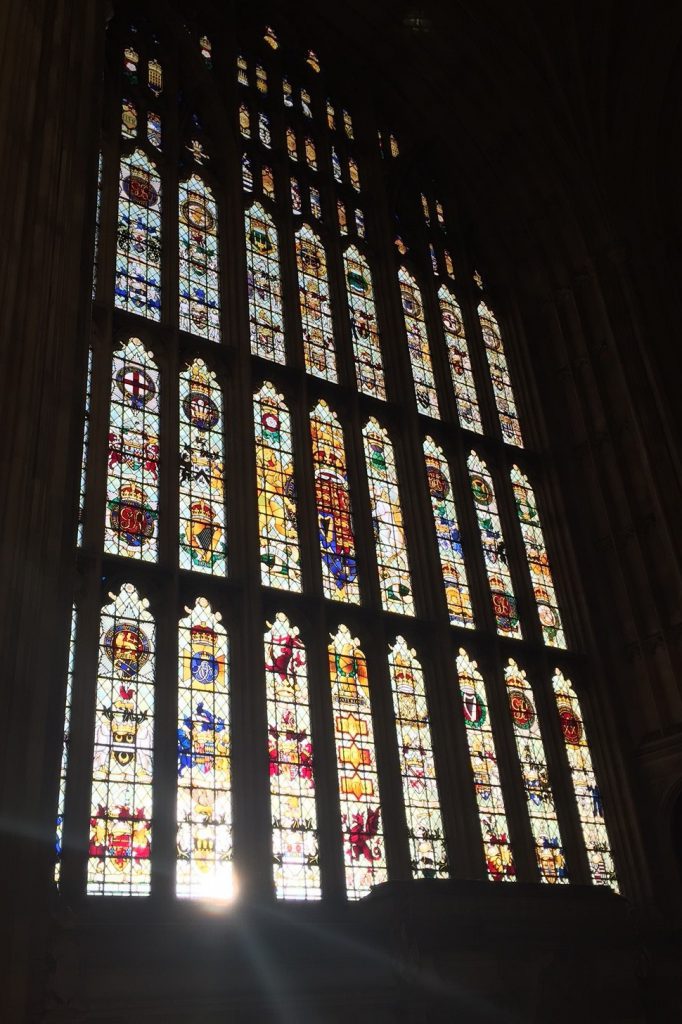 Navigating parliament was a little like navigating Hogwarts minus the marauder's map. We were in the old part, which was part decorated with scaffolding and partly with Christmas decorations reminiscent of a Spartan public school (and in many places just as cold). Having eventually found a group of people who might be therapists lurking in a corridor, I set about introducing myself to everyone.
The roundtable began with a welcome from Julie Whelan, CEO of NR, and we were then introduced to Geoff Taylor Chief Executive at BPI and BRIT Awards Ltd, emphasising their commitment to raising awareness of the values of music, and exploring wellbeing and mental health both in artists and in the general public. NR presented their ongoing research into the impact of their services on wellbeing, with heartfelt contributions from MPs Kevin Brennan, Christina Rees and the Rt. Hon. Norman Lamb alongside various industry representatives.
My role in this was to be a critical voice as a research focussed academic, and to be a clear representative of the interests of BAMT members in relation to this work. I discussed ideas of inclusivity and collaborative working in the field of music therapy, and the importance of mental health in higher education – discussing the recent positive findings of a study I completed in August which used songwriting to improve wellbeing in students. One of the key outcomes of the session was 'the importance of evidence' which goes beyond the intuitive sense that music can have powerful effects on wellbeing. The next question is how can these events and contributions be used to shape policy?
I finished my time in parliament by meeting with our fabulous Labour MP for Canterbury Rosie Duffield. We had a super quick coffee and chatted about life inside and outside politics, as well as the under resourcing of music therapy in Kent, and had a quick tour of the hallowed halls. As she was going off to yet another meeting, I managed to walk straight into Dianne Abbott in the parliamentary shop. Almost certainly one of the strangest, inspiring, engaging and interesting days I've had this semester.
Press release: https://www.nordoff-robbins.org.uk/news/parliamentary-roundtable-%E2%80%93-music-and-mental-health