We are pleased to present to you our second episode of our new podcast Mind over Mocha.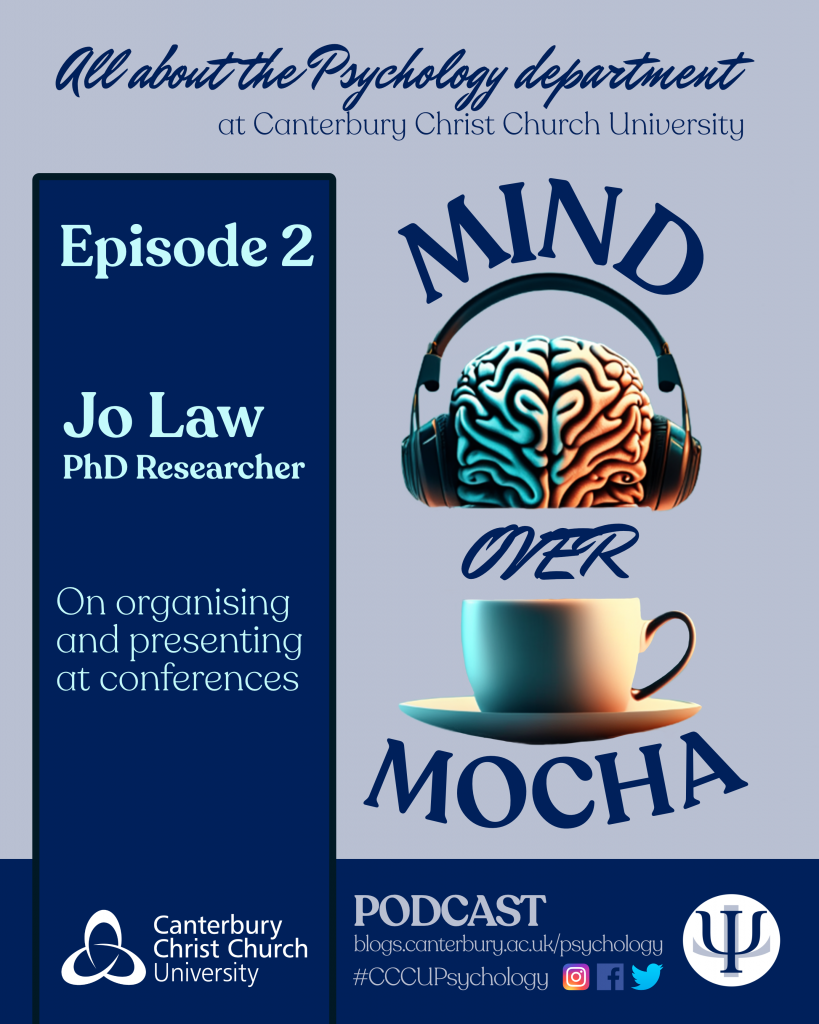 In this episode, Amanda talks to Jo Law, PhD researcher and instructor at CCCU, about what it was like organising and presenting at the BPS Psychology of Women & Equalities Section conference in July this year.
Make sure to tune in!