We are very excited to bring you the inaugural episode of our podcast Mind over Mocha!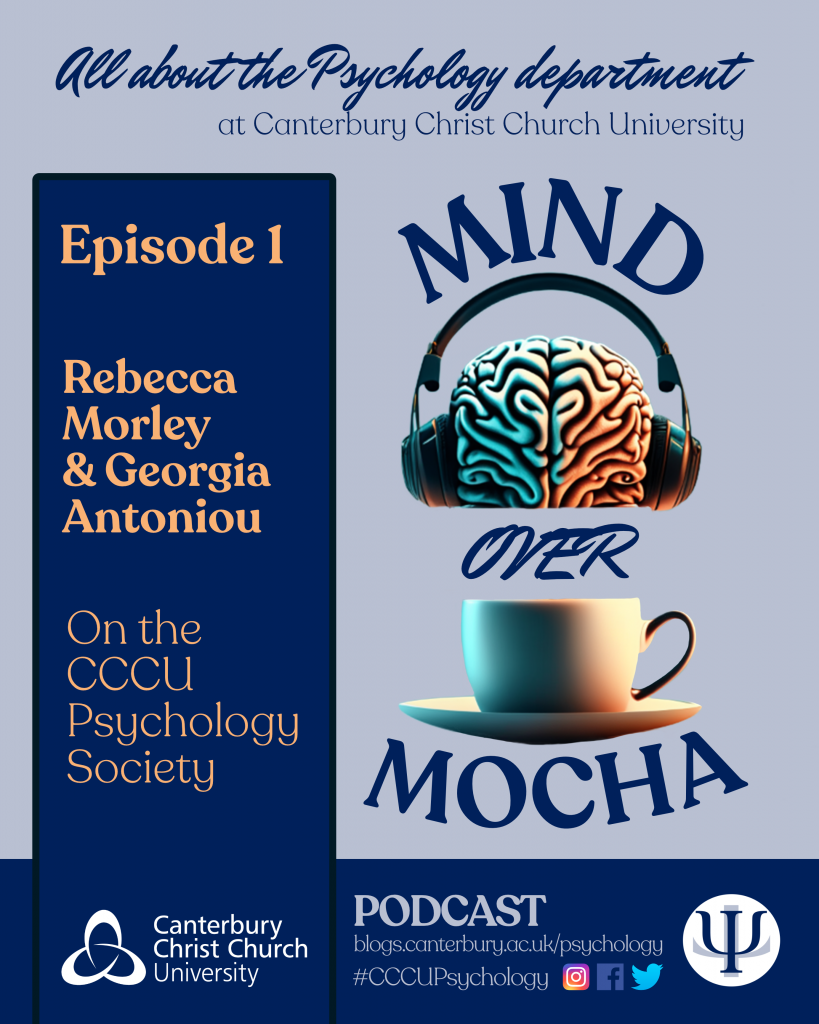 In this episode, staff member Dr Amanda Diserholt talks to Psychology Society members and soon-to-be-graduates Rebecca Morley and Georgia Antoniou about the Psychology Society: What is it? What do they organise? What is it like organising? How can you join?
We hope you enjoy it. A big thank you to Rebecca and Georgia for bravely being our first guests!