Dr. Kate Gee, Senior Lecturer at CCCU, describes her recent experience of presenting at the renowned symposium on Performance Science, this year held in Reykjavik.
Iceland, the home of ice, fire, the thickest sweaters you've ever seen, and many a naked swimmer. Also home of the International Symposium on Performance Science 2017, the International conference to be seen at within the field of performance science. I had the great pleasure of being accepted to present my work there this year, based at the Harpa Concert Hall, Reykjavik.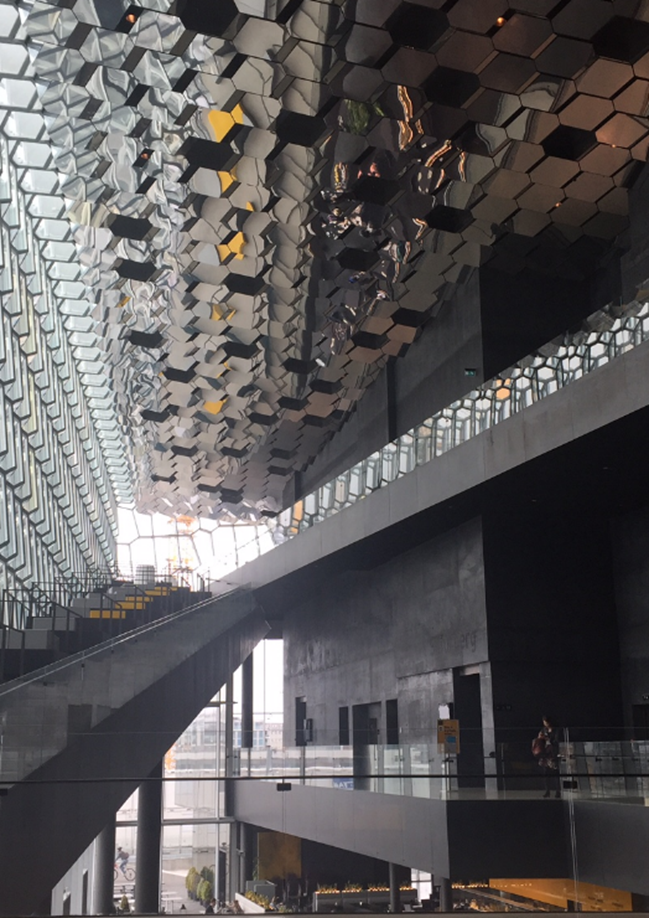 (Harpa Concert Hall)
We showcased a recently completed project; Blue Notes: A pilot RCT using songwriting to alleviate student mental health and wellbeing. This research invited any student who was feeling stressed, anxious or depressed to sign up for a study involving an arts intervention. 12 students were selected, and for five weeks half of the volunteers attended a Wednesday afternoon songwriting workshop and a celebratory afternoon in a recording studio, the other half were placed on a waiting list. Most of the participants had never even thought about writing a song, let alone recording one. We had an intense, creative, and beautiful half semester working together with musician, songwriter, and producer extraordinaire Nick Cox. Being a psychology study naturally all of the students were measured before, after, and during the experience. We used the HADS (Hospital Anxiety and Depression Scale) and the FISI (a measure of social identification) as our primary outcome measures, along with a battery of additional measures looking at loneliness, connection, wellbeing etc. Being someone interested in experience as well as statistics, I also interviewed all of the students who took part to understand the experience of songwriting and mental health.
We calculated change scores between time one and time two measures. We found that levels of social identity in songwriters differed significantly from control participants, and that songwriter's levels of depression compared to control participants were also approaching significance. Self-report questions showed that all songwriters thought that the project had supported their mental wellbeing, that most of them thought it had increased their confidence and creativity, and that all of them wanted the project to continue. For us this offers hope that arts-based interventions could benefit students with pre-existing mental health difficulties to support retention and connection to the university environment. Hopefully this will be published in Frontiers early next year. In the future we will be working with Crisis to explore bringing the project to their arts program, and to obtain a grant to try this intervention with students at Sydney Conservatoire.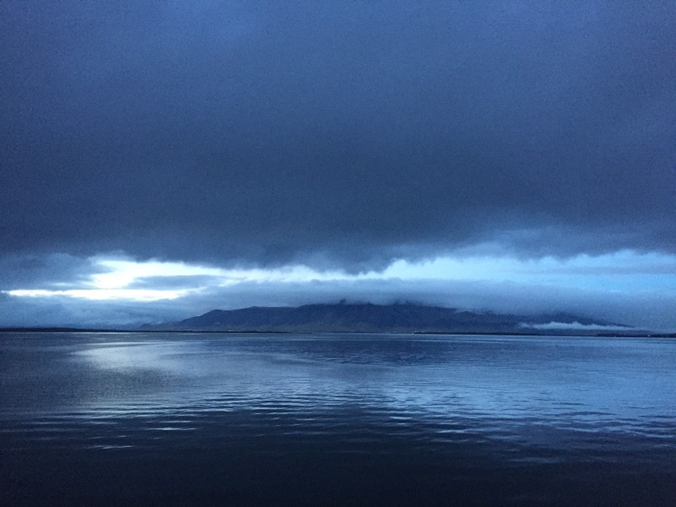 (Iceland at midnight)
Aside from presenting at the leading conference in my field, Iceland and the conference itself was a phenomenal experience. Some of my highlights this year were Alison McGregor discussing the biomechanics of enhancing sports performance through looking at the GB rowing team; Reinhard Kopiez who discussed intermodal interactions in the evaluation process, and who provided a beautiful three slide introduction to what a meta-analysis is, which I will certainly use for teaching; and the stunning closing talk by Steven Schlozman 'If medicine is a performance, then who is the audience?' who opened my eyes to ideas surrounding performance, faking it, and medicine…introduced me to a new zombie novel…and inspired me to retain breadth and creativity within my life – that having not only an academic post but also a successful creative career and interests in literature, theatre, music and writing is absolutely OK.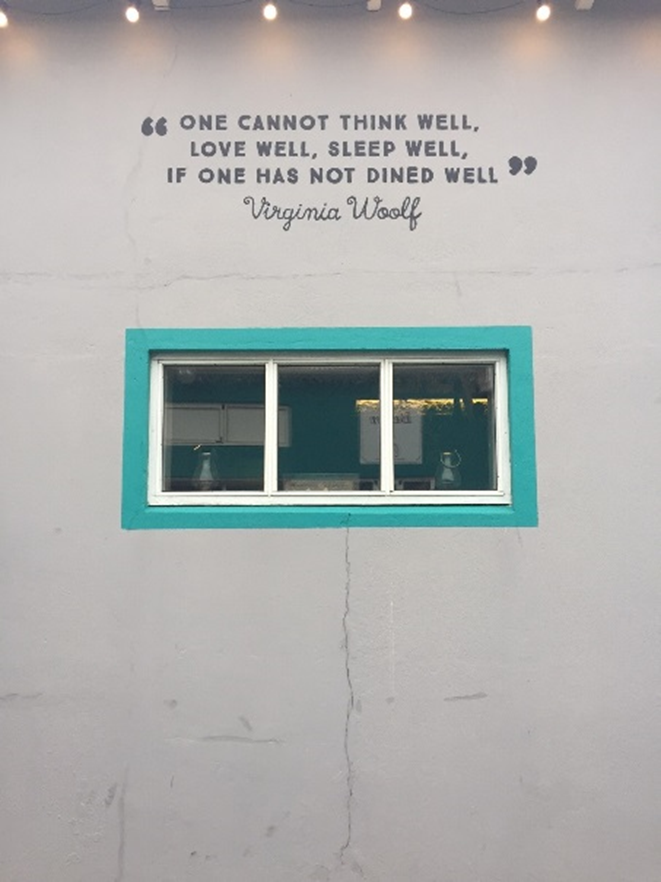 (Vegetarians it turns out can eat OK in Reykjavik)
The company was fantastic (my sister in law who is both a fabulous violinist and GP), the food was expensive (£5 an apple, £15 a glass of wine) and the conference dinner could be described as stuff on sticks, which given the price of food is hardly a surprise. I will be going back when it's super cold, the Northern Lights are out, and I can enjoy the beauty of the country and the brilliant humour and feminist standing of the Icelandic people.
(Conference dinner)