May limps to power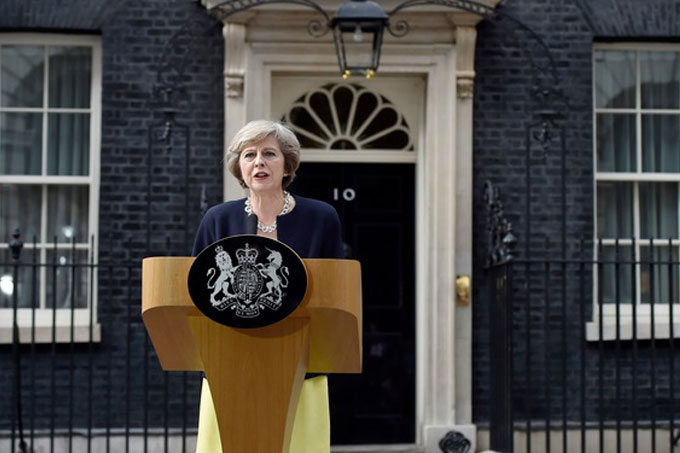 Connor Dobbs, BA Politics graduate and prospective MSc student at Canterbury Christ Church University, recounts the vote count in Canterbury and examines the consequences of the electoral result for Theresa May and the Conservative party.
Looking back at an astounding electoral night, it is still hard to believe the events which unfolded. The Conservatives, after what can only be describe as a disastrous election campaign, struggled to just 318 seats, with 42% of the vote share. On the 18th April, the snap election was called with the Conservatives sitting on huge poll leads, some predicting majorities north of 100 seats for May. As we all know however, since 2015 (or maybe even before?), polls cannot always be trusted. This was proven at 10pm on 8th June when the exit poll predicted a hung parliament.
Being present at the local count in Westgate Hall, it was clear to see the shock at the exit poll. With so much expectation being on a huge Conservative majority, gasps were heard from Conservatives around the hall, with cheers from opposing party supporters. The feeling really set in that the campaign was bust, and we were about to see some big name MP's lose their seats.
As results were being called throughout the night, huge names throughout British politics were falling. Angus Robertson and Alex Salmond both fell with Conservatives gaining ground in Scotland. Former Deputy Prime Minister Nick Clegg lost his seat in Sheffield Hallam and Sir Julian Brazier, a long time Conservative MP, lost his seat of Canterbury to Labour, with Amber Rudd and Tim Farron both going to a recount, however just making it.
Labour will understandably be buoyed by the results overnight. Although having a smaller share of the vote, the Labour party picked up 29 seats in comparison to 2015, with the Conservatives losing 12 overall. This increase in popularity for a Corbyn government saw the Labour party eat into conservative heartlands up and down the country, as well as fighting back in Scotland, when it was originally predicted that they would be wiped out completely.
With the election now some days behind us, the reaction from the Conservative camp has been made clear. May, still attempting to stand strong, ceremoniously axed her two Chiefs of Staff, Nick Timothy and Fiona Hall. At the end of the day someone was going to have to take the blame, and it was never going to be May herself.
It is however understandable why she would be unwilling to concede that fault lay with herself. The Crosby-run campaign and image that was being portrayed of Theresa May left the public with some sort of Ice Queen appearance, one which she seemed increasingly uncomfortable with as the campaign ran on.
What happens next?
It's now down to the nitty gritty side of politics how the Conservatives will  form a government. Their preferred (and seemingly only) line to go down is to rely, in some capacity, on the DUP.
The potential link with the DUP, a party from Northern Ireland with an incredibly sketchy record on same sex marriage and abortion, has left a number of Tory MP's expressing their disdain for the deal. Leader of the Conservatives in Scotland, Ruth Davidson has spoken to Mrs May regarding assurances on LGBT rights, which May subsequently provided.
As we move further away from the election, a confidence and supply arrangement between the parties seems the more likely; however, it still leaves a number of people worrying whether this is still giving the DUP too much access to key government policy. Tory MP Sarah Wollaston has been quick to defend the deal, while stating that it must not influence social policy. Wollaston has been quoted saying "I will always support the right for women to choose & access safe termination of pregnancy and will oppose any change to the legislation. I will never agree to any dilution of LGBT rights. If any of that is a condition of the confidence and supply it simply won't work". Outspoken MPs such as Sarah Wollaston are likely to make the PM wary in regards to the conditions. Considering her slim lead over Labour, the last thing May needs is a backbench revolt.
Although a Conservative minority government is seeming more likely now, the Labour party are still yet to concede. The Queen's speech, which is due to take place next week, is key – more key than ever. We should expect to see an attempt by Labour, SNP and the Lib Dems as well as other parties to block the Queen's speech in parliament, which would open up a route for Corbyn to become PM. If this was to become a reality, and it must be made clear that there is a reasonable chance it will, it would surely see the removal of Mrs May as Tory leader and a complete redesign of the party as a whole.
All that is clear for now, however, is that Theresa May is pushing on as normal, with the next week in Westminster looking like an interesting one, and one that is key to the future of Mrs May and the Conservative party.