Inspiring students to make global connections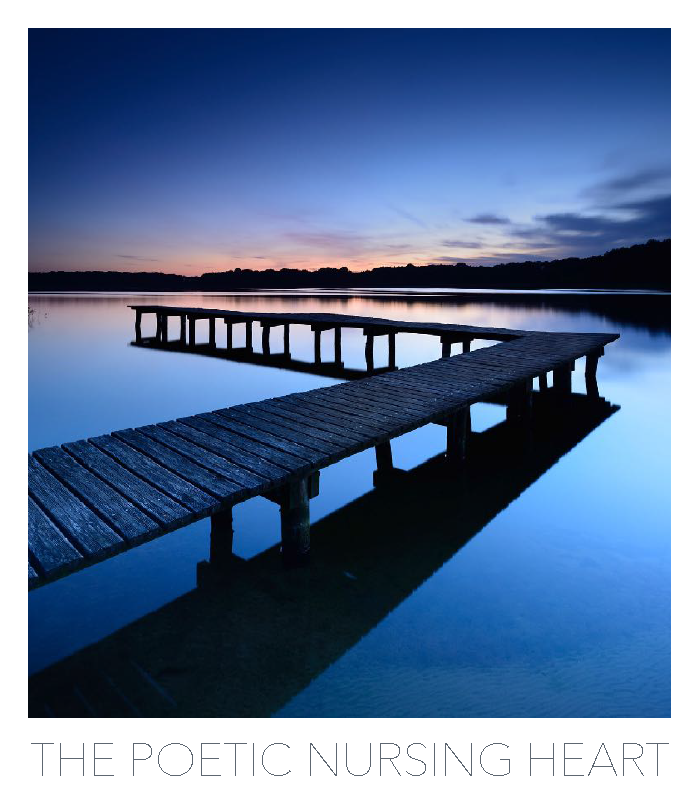 Cath, a student nurse at Canterbury Christ Church University, discusses how involvement with #poeticnursingheart inspired her to reach out and make connections with nursing professionals across the globe.
The first Poetic Nursing Heart symposium back in March of this year was an unbelievably powerful experience that I am proud to have been a part of. Since the symposium I have contacted Jean Watson the nursing theorist whose works inspired the poem 'The Embodiment of Care'. I shared with her how poetry had enabled myself and a fellow student Sam to express our cognizance of her works in a way that was for us freeing and liberating. It was a joy and privilege to let our creative expression grow and develop our coursework, showing how our poetic licence gave accolade to nursing theories. Jean shared my message and the #poeticnursingheart blog with her Facebook followers
This opened a door with an English Registered Nurse working in the United states, Dawn Kookingsatian who sent a message expressing 'How lovely the work was and she wished to inspire her nursing students with this little gem', this made me feel proud and thankful to CCCU and especially Tom Delahunt for encouraging us to express our learning in imaginative ways. Dawn shared with me ways in which nursing students are encouraged to be creative in the programme where she is based in the US, she shared with me that they are looking for activities such as I described regarding #poeticnursingheart to inspire students in their knowledge of nursing theories. Students are writing reflective journals and poetry is one way, as well as mandalas, painting and meditation. She has used storyboards and collage to tell stories in class, students have painted stones and taken photos to share self-care. Dawn expressed 'When students are given creative licence they are concerned they will miss the mark with their grades- external motivation rather than learning and gaining internal motivation' She has found it hard at times to promote creativity within the nursing programme out there but never gives up the inclusion of understanding why creativity is important in helping give better patient centred care.
It has made me contemplate and want to explore how creativity is nurtured within higher education especially within nursing and the Faculty of Health and Wellbeing. I have made contact with nursing professionals in New Zealand and Canada to gain an insight into how they nurture and explore creativity with their students. This is in its early stages but I am eager to hear from them to see if any of their teaching can inspire my own work in any way.
For me being allowed that freedom to be more creative within my degree is important, it's my expression and release of the feelings and thoughts within me. I can reflect on situations and the words flow. I personally think that the more creativity is encouraged, not just students but the whole nursing profession the better it is for the patient experience. If you can be creative in your work you will look for creative solutions to even the most complicated of patient wishes or needs. Being allowed this autonomy for me creates enthusiasm and innovation that is self-motivating, while at the same time it is educating the whole of me making me a more rounded student.
Poetic Nursing heart has resonated within my soul. It is a safe space where I'm not afraid to show my vulnerability as I know the support and encouragement from staff and students will be there. I have gained a bigger appreciation for my education and chosen profession and feel more connected and passionate with the patients I nurse. Tom in your words, the ember has grown into a small flame which is growing and developing, we are all entrusted to nurture and support the flame into something mighty!
Cath.
Reflect, respond, contribute #poeticnursingheart