The librarian's tale of openness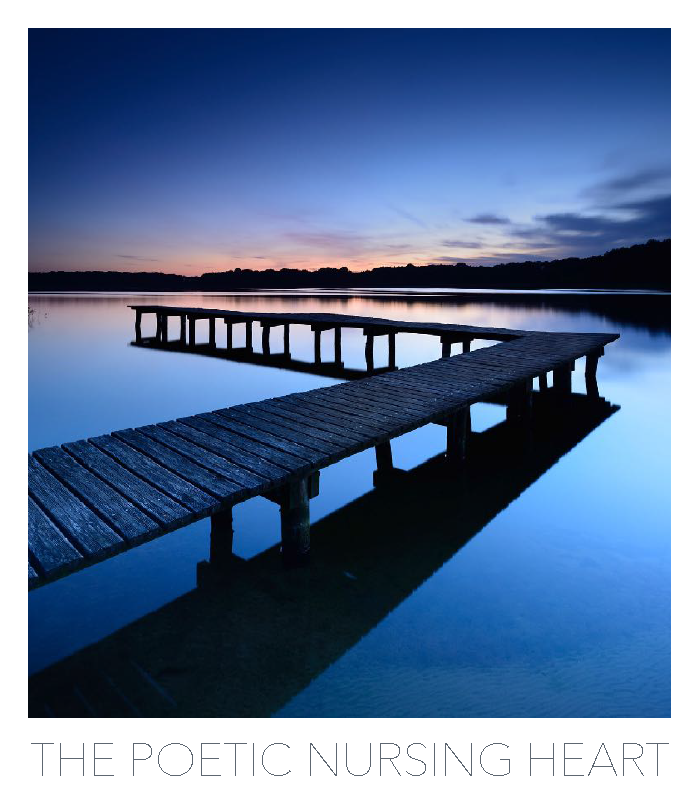 Back in February, a call went out on Twitter to share poems as part of something called #poeticnursingheart. I'm not a nurse, but I work closely with students and staff from nursing and other health professions. My role is as a librarian supporting the Health and Wellbeing programmes at the Medway campus. This idea of the Poetic Nursing Heart appealed to me both personally and professionally.
I tried to think what to share. It was tricky. As I said, I'm not a nurse. So I thought a little bit more and made a decision. I decided to share a piece I wrote from a service user's perspective, when I was first diagnosed with depression and generalised anxiety disorder – "The Flame". We know it's supposed to be ok not to be ok, but it took me quite some time to click the "Tweet" button and share it with the world. To be vulnerable. The response was warm, which drew me in further to the idea.
Sadly, I was only able to pop in to the Poetic Nursing Heart symposium at Medway briefly, in a window of time snatched between a teaching session and a programme committee meeting. But as soon as I entered that room, I was engaged. Clearly, everyone there was interested, supportive, open. People shared their own work and the work of others. Poems that moved them to tears, made them think or expressed something of what being a nurse meant to them. That brief time meant that I "got it" just a little bit more – not the professional statements of what nursing is, but the beating heart of authentic nursing.
I shared another of my poems there. A more light-hearted one which I had used to try to get humour to banish the worst bits of living with GAD – "Reasons To Be Fearful?". This was the first time I'd ever read it to anyone. But this felt safe.
Afterwards, I tried in a small way to capture some of my librarian's heart – a heart that I hope the students and staff here from all the health professions can see in my work. I tried to imagine what the books on our shelves might want to say to our students – "If These Books Could Talk". To me, it ended up sounding a little pretentious. But then, I do have to accept that I can be a little pretentious sometimes…
So for me, #poeticnursingheart is partly about vulnerability. About being vulnerable – allowing people to see the man, not just the librarian. About the vulnerability of others. And about the mutual acceptance and support that goes with it. In a small way, it has changed me. And I don't think anything other than poetry could have achieved it in the same way.  I look forward to seeing how this continues and to being part of it as it develops.