Today I made a new friend, possibly one of the best friends I will ever make. It's the start of a beautiful relationship that will undoubtedly last a lifetime. My new friend's name is Libby. Libby isn't like other friends though, as Libby will literally never leave my side unless I decide to leave her behind, or I forget to charge her. Charge her I hear you say? That's right, Libby isn't a person, Libby is an app! A library app to be precise. Maybe I should start from the beginning….
Accessing either a public library or a library attached to an educational institution like a school, college or university can have its challenges. Firstly, there is the issue of opening times which although quite extensive around exam times, they aren't 24/7 all year round. Secondly, once you have made the journey, they may not have the book(s) that you need, and you must go onto a waiting list. Then of course the world throws you a curve ball like Covid for instance, and you may not be able to access the library at all. That's where Libby comes in. The website www.overdrive.com offers free access to e-books and audiobooks to anyone. Think Amazon Kindle without the cost of buying. As you come to their homepage, they explain that all you need is a library card and to download the app which is available on both the AppStore and Google Play.
So that is exactly what I did and I'm so glad I did. I thought it might have been difficult to sign up or really time consuming with lots of questions to answer but it was incredibly easy to do. I am now able to borrow up to ten books at a time for seven days just like at a library and also put up to five books on hold that I want but have already been borrowed by someone else. I was also able to select which notifications (if any) that I wanted to come through on my phone such as if a loan was about to expire of if a book I had put on hold was now ready. You can also link more than one library account if you have them. The e-reader works by swiping across the screen to change the page just like you would if you were reading in the Amazon Kindle app. If having a virtual library in your pocket isn't enough of a draw, Libby also offers extras such as seven day passes to 'quello concerts' which features thousands of concerts and documentaries with new concerts added every week and 'streamed live concerts'. Once the pass expires simply go back to Libby and get another one.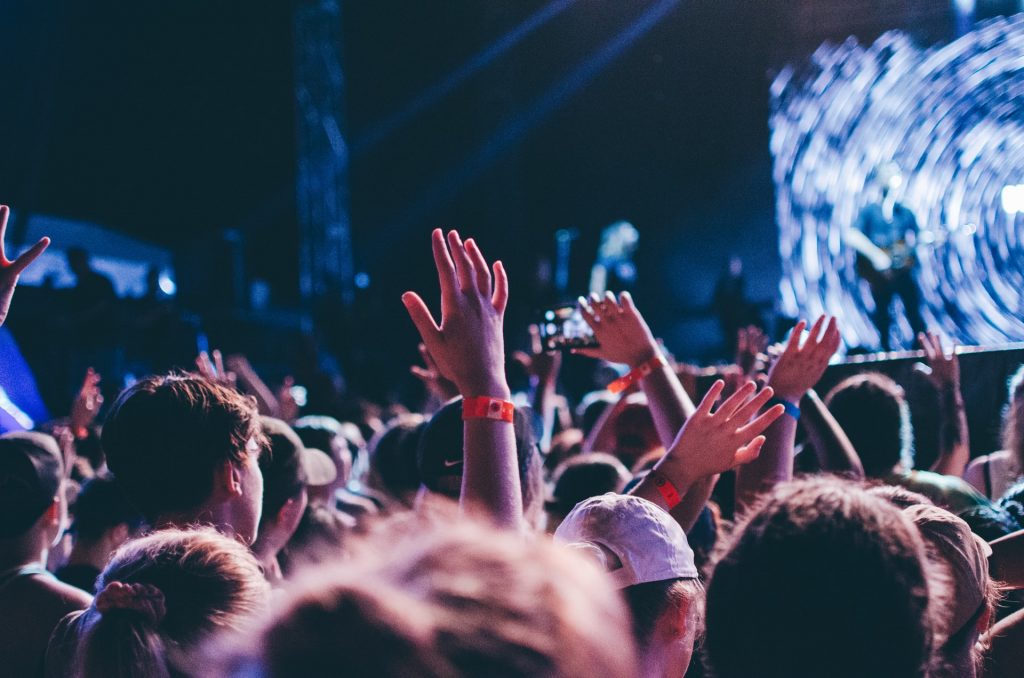 Let me talk you through just how easy it was to set up and see if I can convince you that Libby should be your friend too
Once I'd selected install and then open once it had finished, I came to a welcome page which told me that 'thousands of public libraries offer eBooks and audio books for free in Libby (www.overdrive.com)' and then a message that said 'let me ask you a few questions to guide you to your library. First question, do you have a library card? (www.overdrive.com)'. I select no to see what would happen and a message popped up telling me that you need to visit a library in person to sign up and that you will most likely need ID. I then went back and selected yes and was prompted 'if you have Libby on another device you should simply copy your cards across otherwise you can look up your library by name or location (www.overdrive.com)' so I simply typed in Canterbury Christchurch University and up it popped for me to select. I was prompted to enter my library account details and because I was using an educational institution it opened up the link to the login details for my university account just as it does when logging into any database using the same method. This then told me that I had linked my library card to the app, and I was able to rename the card. I renamed it "CCCU" because I also have a library card for my local library which I would like to add later. After clicking on the 'next' button I was brought to the homepage for the university account which was fantastic with lists to choose from such as 'Too hot to hold', 'Just added', 'Random', 'Available now' and 'Subjects'.

Being an English literature student, I selected subjects which brought up a long list of 47 different subjects including fiction, literature, classic literature, non-fiction, historical fiction, romance, biography and autobiography and short stories. I selected classic literature there were 48 books and four audio books currently available to borrow. I selected refine and this gave me the usual list you would expect so I selected 'sort by' and was offered popularity, relevance, release date, title, author or randomised. I chose author and then selected the second book on the list which is The House behind the Cedars by Charles W Chestnut and it gave me the options of borrow, read sample, or tag. With the tags I can create my own lists of books which I know will help me with my studies and also later once I become a teacher.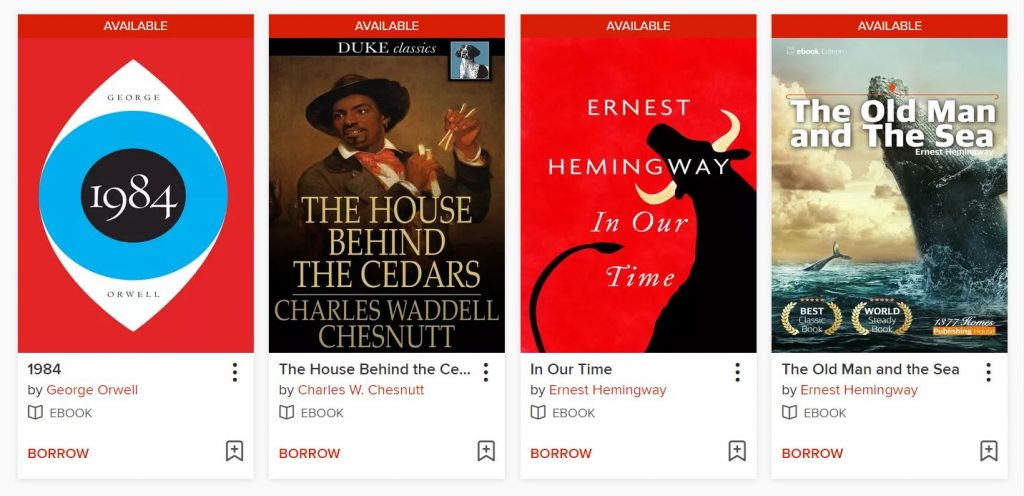 So what do you think of Libby now? Convinced that Libby should be your friend too yet? Surely a virtual library in your pocket sounds like the way to go. With the unexpected events of 2020 and 2021 in mind, being able to continue to access resources even when you can't physically access them is definitely a useful tool.
Well I think that's far enough from me now so if you will excuse me, I have a picnic in the park date with Libby.
You can see the full range of ebooks and audiobooks available via Overdrive at CCCU at: https://canterbury.overdrive.com/ and you can read the guide to find out more.

This blog post was written by Leanne Holmes, who is currently going into her third year. Leanne is an English Literature student and has ambitions to become a teacher.