It's not all about the print – we have e-books too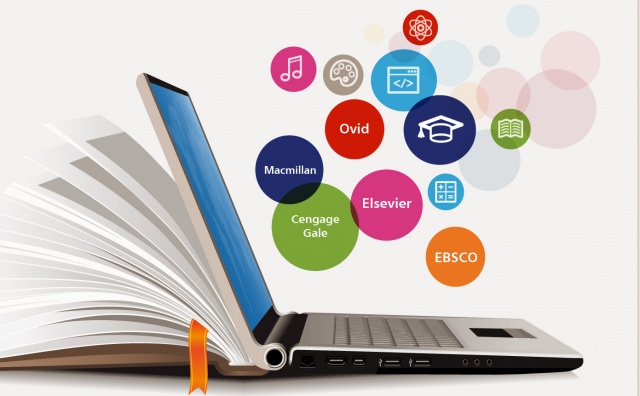 The library has thousands of e-books which will help you in your studies. In this blog post we will outline some of the e-book collections that you can use as well as some of the initiatives which have been announced internationally to keep the world reading during self-isolation. This blog will be updated regularly with new resources. Please get in touch if you become aware of any e-book collections that you would like us to add. If you would like to suggest an individual e-book for purchase you can do so on our online form.
The Library's online digital discovery tool Library Search is the go-to place to start looking for e-books, as everything that is on Library Search has the gold seal of approval as it has been chosen by your tutors.
ACLS Humanities E-Book Collection
ACLS Humanities E-Book (HEB) is a digital collection of over 5,400 seminal books in the humanities and related social sciences. These titles are presented in collaboration with more than 120 publishers and Michigan Publishing.Books in the HEB collection have been recommended and reviewed by scholars and constituent learned societies of the American Council of Learned Societies. Please click here to access free content
Bloomsbury Cultural History
A cross-searchable digital resource that engages with culture throughout the ages from antiquity to modernity. This digital reference tool supports many course subjects from cultural studies and sociology to history and anthropology. Find it under B in Find Databases A-Z on Library Search.
Bloomsbury: Human Kinetic Library
A collection of cross-searchable e-books and videos on fitness, exercise, coaching and sport. Find it under H in Find Databases A-Z on Library Search.
Cambridge University Press
Cambridge University Press is making higher education textbooks in HTML format free to access online during the coronavirus outbreak.
Over 700 textbooks, published and currently available, on Cambridge Core are available regardless of whether textbooks were previously purchased.

Free access is available until the end of May 2020.
These include Cambridge Companions, Cambridge Histories, Cambridge Elements and free access to Coronavirus research.
Dawsonera
Access to thousands of e-books. Log in via Open Athens. You can find more support on downloading, printing and copying from e-books via Dawsonera. Please click here to access them. For detailed guidance, read the following guide.
Digital Public Library of America
Discover 36,868,852 images, texts, videos, and sounds from across the United States. Please click here to access.
Directory of Open Access Books
A directory of academic, peer reviewed books. Please click here to find out more.
EBSCO: eBook Academic Collection
This multidisciplinary collection includes around 200,000 e-books covering a large selection of academic subjects and features e-books from leading publishers and university presses. Find it under E in Find Databases A-Z on Library Search.
GALE: Gale Reference Complete
GALE: Gale Reference Complete, which includes Gale Archives Unbound – multi-disciplinary resource, collections cover a broad range of topics from the Middle Ages forward-from Witchcraft to World War II to twentieth-century political history; Gale Literature – which includes Dictionary of Literary Biography, various criticisms (Shakespeare, 1400-1800 etc), and Gale Literature Resource Center; Gale Primary Sources which searches across our existing Gale archives, and Gale Power Search – access to 238,364,800 articles (including Full Text coverage to the Economist from 1988). Gale Literature Criticism, Gale Literature: Scribner Writer Series, Gale Literature: Something About the Author, Gale Literature: Twayne's Author Series e-book collections are discoverable via Library Search while the rest are found under G in Find Databases A-Z.
Historical Texts
Historical Texts brings together four historically significant collections for the first time: Early English Books Online (EEBO), Eighteenth Century Collections Online (ECCO) 65,000 texts from the British Library 19th Century collection and the UK Medical Heritage Library (UKMHL). Please click here to access.
A non-profit library of millions of free books, movies, software, music, websites, and more.
JSTOR Open Access books
More than 6,000 Open Access ebooks from 75+ publishers, including Brill, Cornell University Press, De Gruyter, and University of California Press, are available at no cost to readers.Please click here to access.
JSTOR: Public Health
JSTOR: Public health journals – 26 journal archives in Public Health and 6,000+ selected journal articles related to COVID-19. e-books – more than 35,000 e-books. All available on the usual JSTOR platform. Find it under J in Find Databases A-Z on Library Search.
Literary Dictionary Company
The Literary Dictionary Company: Literary Encyclopedia – a repository of authoritative reference work about literary and cultural history. Resources include author life-chronologies, customisable timelines, thematic or course-oriented bookshelves, related article clusters, and critical bibliographies. Find it under L in Find Databases A-Z on Library Search.
LWW Health Library
LWW Health Library (Ovid) – contains Lippincott textbooks and multimedia content for use in medical, pharmacy, and other health sciences programs. Find it under L in Find Databases A-Z in Library Search.
Browse by genre. Mainly fiction.
Borrow, read or even sponsor a book. Fiction and text books.
OUP: Oxford Handbooks
Scholarly research reviews across many different subject areas. Each Handbook offers introductions to topics and a critical survey of the current state of scholarship. Handbook articles review the key issues and current debates. Oxford Scholarly Editions – Annotated primary texts. Includes writers active between 701 and 1901, plus Classical Latin and Greek authors — from Aristotle, Austen, Bentham, Catullus, Dickens, and Donne through to Plato, Virgil, and Wordsworth. It contains over 1,500 scholarly editions — the equivalent of more than 754,000 print pages. Find it under O in Find Databases A-Z on Library Search.
Open Stax
Peer-reviewed. Openly licensed. 100% free and backed by additional learning resources. Click here to find out more.
Open Textbooks
Curated collections of Open Textbooks and full courses of inspiring dynamic content, this hub, organized by discipline and provider will help you discover the resources you need at your fingertips. Click here to find out more.
Thousands of out-of-copyright works of literature. Good for English literature students studying pre-20th century novels.
Project Muse
Open Access books available here. Additional free resources from a variety of US publishers such as John Hopkins University Press on the ProjectMUSE platform. More details here and find under P in Find Databases A-Z on Library Search. Good for humanities subjects.
Proquest Ebook Central
Hundreds of titles. You can access the collection here. And also additional access to some trial titles.
Science Direct
The 326 textbooks currently on ScienceDirect will be automatically entitled to all active ScienceDirect customers (including those journals customers who do not currently have books) for a period of 90 days. Users accessing ScienceDirect through IP or remote access will be able to use these books while campuses are closed. At the end of this period, access will expire.
Springer: e-books
500 Springer Nature textbooks available via https://link.springer.com/
Statista
Insights, reports and statistics across 600 industries and 50+ countries. Find under S in Find Databases A-Z on Library Search.
Taylor and Francis Ebooks
Great for education students. Please click here to access. To find out more you can read the Taylor and Francis guide to searching.
Theology and Religion Online
Available via T on Find Databases A-Z on Library Search
And we have more videos too!!
Academic video online (Proquest) – more than 62,000 titles spanning the widest range of subject areas including anthropology, business, counseling, film, health, history, music, and more. Find it under A in Find Databases. ProQuest Academic Complete ebooks – 150,000 multi-disciplinary e-books. ProQuest Central – periodical resource bringing together complete databases across all major subject areas, including Business, Health and Medical, Language and Literature, Social Sciences, Education, Science and Technology, as well as core titles in the Performing and Visual Arts, History, Religion, Philosophy, and includes thousands of full-text newspapers from around the world. ProQuest Dissertations & Theses – collection of dissertations and theses from around the world, offering millions of works from thousands of universities. Each year hundreds of thousands of works are added. Full-text coverage spans from 1743 to the present, with citation coverage dating back to 1637. Find it under P in Find Databases A-Z on Library Search.