My school library compared to Canterbury Christ Church University's Library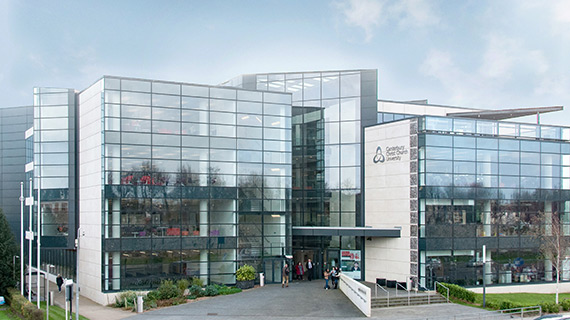 When thinking about Fulston Manor School's (FMS) Library, the difference in size is striking! It's within one large room with a number of printed books and has its own app with e-books compared to the large building housing Canterbury Christ Church University's library, Augustine House. CCCU's Library has approximately 320,000 books and 170,000 e-books. The school library has technology, including a laptop trolley and a book withdrawal/return system that only Student Librarians and the Librarian can use. The university's library, however, has a very large amount of PCs, laptops, self-issue and return machines and device charging stations. It also has many librarians teaching and helping students on different courses. Within CCCU Library, there is the Atrium Café where you can buy food, drinks and snacks. You are allowed to eat within many zones at the library, unless it's hot food. No pizza!
When trying to find books within the library, you would use something called LibrarySearch (see below right). This is a website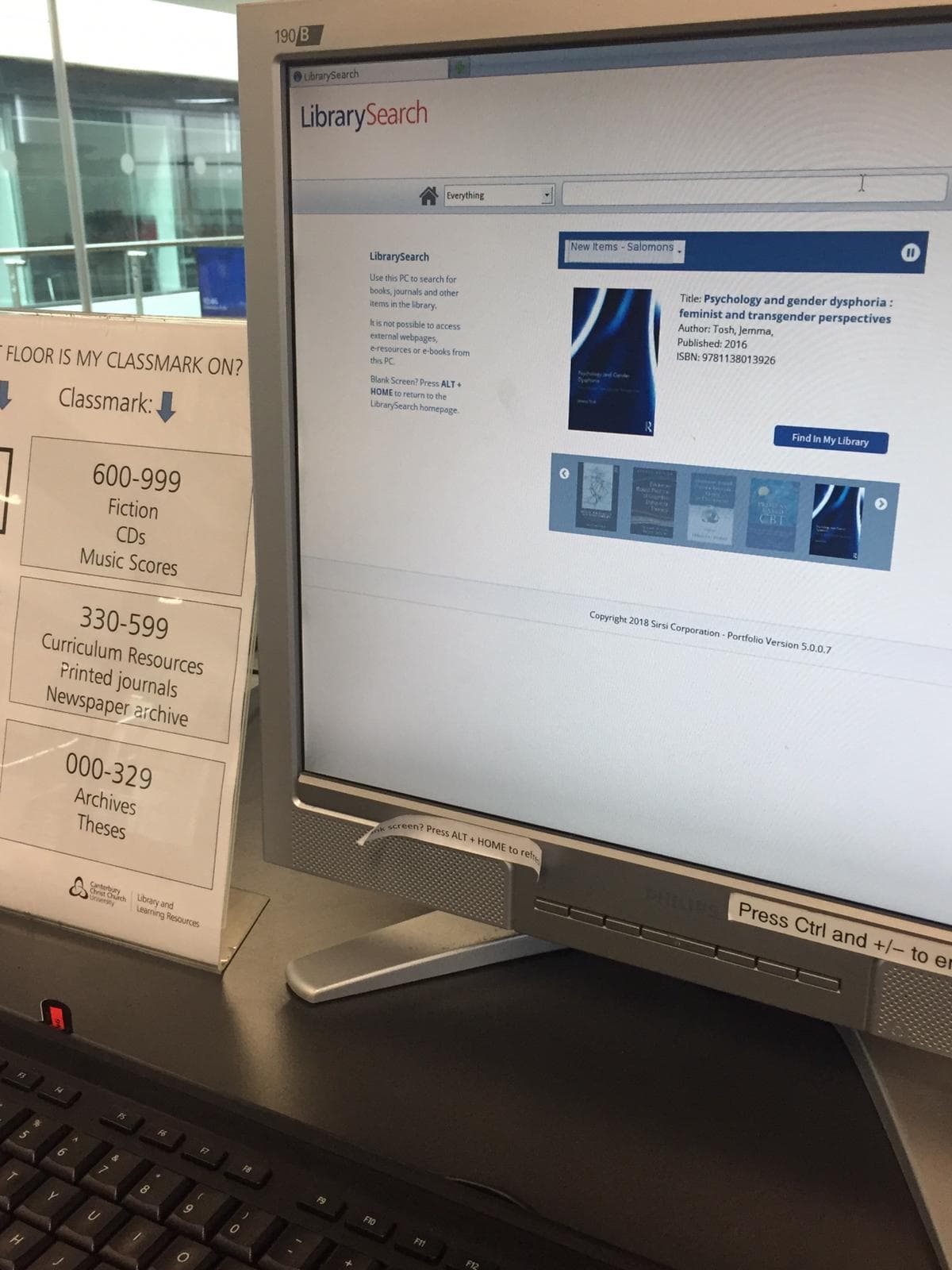 dedicated to searching whether a book is available through the library, including which campus it's in, for example Augustine House Library at Canterbury and Drill Hall Library at Medway. You would use keywords to find the book and any other resources, including online articles. Within Fulston's Library, you would need to search for them yourself by browsing the shelves, which isn't that bad because it's smaller compared to CCCU's Library.
There are multiple study zones within the CCCU Library. These zones allow for different activities to suit the need of students working there.
Group Study Zones – These areas allow you to eat only cold food, answer phone calls, listen to music and talk in groups. There are 2 group study zones in Augustine House.
Quiet Zones – These spaces allow for short, quiet conversations. Phone calls must be taken outside and phones must be on silent. You are able to listen to music on a low volume using headphones.
Silent Zones – These areas prohibit conversations, eating and phone calls. However, you can listen to music as long as there's no noise coming from your earphones.
Social Study Zones – There are many places where students are able to study together, socialise or eat and take a break.
Fulston Manor School's library is situated within a specific block on the school site. This library has around 6 circle shaped tables, which can each hold five people. As I said before, there is a limited amount of laptops, and a limited amount of noise is allowed. Some people visit to borrow books, and also to read them in the library, but the main focus is to do homework, or to go in and chat with others. There is a few offices located within the library. The CCCU library has many open plan offices, which hold specific teams.
Fulston's library holds mainly fiction, but also contains non-fiction. This includes genres such as Adventure, Science Fiction, Thrillers and more. CCCU's library contains many books which help people study, they are usually related to a course, such as psychology and will often appear on their recommended reading lists. There is an auto-renewal system, which allows people to keep books until they are recalled by a different student. At my school library the return date is stamped inside the front of a book.
Obviously, being a work experience student I had the chance to receive a tour of the building and collections, but if I was coming here without a tour I would be very confused and would probably get lost. It's a very large building. The building was quite overwhelming when I first entered, as it was really large and I didn't have an idea of what to expect.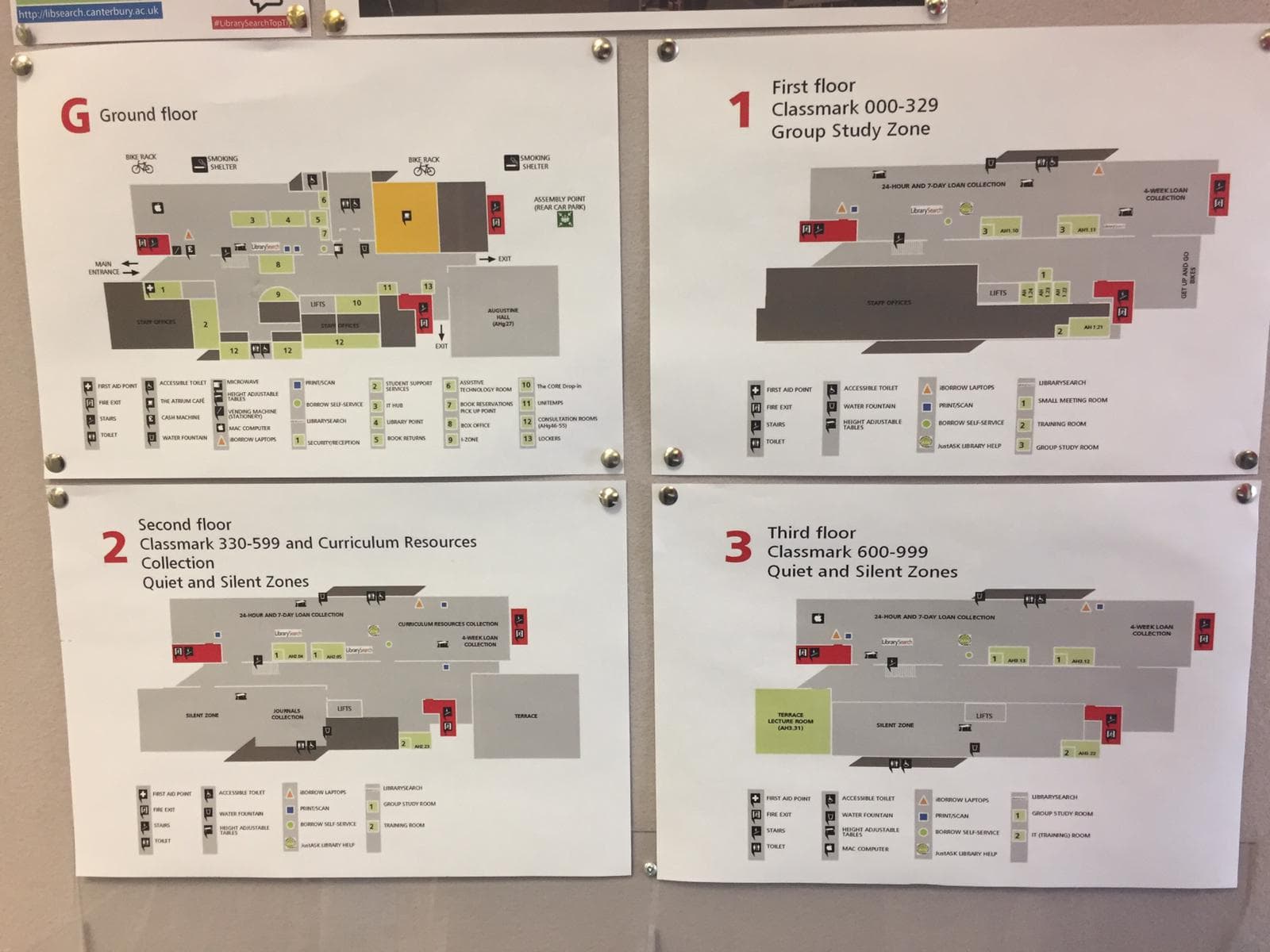 Having a library at school is important, because you are able to take out books, read books at your own pace and enjoy them. It allows students to increase their knowledge and make recommendations for books to add to the collection. My experience of working at CCCU library will definitely help in the future, because I now have an idea of what to expect from an academic library. On reflection, having a tour of the library and its collections would be essential for any new students enrolled with CCCU without a doubt.
Benjamin Sharp is a year 10 pupil at Fulston Manor School, Sittingbourne. He has spent one week at CCCU library on a work placement with Lynsey Blandford, Arts Librarian. We love this blog post as it helps us to evaluate our services from the perspective of a newcomer. Thank you, Ben and good luck in the future.