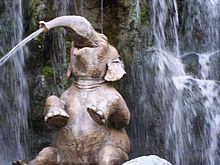 Naughty Elephant Squeezes Water!
Never Eat Shredded Wheat!
Do these phrases seem familiar?
If they do, you may have learned them at school to help you to recall the order of North, East, South, and West . . .
If you are starting to think about getting going with revision, then creating mnemonics, or aids to memory, may be one technique you could consider using. Creating words, rhymes, phrases or images which help support recall, is a great way of approaching revision and taking an active approach.
You have probably got a list of assignments to work on so revision is perhaps the last thing you would like to think about at the moment. But getting going sooner rather than later is the key to a successful revision strategy. 
When you start thinking about revision, you may start to worry. Your concerns could include: 'I don't know where to start', 'There isn't enough time', 'There's too much to learn', 'What will they ask me?' or 'My notes are too disorganised'. Feelings like these are very common. But try to relax, take a deep breath and start thinking about getting organised.
Practical matters first: 'When and where?'
When is your exam? Where is your exam? If you have a few exams, make sure you make a note of them all.
Find out these things, make a note and then you can start thinking about revision.
Then start thinking 'What?': What do I need to revise?
Clarifying what you need to revise will save time. Make a list of the subjects and themes you will be expected to know for your exam. It can sometimes feel a little bit scary thinking about this but once you have compiled a list, you can start planning, getting organised and revising.
Creating your revision strategy
A good place to begin is by creating a revision planner. Think ahead to when your exam will take place. How much time you have will depend on your starting point: do you have all of your material in place for revision or do you need to do a little more work? This means planning accordingly to ensure that you are able to cover all of the topics.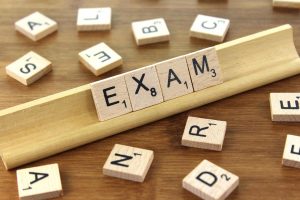 Think about planning your days
When do you work best? Try to maximise your time. It is advisable to plan revision sessions with breaks in between: about 45-50 minutes is usually a good guide. Try to follow and keep to your plan but don't be put off by a bad revision session; keep going! Why not try using the Tomato Timer to time your revision sessions? This online timer provides a good incentive and should help you keep to target.
Active revision
Try to utilise a variety of revision techniques to keep things interesting and maintain your motivation. This active approach will support and enhance your revision sessions as you may have already found that just reading through notes does not tend to be a productive approach.
Useful active revision techniques include:
Breaking down a topic – think about the different perspectives on a theme.
Try organising and reducing notes. Remember, revision means going over material you have already covered. But, don't worry, if you find you do need to add to some of your notes, try to factor this into your timetable.
Testing – create question and answer cards.
Work with other students (for some of the time): why not create a revision group?
Stick post-it notes with key ideas/ theories by your desk or around your room. Mix them up, refresh them and get testing.
Carry mini revision cards on a key-ring.
Record yourself talking about your work.
Use your visual memory: create images, diagrams and flow charts.
Create mnemonics: songs, rhymes, words or pictures.
If your exam is essay based, try thinking about different topics and make mini essay plans to develop your ideas about the themes you have covered.
Start each session by reviewing work from the previous day
It is helpful to build a review of previous sessions into your revision each day. Engaging in this repetitive process will support your revision.
For more tips, why not check out our workshop material on Revision and Memory Techniques on the Student Learning Development & Research Support Blackboard.
Remember, it is important to seek help as soon as possible if you are finding revision difficult. Talk to your tutors. You may also like to contact your Learning Developer via learner@canterbury.ac.uk to discuss your revision queries or book a 1:1 through Blackboard. It is natural to feel nervous about revision and exams but if you are finding it difficult to manage your anxiety, please contact the University Mental Health Practitioners via mentalwellbeing@canterbury.ac.uk
Good luck with your revision!