Clay pipes, old maps and archaeological site reports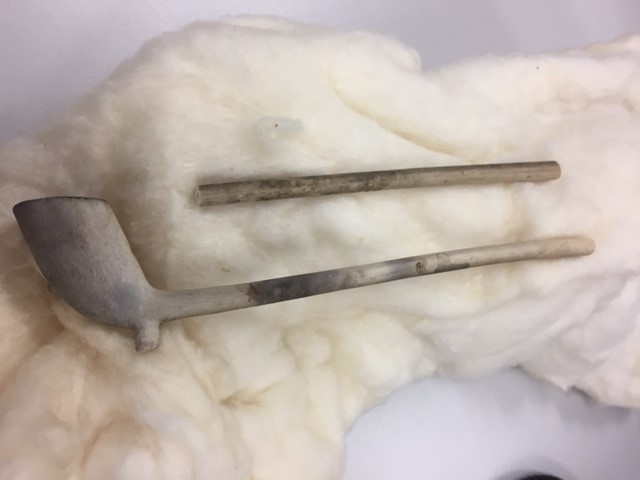 With so much archaeology going on around the university site at the moment, it's a good time to find out more about some of the resources available to archaeologists in the CCCU Library, and who better to tell us than Dr Andy Seaman, Senior Lecturer in archaeology and Michelle Crowther, Learning and Research Librarian for Humanities.
A starting point for anyone new to the university library would be to read the library archaeology subject guide It's packed full of information about finding books, journals and databases, as well as recommended web sites.
There are some brilliant journals such as the Journal of Field Archaeology and the Journal of Archaeological Science. If you'd like to know more about which titles we have, then try Browzine. It's a great tool to help you keep on top of your reading. You can find a list of archaeology journals in the Social Science and Behavioural Science menu under the sub-heading Anthropology. You can then add your favourite journals to a Bookshelf and read them on the go via the Browzine app. As long as you can access wifi, you can have archaeological information at your finger tips – perfect bedtime reading after a long hard day on the dig! Read our Browzine blog post to find out more.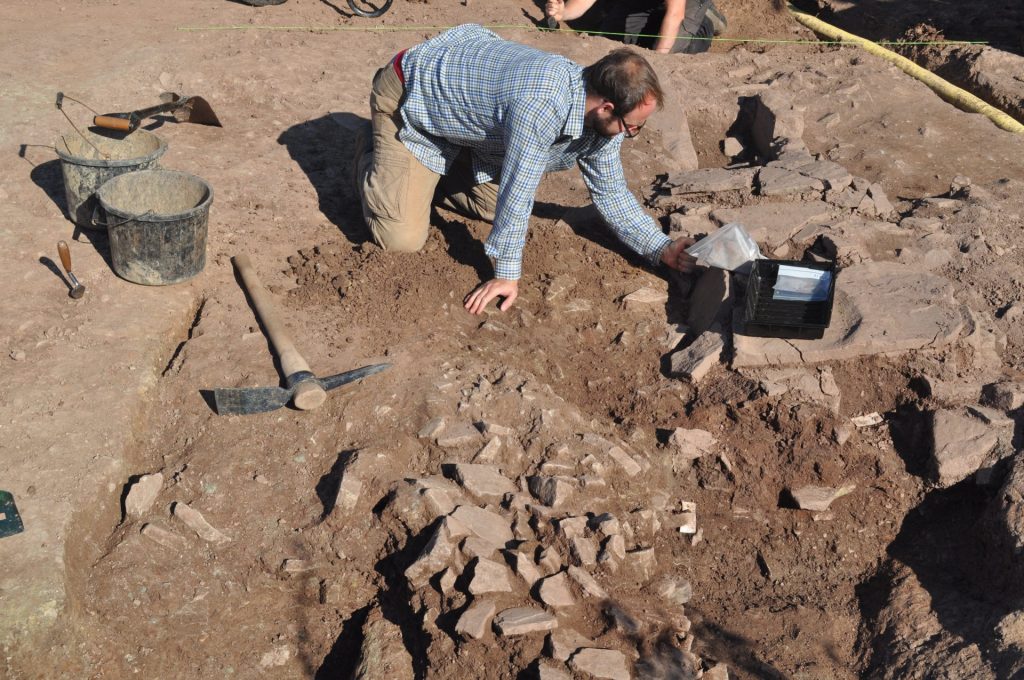 Historic Digimap is another source you really shouldn't ignore. It's the most comprehensive and detailed source of evidence that we have for the history and archaeology of Britain. And, it's the only source of comprehensive historic Ordnance Survey data that is fully georeferenced for use in GIS. It's published by EDINA, the University of Edinburgh's Centre for Data and Digital expertise and has some really nice features. Ancient Roam (nice pun there, Edina) allows you to view historical Ordnance Survey maps from the 1840s to the 1990s, zooming through different levels of maps from 1:500 to 1:10 560 in scale. It's really easy to use, with browse, view and print functions. It's used by students on the level 4 core module 'Archaeological Skills' and also in individual studies projects. You can search for a location using contemporary postcodes, place names and National Grid References, or historical parish and county names and latitude and longitude. Maybe where you live was once an old orchard or quarry? Why don't you try it and find out?
The English Landscape… to those who know how to read it… is the richest historical record that we possess.

W.G. Hoskins – The Making of the English Landscape
If you'd like to see how it works, watch this short YouTube video on viewing historic maps.
I use Historic Digimap on an almost daily basis – it's fundamental to my teaching and research.

Dr Andy Seaman
The library also has some published site reports such as the detailed reports on the discovery and excavation of the Iron Age Farmstead at Farningham Hill and the excavation of Pre-historic, Roman and Saxon sites at Darenth. You can find out more about what we have by searching Library Search, our university online discovery tool. We also have the clay pipe (featured at the top of this blog post) in our archive, but we've never really discovered why.
Andy Seaman is an active field archaeologist, whose research interests focus upon early medieval Wales and western Britain. He has published numerous articles and reviews, and you can find many of these in the university's research repository.
Michelle Crowther once volunteered on the dig at the Roman Painted House in Dover, but found there was a little too much mud for her liking. She's happier digging for information inside the confines of the library.