The Research Space Repository contains research produced by Canterbury Christ Church University researchers, including over 14,000 journal articles, conference papers, videos and more. Full citation details are provided on repository records, and full-text access is provided where permitted.  
We encourage all CCCU researchers to add their research outputs to Research Space Repository so that:
Journal articles and conference proceedings published with an ISSN are REF eligible. They must be deposited in the repository within 3 months of being accepted for publication in order to be eligible for entry into the next REF. See information about open access.
Your research is collated in one place to it can be found and shared easily.
Your research is kept securely online with a persistent URL.
You have a record of your research that you can link to and use to promote your research.
Other benefits of using Research Space Repository include:
Research Space Repository complies with international standards favoured by Google, ensuring deposits in the repository rank higher in search results.
Open Access articles are cited more frequently than articles available via paywalls.
Institutional repositories provide for the long-term preservation of research and offer a show case for the University's research.
Items in the repository have had almost 360,000 views and over 216,000 downloads since we launched Research Space in 2017. (*NB, stats have only been generated for items by professional services researchers since 2022).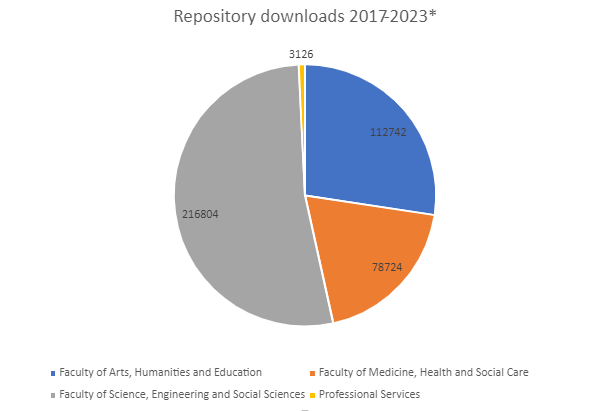 The repository record for each item also shows download and viewing statistics. These can be seen on the public facing site and the admin site.
If your research output has a DOI, the public facing repository should also display your 'Altmetric' scores. Altmetrics are alternative metrics for research that measure the ways in which a research output is shared on social and other media, such as news outlets, as well as references on Wikipedia. These statistics are displayed on the repository as an 'altmetrics doughnut', e.g.: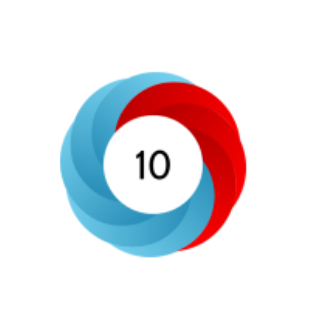 If you hover over the doughnut, it tells you what the colours indicate, and if you click on the doughnut, it will take you to an Altmetric site page, showing you more (although limited) details about the Altmetric score.
As well as these statistics you can view and download yourself, library staff also have access to many other reports that can be produced for your school or faculty to help with research-related reporting. For example, how many items are open access, how many items have been uploaded by a faculty/school in a year, etc. Do ask us about these if you think they might be useful, but please bear in mind we are an extremely small team (less than 0.5 FTE) so we will not usually be able to respond to requests straight away.