Changes to LexisLibrary International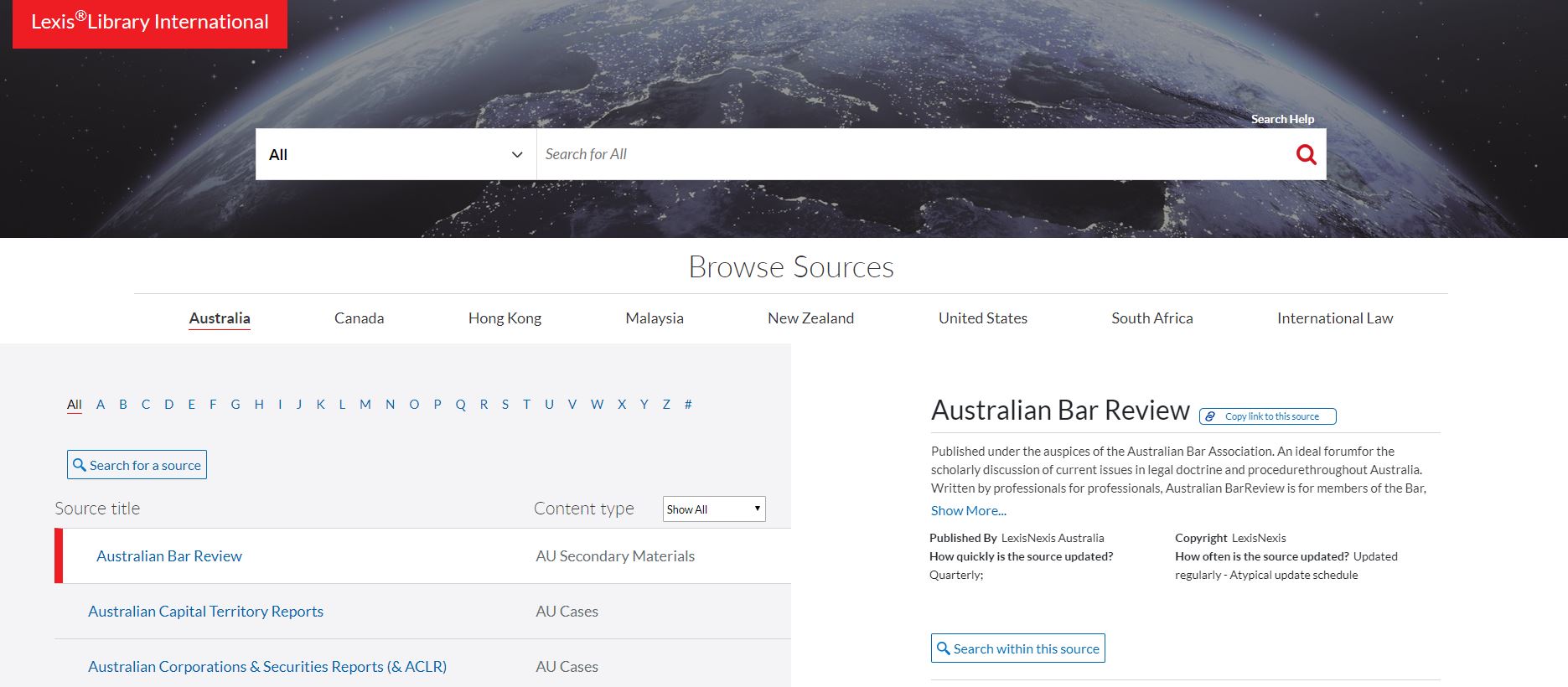 Some changes went live on LexisLibrary International microsite on the 14th August that will improve the way you use the Database, helping you to find the documents you need more quickly. The changes have also improved the journey if accessing the site via a document or source link.

New and improved searching
The Search has been simplified meaning you can search by jurisdiction and content type or by jurisdiction and by sources. Content relating to European Law, the Eastern Caribbean Supreme Court Reports, West Indian Reports and Bahamas Law all remain in the main LexisLibrary site.
For cases searches, if you know the dates you need, you can enter these either before running your search using the more search options link or after running your search on the results page. You can also narrow your search by specifying the judge. For Australian and New Zealand cases, you can choose a court using a drop-down list as well.
The search also has easily accessible support for when constructing your query. Just click on the help link by the search bar.


Newly designed results page
They have also designed a brand new results page that will allow you to filter results across the jurisdiction and content types. You can also use the new Copy URL buttons to create links to sources, and to the results and documents pages. Sharing your results is now much easier.

Support
LexisLibrary is accessible through the Find Databases tab in Library Search.  When in LexisLibrary you can access the international content microsite by clicking on any of the Cases, Legislation,
Journals or Sources tabs. The International Content link will appear in the left hand menu.
A range of support materials and video are available on the LexisLibrary website.
Contact learning.research.support@canterbury.ac.uk for support in making use of LexisLibrary or any of the databases accessible through Library Search.