Giving books as presents at Christmas is part of a deep-rooted tradition. Here in the library, we decided to find out more about what people in the past read at Christmas by looking at the historic children's fiction collection.
Annuals linked to magazines or hobbies are a perennial favourite. A glance at this year's offering in the bookshops reveals that you can buy Dandy, Jacqueline Wilson, Disney or Minecraft annuals. The Girl's Own Annual illustrated below would have been published specifically for the Christmas market and included items from the weekly Girl's Own Paper which had been published throughout the year. Some lucky girls would have been given an annual, whilst others saved up their paper copies and used specially printed boards available from The Girl's Own Annual offices to bind their own. Children from richer families might have them bound in leather to fit in with personal libraries.
The Girl's Own Annual, 1880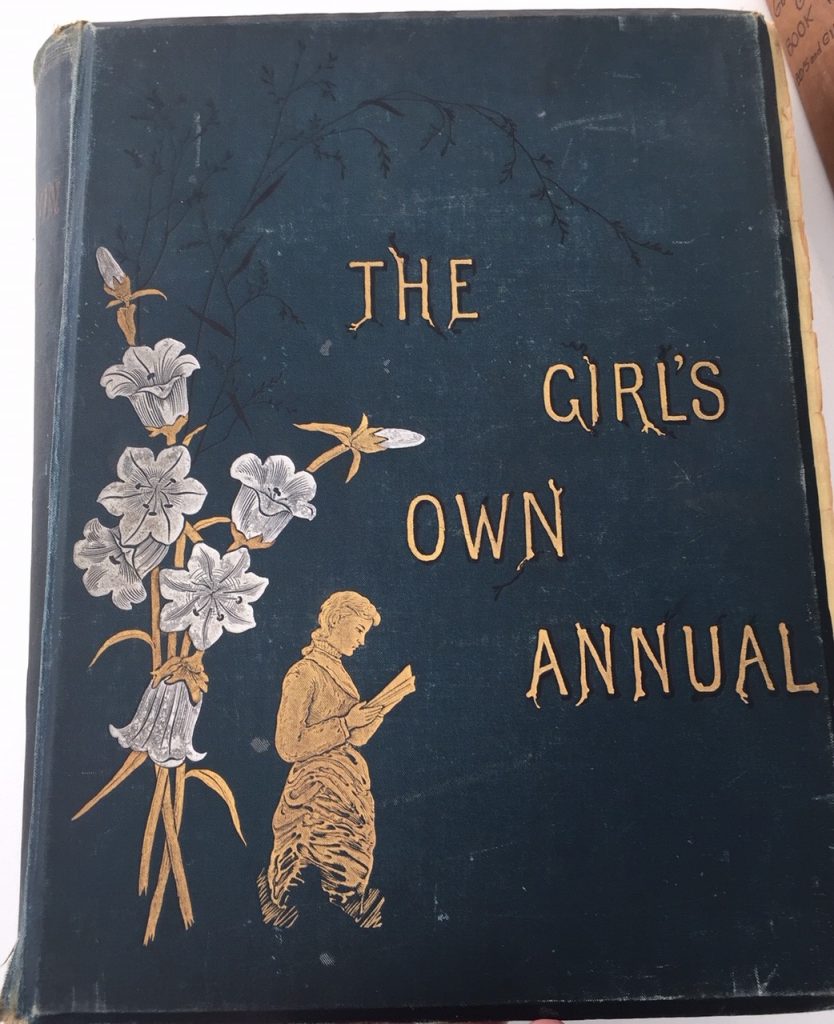 This copy of The Girl's Own Annual includes instructions on how to make Christmas decorations and a special Christmas wish from the editor. The image of withered leaves and birds pecking at a plate of crumbs seems very different from the jolly images of waxy green holly leaves and plump robins that we see today.

Children's Stories from Dickens, 1893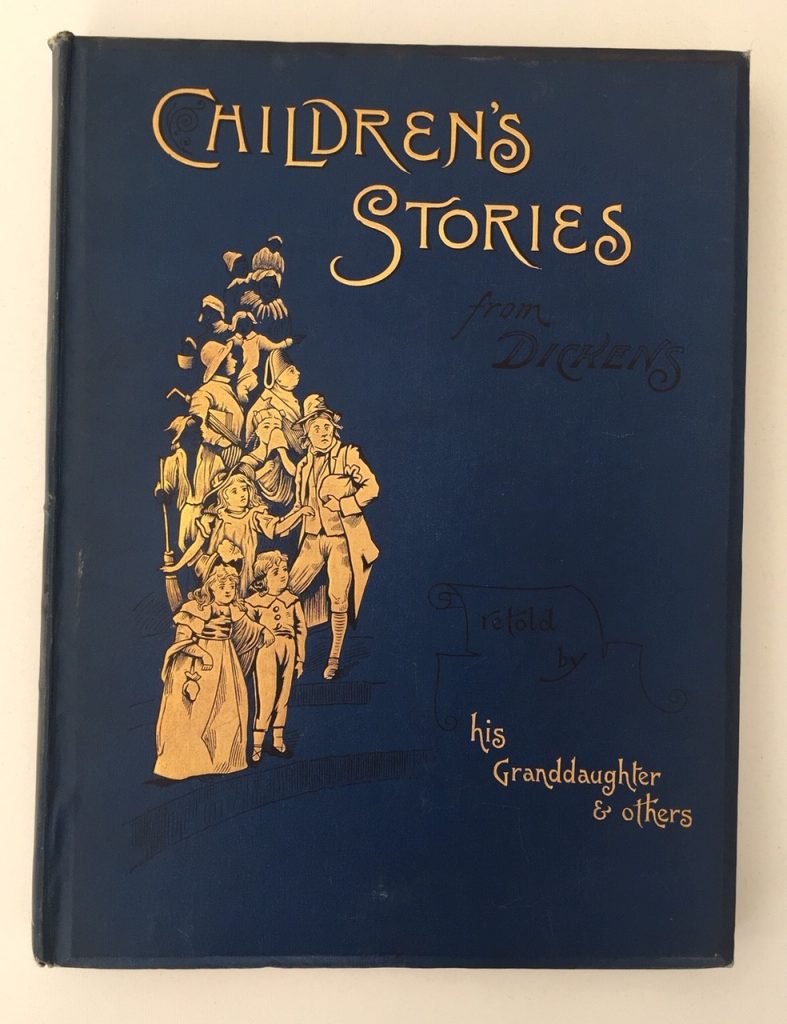 In Children's Stories by Charles Dickens, told by his granddaughter and others, we find an extract from A Christmas Carol, which was originally published 50 years earlier. Here we see an illustration of Tiny Tim in the arms of Bob Cratchet. Note the mournful, almost desperate look on Bob's face as he holds his son, whilst cradling Tim's crutch under his right arm.
Nister's Holiday Annual for 1905 and Grandmother Dear: A Book for Boys and Girls, 1911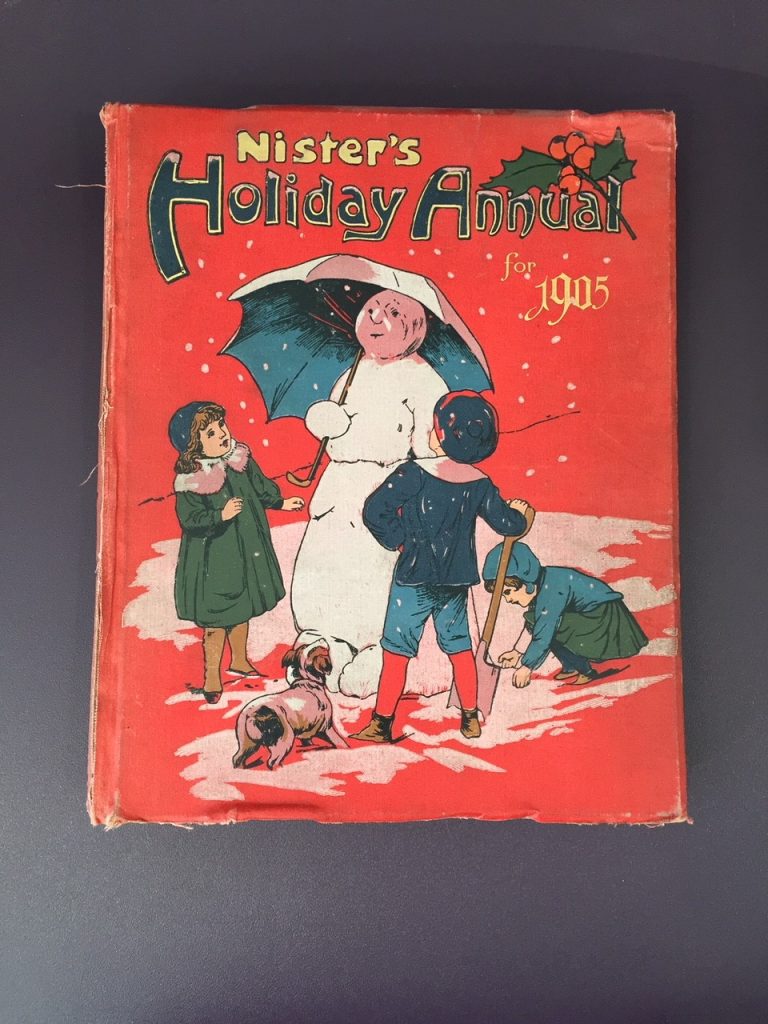 Ernest Nister's holiday annual was published from c. 1888-1917. Nister was known for his magic windows, dissolving pictures and pop-up books, so the annual which contained none of these was quite dull in comparison. However, it did have quite humorous illustrations and stories by some of the leading children's authors of the day such as G.A. Henty and L.T. Meade. The front cover shows children building a snowman and having fun!

Grandmother Dear: A Book for Boys and Girls was written by Mary Louisa Molesworth who was known as the 'Jane Austen of the nursery'. It was first published in 1878, although the edition illustrated above was published thirty-three years later in 1911, revealing its enduring popularity. The Pall Mall Gazette listed it in December 1878 as a "Christmas Book for children" and said that "Children must be hard to please who do not appreciate the author's fresh delicate stories". In the book, we are treated to a Christmas adventure in which Grandmother recounts a tale of visiting a ghostly grange during a snow storm with her sister. Grandmother is woken in the night by a shuffling, scraping noise but instead of a ghost it turns out to be a neighbour's dog who has entered the house. Christmas ghost stories were very popular in the dark winter evenings, but Mrs Molesworth's shaggy dog's tale doesn't I'm afraid set the pulse racing. Two years later she published A Christmas Child: A Sketch of a Boy-Life (1880), once again published in time for the Christmas market.
Giant Gift Book for Boys and Girls, c. 1934-7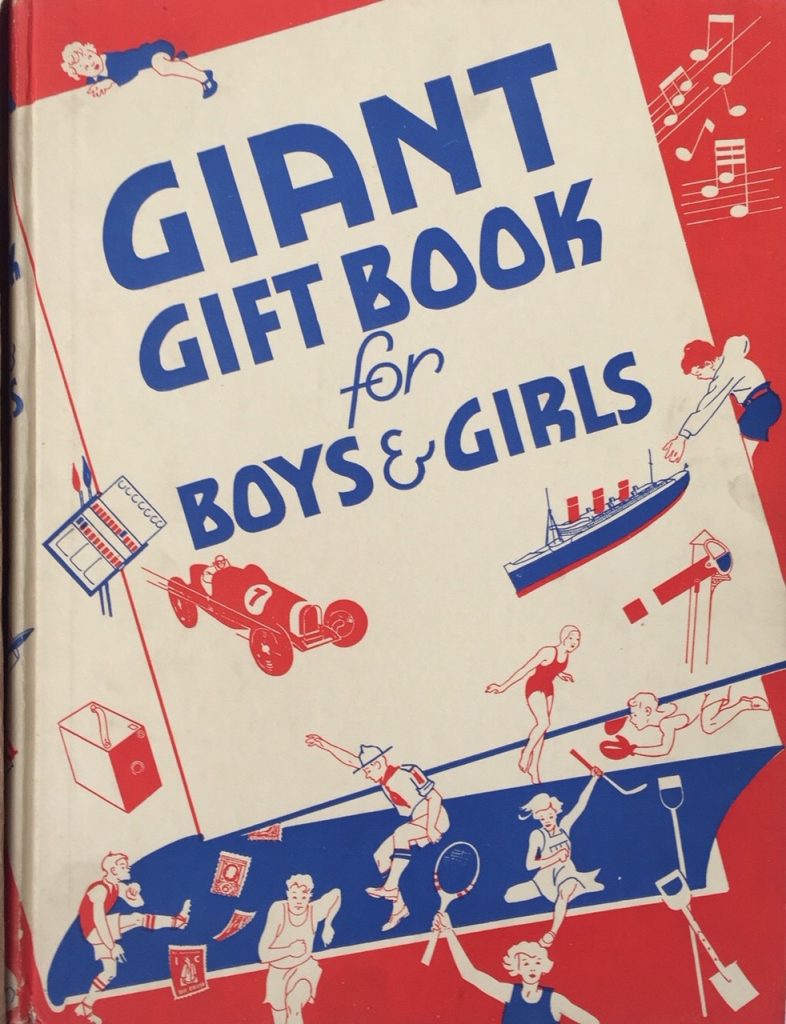 What an active time the 1930s child was having – tennis, scouting, swimming, football, and stamp collecting (if their parents could afford it). This annual printed on the cheapest of paper cost approximately 2 or 3 shillings, giving the poorer children the opportunity to find out what the other half were up to. In this edition, we are treated to the song 'Come to Santa's party'.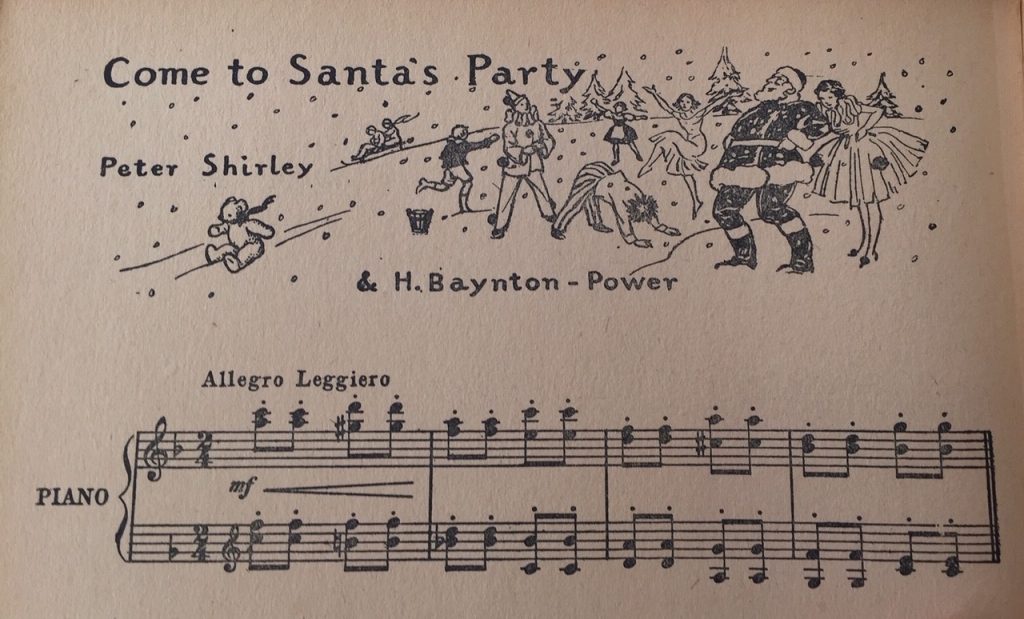 We hope that you receive a book this Christmas, but if you don't there are plenty to borrow or listen to via the Libby app.

If you'd like to know more about the historical children's fiction collection, please ask at the library point.