Angela Richmond-Fuller, Senior Lecturer in Computing in the School of Engineering Technology and Design at Canterbury Christ Church University, reflects on her career which has been inspired by women such as Ada Lovelace, and others who have been repeatedly forgotten in our history books.
Ada Lovelace is one of these inspiring women, and today as we celebrate Ada Lovelace Day, we remember that Ada was one of the first ever computer programmers.
"Ada was the first to recognise that the machine had applications beyond pure calculation, and published the first algorithm intended to be carried out by such a machine. As a result, she is sometimes regarded as the first to recognise the full potential of a "computing machine" and one of the first computer programmers." (Wikpedia.com, 7 Oct 2019).
Following in the footsteps of trailblazers like Ada Lovelace, Angela fills multiple roles in her life, where she describes herself as being, "…an explorer, a teacher, a learner, a researcher, and a designer/maker". Through all these roles, Angela is dedicated to helping people find the learning & skills, the networks and the opportunities to help them succeed in their careers and life.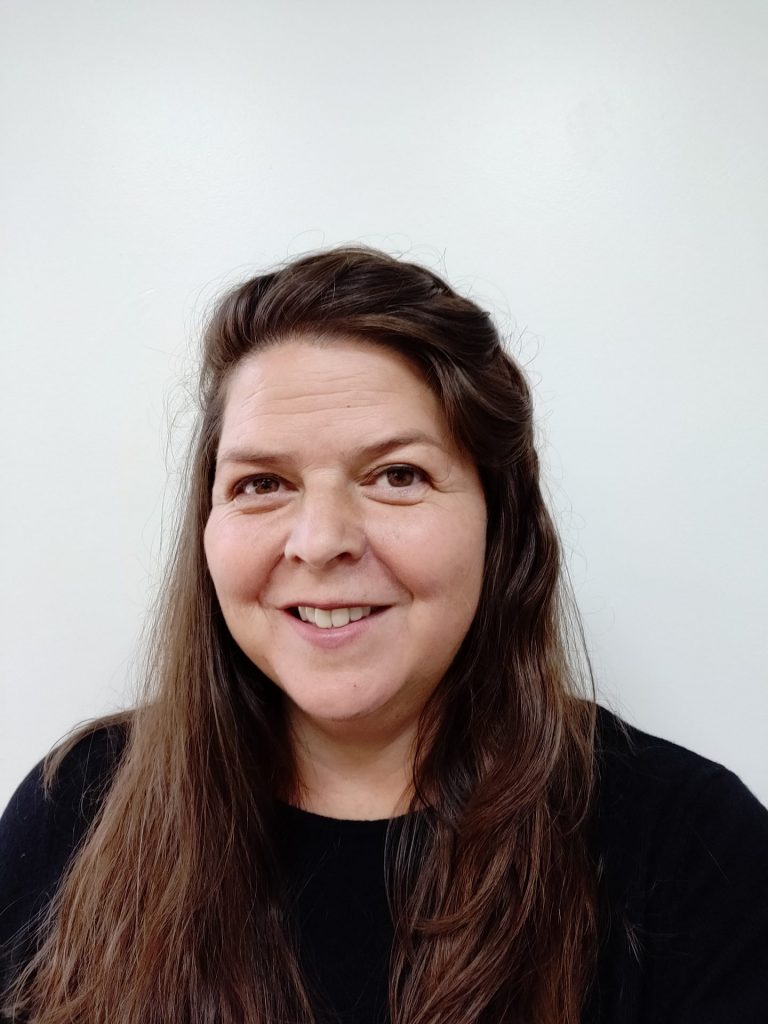 Accessibility and inclusivity is at the heart of her design work and supported through her experiences in moving from Canada to Japan, England, Romania, Georgia, Australia and Bulgaria during the past 23 years. This has given her a unique perspective on what it is like to adapt to new cultures and environments which has been used in her work with refugees and asylum seekers throughout Europe, in the deaf and hard of hearing community, and in Indigenous communities in Canada.
She has previously been a core crowdresearcher in the Stanford Crowd Research Collective where she worked with a group of other researchers from across the globe on crowdsourcing and governance. Together they built Daemo (http://crowdresearch.stanford.edu), a crowdsourcing platform for easier and more equitable online work with collective crowd governance.
At Lifelong Learning UK (the Sector Skills Council for post-secondary education) Angela was the eLearning and HE Consultant and lead the development of the UK-wide eLearning Strategy for post-secondary education and the National Occupational Standards  (NOS) for eLearning for teachers, tutors and trainers in FE in the UK. Angela was the LLUK representative on Becta's Board to review and revise the UK's Harnessing Technology for Next Generation Learning e-Learning Strategy and was a UK Judge for JISC's Next Generation Learning Awards for e-Learning in Further Education in the UK.
Angela also spent 6 years teaching and managing departments in Further Education at Uxbridge College in West London. She was the Manager of ESOL and transitioned to be the Manager of the cross-college Teacher Training and Continuing Professional Development Department.
Angela was the first ILT Champion and Advanced Practitioner (AP) for Uxbridge College and later lead the team of APs and developed a college-wide mentoring system to improve teaching and learning outcomes.
For the last two years, Angela has been an invited guest to the European Union's Digital Forum where Policy Makers, Industry and researchers come together to move forward the EU's digital agenda and collaborates with the National Autonomous University of Mexico (UNAM) and The HCI Lab at West Virginia University.
Research Area and Getting in touch
Angela is interested in human-machine teaming, civic tech, responsible AI, crowdsourcing, reputation systems, cybersecurity, disinformation, human-computer interaction.
You can find her research profile on Google Scholar.
If you would like to contact Angela to collaborate on future projects and research activities, she can be found on LinkedIn, Twitter or emailed at angela.richmond-fuller@canterbury.ac.uk.