We are very lucky to have our own female engineering heroes at Canterbury Christ Church – our academics. Of course, they have individuals who they look up to and who have inspired them throughout their careers. Here are just a few of the people our female academics have identified as their female engineering heroes.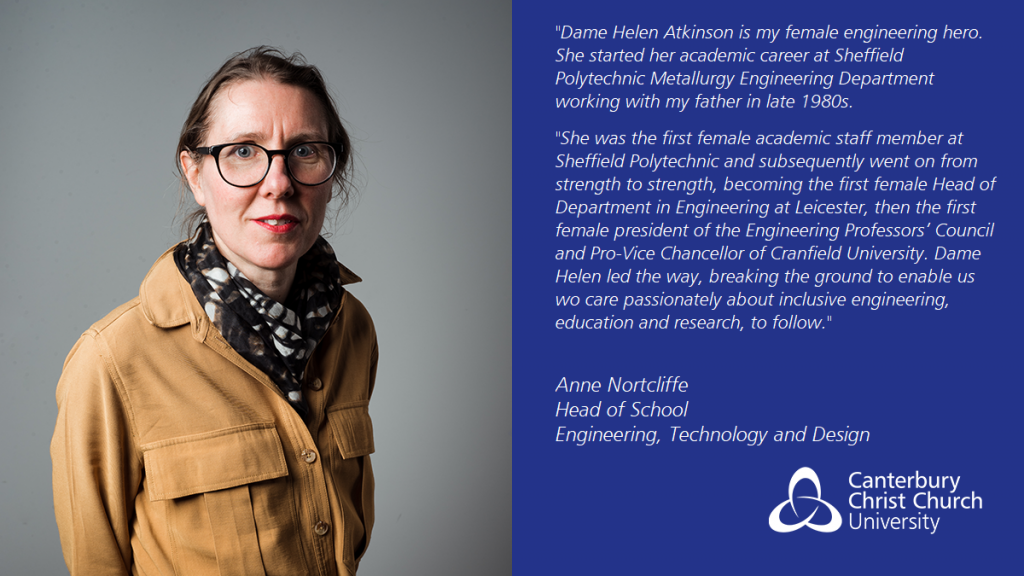 Read more about Dame Helen Atkinson.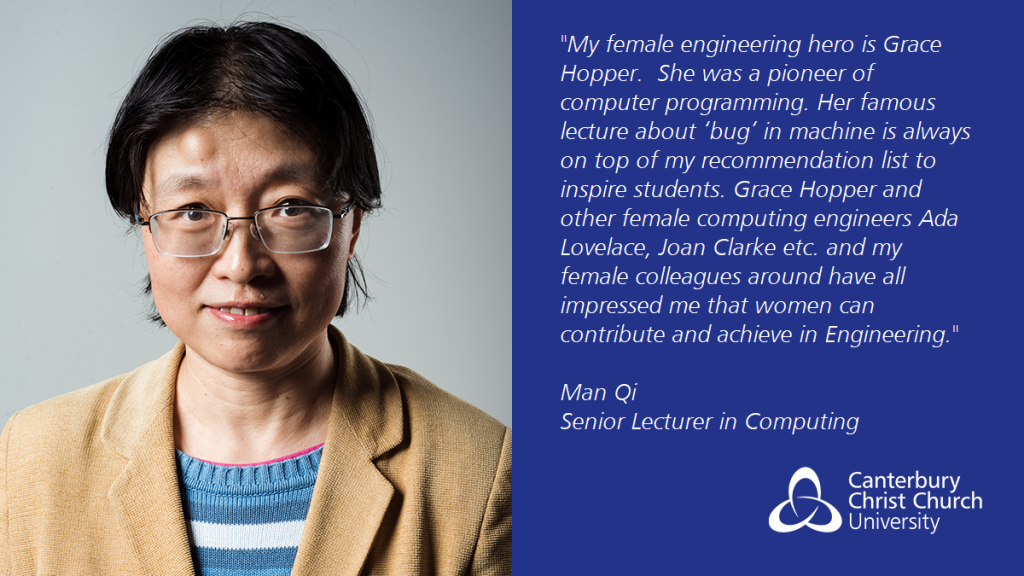 It isn't just Man Qi who is inspired by Grace. Fellow Senior Lecturer in Computing, Tina Eager, picks her out as well.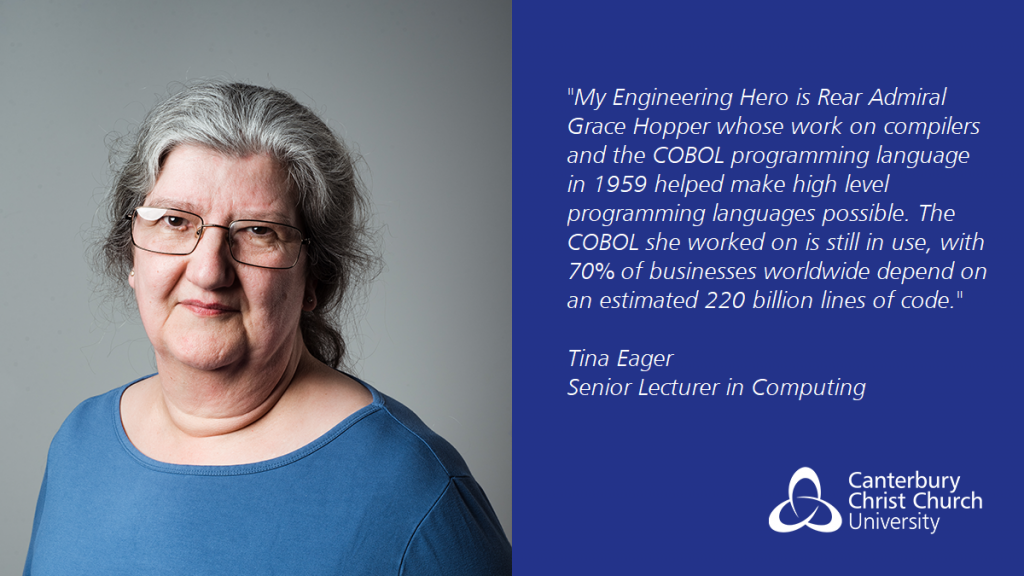 Find out more about Grace Hopper.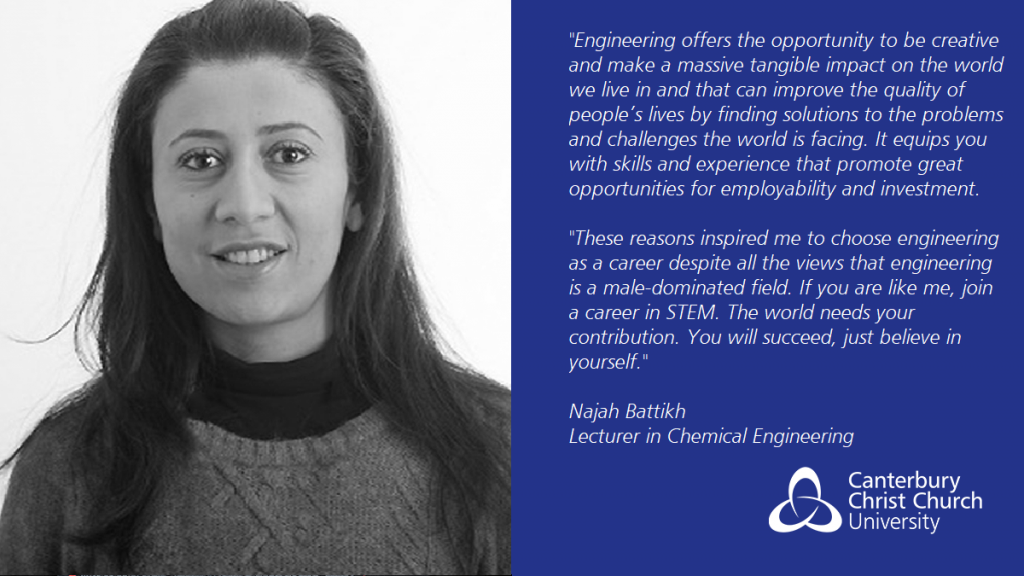 Join in
Don't forget that you can get involved in the conversation around #INWED21 by checking out our social media including the EDGE Hub Twitter, the main University Twitter account and our Instagram feed. Visit the official INWED web page for more information.