Take a look at some photos of our new engineering workshop! Housing a range of the latest industrial and hand-held tools, it will enable our students to graduate with experience in designing and manufacturing components, in a collaborative environment and working with the latest additive and machining equipment.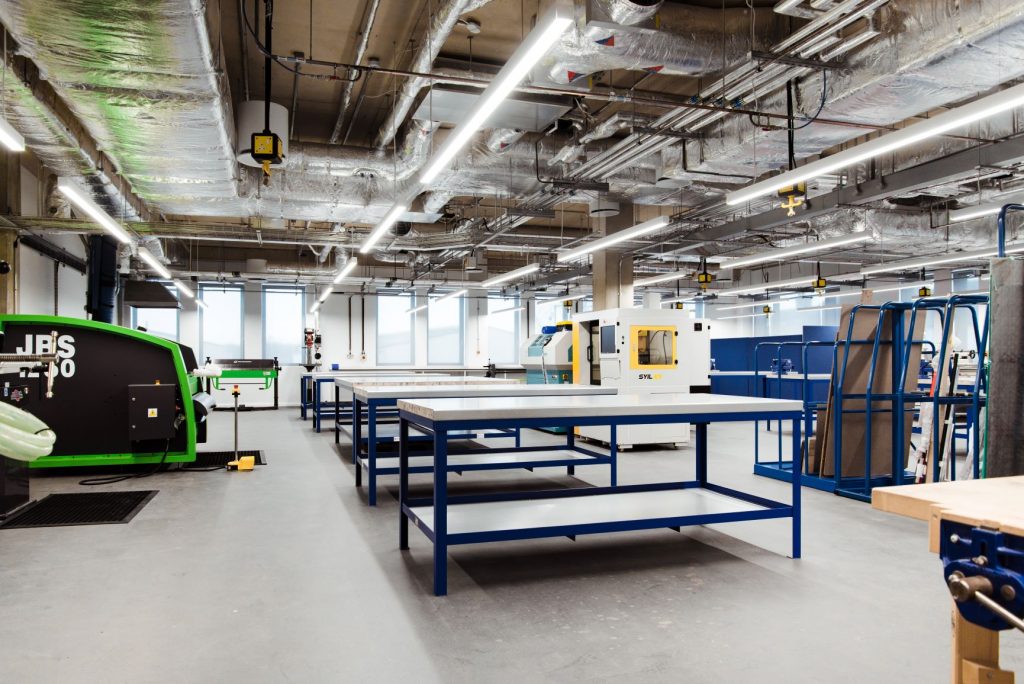 The School of Engineering, Technology and Design has its own comprehensively equipped engineering workshop staffed by a highly skilled Technical team where precision manufacturing of teaching resources, research experiments and student projects to high tolerances can be undertaken. Students will be fully supported in the safe and correct use of industrial machines and hand tools and will learn valuable engineering skills which will enable them to design and manufacture prototype components to individual or group specifications.
As well as the latest manual lathes, milling machines and drilling machines the workshop has a range of equipment to support automated machining processes such as CNC machinery and laser cutting machines. To compliment this the workshop has its own 3D printer room where students can use the latest professional printers to manufacture engineering components using Carbon fibre or Kevlar filaments.
To reflect the diverse nature of engineering the workshop has a sheet metal and fabrication facility equipped with welding equipment such as a 330amp MIG welding machine, a 330amp AC/DC TIG welding machine and a range of machinery and hand tools for working with sheet metal.
Verena Holmes Building
The Verena Holmes Building opened in January 2021. The three-storey building houses Canterbury Christ Church University's new state-of-the-art STEM facilities, including the ambitious Kent and Medway Engineering, Design, Growth and Enterprise (EDGE) Hub and Kent and Medway Medical School (KMMS). The building has been designed to complement the range of new collaborative and industry-driven courses on offer by the University.
For more information
To find out more about our services or facilities please email edgehub@canterbury.ac.uk.