On the anniversary of the British Psychological Society's 'Understanding Psychosis' Fay Thomas reflects on a what 'mental illness' has meant for (and to) her.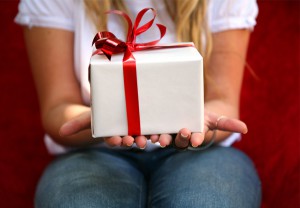 Most of those who struggle with the extreme form of mental distress known as psychosis would be unwilling to romanticise it. It's a grim and relentless struggle which brings suffering, pain, stigma and humiliation of the worst kinds. But sometimes, as I'm reflecting on my life, I surprise myself with the realisation that I wouldn't want to forgo my experiences of so-called 'mental illness'.
On first appraisal this seems absurd. Surely, if I had my life again I would want it to be without the struggle and disability that came along with being labelled 'bipolar'. Well, yes and no. A year after the publication of  the British Psychological Society's 'Understanding Psychosis and Schizophrenia', I'm increasingly intrigued by a notion that mental health crises, while painful, can sometimes lead to positive changes or, what the report terms, 'post traumatic growth'.
My own breakdowns have given rise to great suffering and unspeakable losses. Multiple hospitalisations, unwanted treatments, the discomforts of psychiatric drugs, discrimination and unwanted stigma.  There have been career interruptions, the loss of a family I couldn't have, and disrupted relationships. But I've also had experiences that have been enriching beyond measure – experiences that are not easily articulated and beyond ordinary grasp.
It is not my intention to somehow suggest that what we term mental illness is desirable. It really isn't. But the experiences I have had because of it, are so fundamentally a part of me that I couldn't imagine it being any different.
I am eternally grateful that I no longer have sharply see-sawing moods and have enjoyed many years of recovery. And yet, I remain someone whose emotional range seems more intense and broader than average. This is undeniably part of my blueprint like the colour of my hair and the length of my legs.  These days, the moods I have, even if somewhat beyond the norm, are not necessarily to be medicated or wiped away. I find they are best explored, accepted and lived alongside. To some extent, they can be enjoyed and at other times, they can be uncomfortably distressing.
I am fortunate, I know. I realise that many who bear my label may not be able to manage without meds and they shouldn't be shamed for doing so. Calling distress 'illness' does have its advantages: a measure of social acceptance and the receipt of benefits among them. But on the downside, as soon as we think of something as illness, we may cut ourselves off from what could be an important part of our experience.
It is in my negotiation of extreme moods – both high and low – that I have found the most significant parts of myself. I've explored my dark corners and deepest feelings amid the ruins of depression, and I've reached the dizzy heights of delusional mania. Perhaps it's a bit like an artist having an entire palette of colours to choose from, rather than shades of black and white. There were times when I experienced life in technicolour, as if I were whizzing around in a kaleidoscope; there were other days painted in mere shades of grey.
Sometimes, I felt as if I was a brilliant, sexy and engaging woman brimming with the confidence to do anything she wished to try. I had dreams and schemes and grandiose plans. Most captivating of all were the perceptual changes that came with mania: seeing the moon in three dimensions, looking at a patchwork quilt and feeling as if I could walk inside it; feeling wonderfully harmonised with the world and as if I loved everyone and everything in it. Was this what we call 'madness' or a more mystical state?
Little wonder that I sought to enjoy these states as much as possible. Eventually though, I would succumb to the harsh reality of the medical world as the concerns of those who cared for my safety would brutally cut short my adventures in paradise. Within hours, psychotropic drugs would turn me into a blank-eyed shuffling zombie who couldn't remember how she had got through the doors of the hospital.
But even in those states, I learned things. I learned how wonderful the gift of health is and that we should never squander it. I learned more about the people who loved me and why they weren't going to give up hoping that I could get well. And in my states of depression I plumbed the depths of my emotions all the way to despair, giving me a far greater appreciation of joy. I learned that we shouldn't take anything for granted, because life is fickle and we never know when its gifts may disappear.
It is a great pity, that as yet, our society has few mechanisms in place for the assimilation of altered states of consciousness. Drugs may be necessary at times – they certainly have been in my case – but if we use them too blindly, with no appreciation as to why we have developed psychosis we may squander a great opportunity. We may never get to really know ourselves or why we have travelled beyond the edges of what we call reality. If we do that, we impoverish our understanding of whatever that thing called 'reality' can be.