Careers Advice Appointments are back and available to book on The CORE!
If you would like to discuss options with your degree, inc. postgraduate study or career planning, book your place through The CORE.
---
Booking appointments is now even easier with The CORE app! Download the app from the Play Store or App Store to book onto appointments, workshops and events. As well as these, you can access all of the same resources as on your desktop.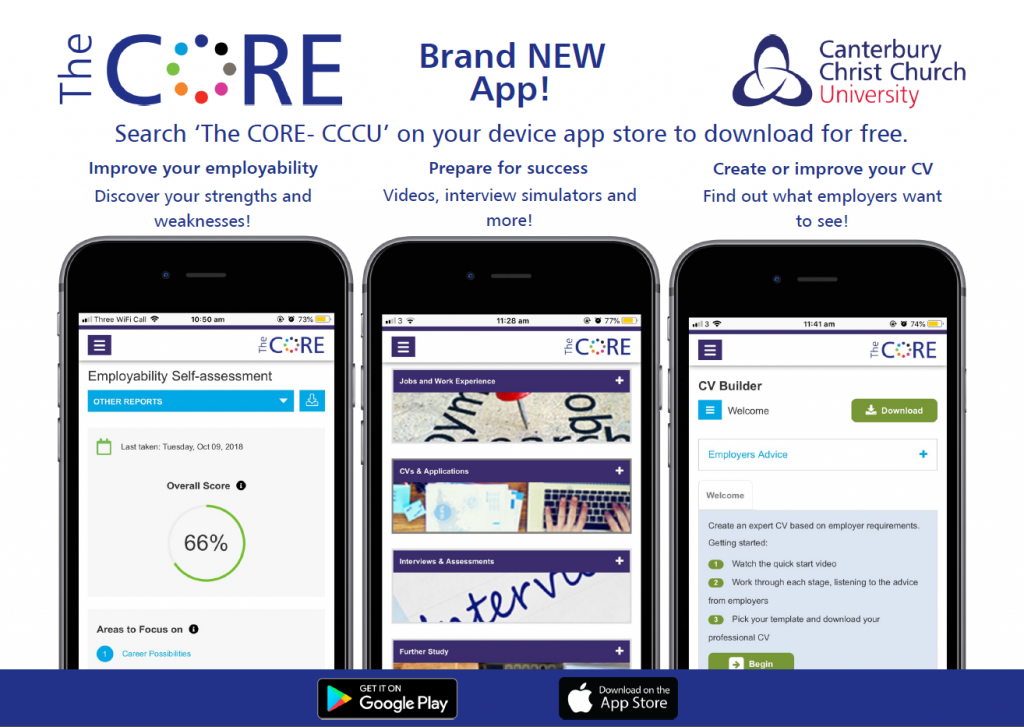 You can find us on: