A letter of… great perseverance

This week we have some blogs written by our Alumni as letters to our recent graduates. Allow yourself to be challenged, inspired and motivated by their messages.
Dear CCCU Graduates,
I hope this letter finds you well in what has been a challenging and strange year for us all to say the least.
I can still remember the day I graduated, it was a real mixed bag of emotions.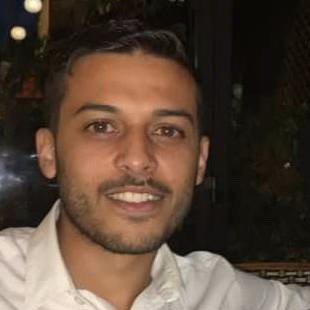 After the final push, the sleepless nights in Augustine House, copious amounts of coffee consumed just to meet deadlines and the stress of it all you reach a point where it's all finally complete and you're standing at the top of the mountain you've been climbing for the past three years looking back at all of the hard work you've put in, and with your graduation scroll in hand thinking to yourself "now what?".
There were overwhelming feelings of relief and excitement at the same time mixed with angst for what the future held for me. After having the structure of lectures, seminars and deadlines to work towards for so long, it was a strange feeling being completely in control of my future. No more hitting snooze on alarms and dragging myself to 09:00AM lectures, no more late nights meeting deadlines or lecturers telling me what I should and shouldn't be researching.
It was a stressful time to say the least, but:
If I could tell my younger self something it would be to understand the difference between failure and just not being successful yet.
I'd tell myself to see the moment as one full of potential and opportunity for the future and something to be really excited about.
I'm not ashamed to say I experienced a few knock backs after graduating. I applied for jobs and was turned down. I was outright ignored at some points too (I know, rude right?). But it's really important not to give up and to learn from these experiences, because each job application or venture you try is bringing you closer to being successful. It's not failure until you throw the towel in. Until that point you may not be successful (yet), but as long as you're trying, you're still on track to getting where you want to be.
Now more than ever, it's a challenging time finding employment. But it's important to remember that the process takes time and persistence, and to give it both of those things. Some graduates find opportunities within a few weeks after graduating, or in my case it took a little longer.
It's an individual process and you shouldn't compare yourself to others because opportunities find us at different points.
What IS important though is that when you do get opportunities that you recognise them and aren't afraid to grab them with both hands and get stuck in.
Best,
Nathaniel Usherwood, BSc (Hons) Computing CCCU Graduate 2016, now with a portfolio of businesses of his own.
(click the name above to connect with Nathaniel on LinkedIn! Don't forget to always add a message when you make a new connection – let Nathaniel know you've read his blog and loved it, you're graduating CCCU and pick out something from the above that has resonated with you or helped you, or ask a question!)
These are Nathaniel's businesses, and his family businesses:
https://marzostudio.co.uk/
https://cvmonkey.co.uk/
https://www.facebook.com/ReggaeShack1/
https://www.facebook.com/ChantillysBakery1/
Getting further support from The Careers and Enterprise Team at CCCU
You can get ongoing careers support via the following ways: