Leeks are hardy plants that can survive the cold of winters, and so recently, the Veg Box Project has included a couple of leeks with each weekly order. This meant that I could make one of my all time favourite pies: chicken and leek. The sweetcorn is there because I love it. You don't have to add it if you don't feel joy.
Here are the extra notes: the chicken can be substituted for your favourite veggie alternative; I didn't actually do any real measuring and instead followed my basic cooking skill of eh, that looks about right; and although the recipe calls for one leek, I found that the two small ones included in my veg box made the perfect amount – so, this involves a tiny bit of common sense and your own decision-making skills.
Anyway, here's the recipe, it's a banger: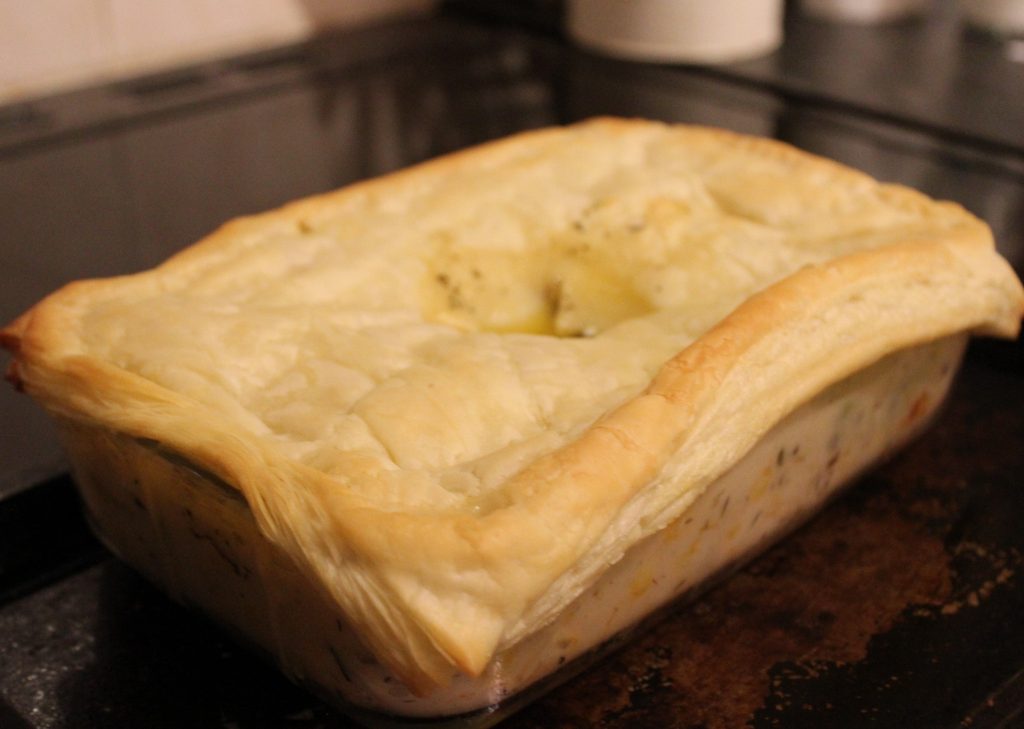 MAKES: two portions
TIME: 1 hour

INGREDIENTS
1 leek
20g butter (plus extra for glazing)
Salt and pepper
Approx. 180g chicken (or your favourite alternative)
50g frozen sweetcorn
Sprig of fresh thyme (or ½ tsp dried thyme)
300ml veggie or chicken stock
1tsp cornflour
1 heaped tbsp cream cheese
Approx. 150g puff pastry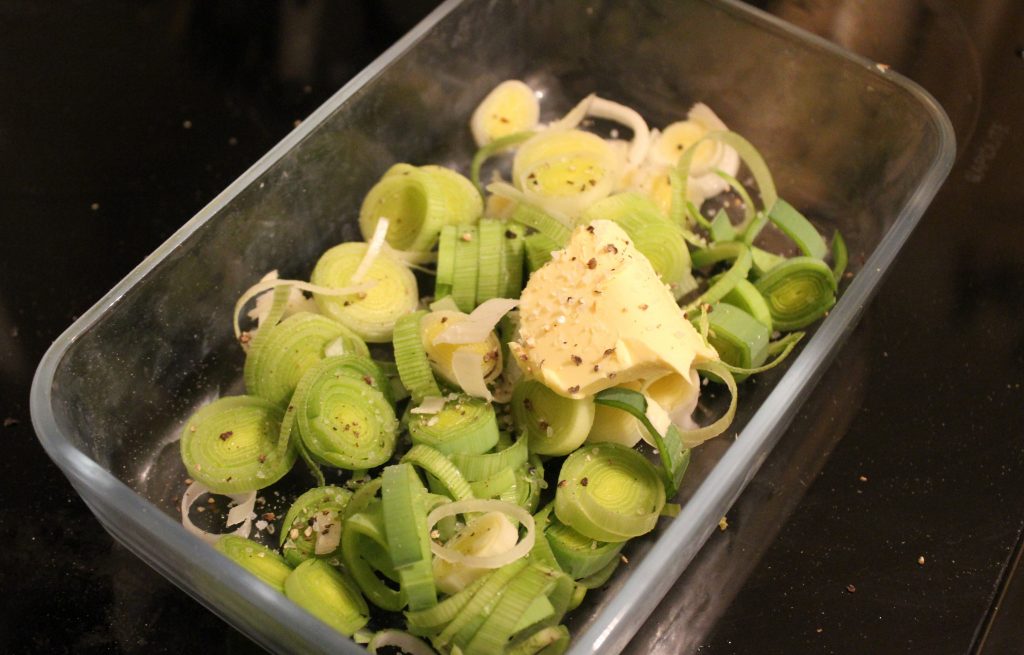 METHOD
Preheat oven to 180C.
Slice leeks into thin rings and place in a pie dish with the butter,salt and pepper. Cook for 20 minutes so the leeks soften.
Add the chicken, cut into chunks, briefly mix together, then cook for another 15 minutes.
While this is baking, roll out your pastry to the size of your pie dish.
Make up your stock and mix in the cornflour until smooth.
Add the stock, sweetcorn, thyme and cream cheese to the pie dish. Mix until its well combined, then top with the pastry.
Use a fork to secure the pastry to the sides of the dish and cut a cross in the middle to allow the steam to escape while baking.
Brush with a little melted butter, then bake for a final 20 minutes until golden.
This makes a great meal on its own, in my opinion, but feel free to add it to other vegetables and mash for an excellent dinner!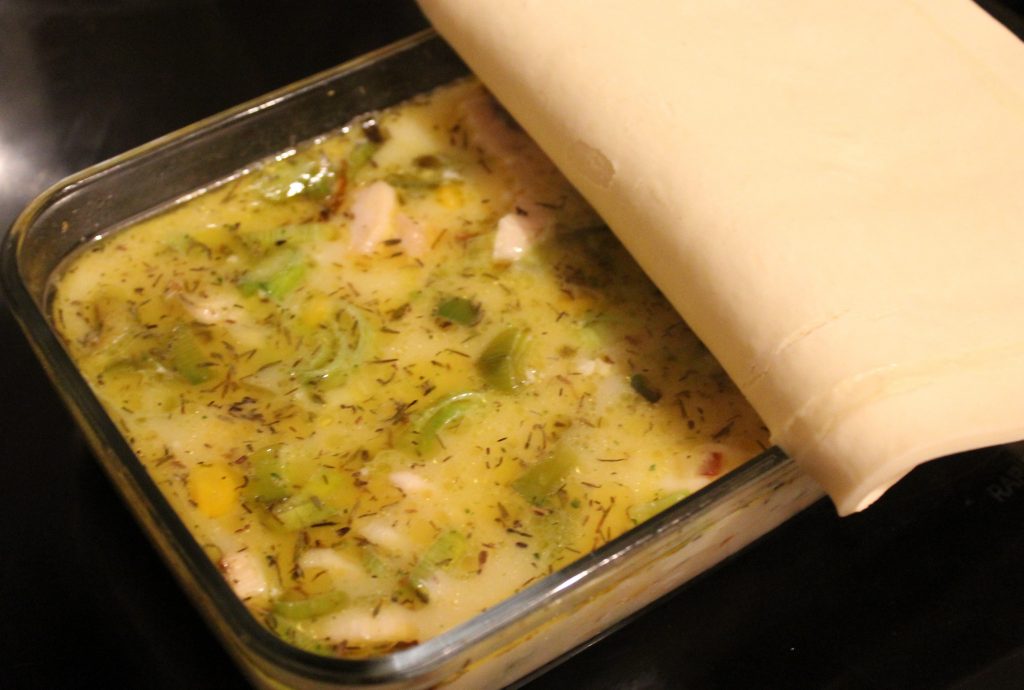 Click here to order your own veg box, and let us know what you've been making with your fresh produce!

By Bethany Climpson, Sustainability Engagement Assistant