On April the 27th, the earth oven was dry enough to be filled with wood and lit for the first time, an exciting day for everyone involved. Hard work and determination of our lovely volunteers went into building the oven, and we were all hoping that no cracks would appear and that the first Bring and Bake would go smoothly, which it did!
While the fire roared away inside the oven, and much of the campus smelt comfortingly of wood smoke, dough for three small loaves was prepared in the Student Green Office kitchen. The ashes and wood were then raked out when it was sufficiently hot, and the oven was ready! A definite buzz was generated around the oven, with many passers-by staying a while for a chat and many more sticking around for the (admittedly, slightly undercooked) bread to be ready. Others bought part-baked rolls to bake for lunch!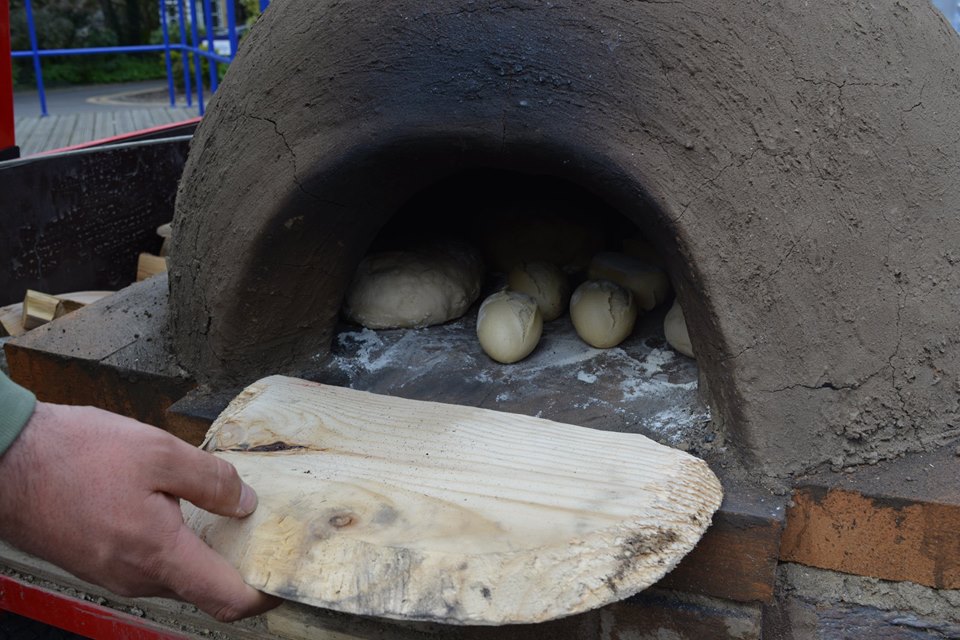 Overall, the first firing was an exciting and successful day, and left many hungry for more! An extra layer of clay will be added to insulate the oven to make sure the bread is much crustier next time! After learning lots from the first firing, we will be re-lighting the oven in Johnson Garden on the 19th of May, and we hope to see lots of people bringing pizzas, bread dough and anything else they would like to bake in the oven, be it homemade or shop-bought!