Being a University student opens up a lot of opportunities, not only in your studies but also gives you a deeper ability to explore your interests and meet new friends. At CCCU, the Student union is home to so many societies, there is bound to be one that screams out to you, if not, why not start one?
In this blog post, we spoke to Beth, the president of development, from the SU. We asked her about what life is like being part of a society.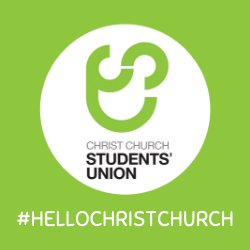 Hi Beth! First of all, What to expect from joining a society?
By joining a society or sports team, you are getting involved in a community of students who share similar interests. As well as getting involved in meetings, training and events, the groups also act as a support network, and a way to have a social outlet whilst at university. Many students say how much joining a society has changed their university experience, and made them feel so much more settled and meet people they never would have got the chance to before.
So what would someone need to know about before joining a society?
There really is something for everyone, and if you are unsure you can always get in touch with the societies directly through our website. If there isn't a society you would like to join, you can always start your own! Email beth (at) ccsu.co.uk to find out more! Once a member of a society, there is also the opportunity to run in elections to become a committee member.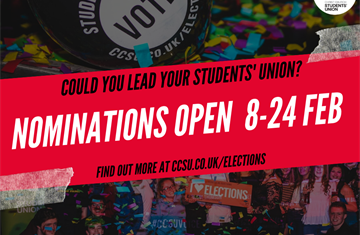 And finally can you give us an example of some of the societies that are on offer?
We have some many societies and sports teams to choose from- over 60 in fact! We have academic societies, such as Science, Midwifery and Engineering and Design Technology. We also have interest based ones, including Musical Theatre, Black Films Society and Drama Society. We also have lots of sports teams to choose from!
Thank you so much to Beth for joining us in this post, for more information about societies and what the SU do, visit the CCSU website and get stuck in!
by Amy Bayliss-Fox, SGO Projects Officer #livingwell in conversation with Beth Elwood, SU President of Development 2020/21