Back in December, our SGO Project Officer for BAME Projects, Kumba, held an International Recipe fest over Teams with the aim of compiling and sharing different recipes from all over the world. Now, our SGO Project Officer Mirka has had a go at cooking up a recipe from the Recipe Fest: Grilled Yassa!
Mirka approached this recipe as a student and found that it is super flexible and really tasty! She doesn't really have much experience in cooking, and only very basic equipment, but that really is a testament to how easy but effective this recipe is!
Grilled Yassa is a recipe that comes from Senegal and Gambia and is super easy to make yet really delicious. To find out how to make this delicious dish read on!
Ingredients
Any white fish
4 onions
2 lemon
3 tbsp of Dijon mustard but any will do
2 garlic cloves
3 cups of broken basmati rice
1 tsp Salt
Mixed Peppers
2 scotch bonnets
2 Maggie stock cubes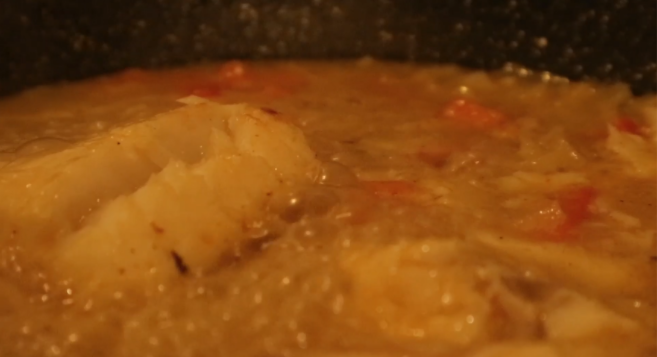 Method
First you need to put all the ingredients except the fish and rice in a large bowl and mix.
Season the fish with some salt then add to the marinade above. Make sure the fish is all covered up with the marinade.
Leave the fish to marinate for about an hour.
After an hour, take the fish out and scrape off any bits from the marinade.
Heat about 2 tablespoons of oil in a deep pan.
Brown the fish fillets on both sides about (3 minutes each side) and set aside.
In the same pan (with the brown bits) add just the onions from the marinade without the liquid and fry/sauté for about 5 minutes.
Add the rest of the juices from the marinade and about 100ml water, cover the pan and leave the onions to cook for about 10-15 minutes. You need the onions to still have a little bite and not completely soft.
Add some salt seasoning if necessary, then add the fish back to cook through.
Serve with cooked rice.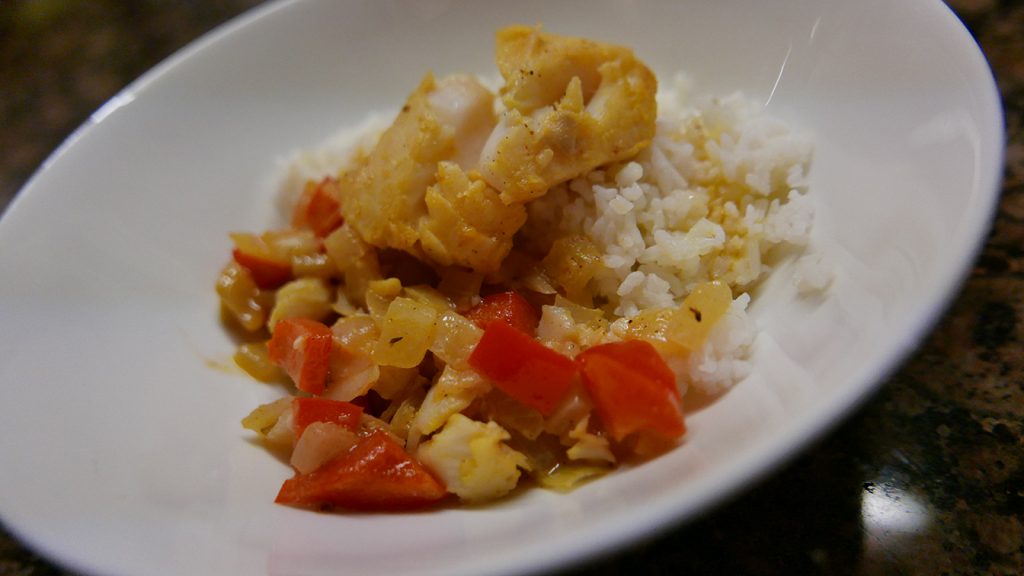 Want to see it in action? Why not watch the video over on our facebook page of Mirka cooking up this recipe!
Why not give it a go at home, and share your photos with us on Facebook, Instagram (tag us as @cccusustainability), or Twitter (@cccuscn). We would love to see them and share them!
Thank you to those who shared the recipe with us, it was delicious!
by Amy Bayliss-Fox, SGO Project Officer #livingwell