A simulated patient or (SP) is a sample patient who acts as a real patient in order to simulate a set of symptoms or problems within a working scenario.
Simulated patients are regularly used in education and for evaluation of health care professionals. The simulated patient can also contribute to the development of healthcare protocols by providing feedback on scenarios especially in cases when they are experienced living experts.
We have successfully run two SP training days within the Human Factors and Regional Simulation Project led by Andy Buttery in 2021 and now have two cohorts of simulated patients who act out scenarios across the region.
Most recently we have supported Health Education England in filming with two simulated patients at our Verena Holmes building at Canterbury as well as providing simulated patients for our Simulation for Mental Health Training Days run in Folkestone, Canterbury and Medway.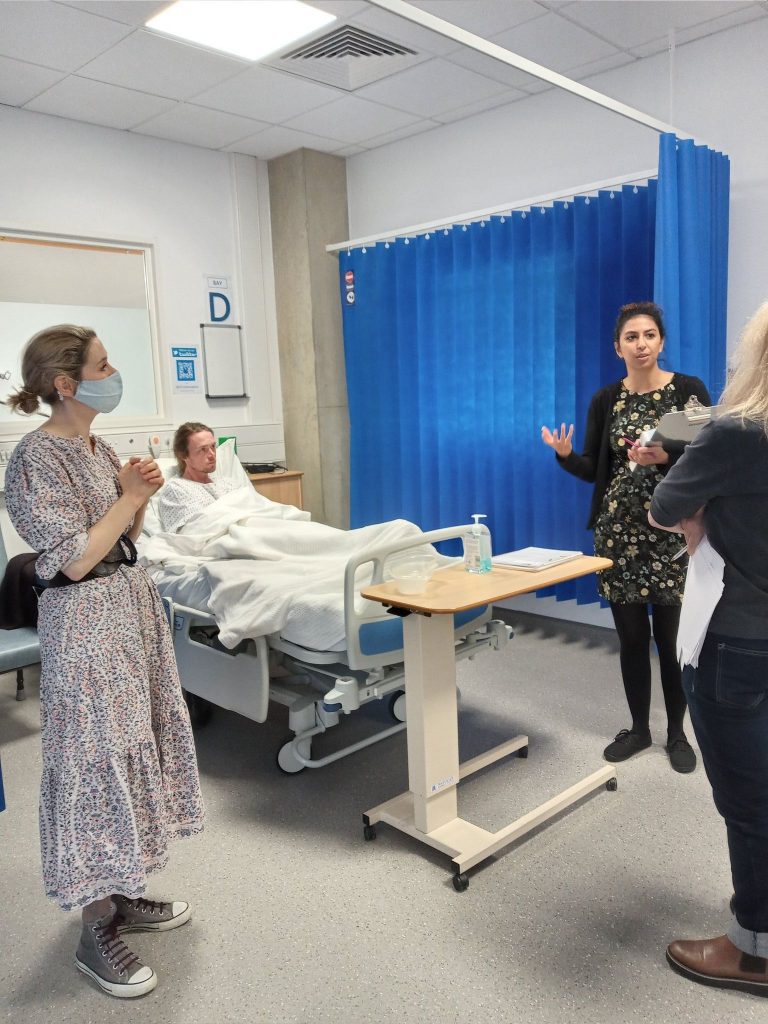 If you are interested in hiring simulated patients for your professional training days, please contact Sarah at ksssim@canterbury.ac.uk to discuss your requirements.
If you are interested in becoming a simulated patient, we will be holding another training day on the 14th April 2022 at the Medway campus. Please contact Sarah using the above email address.