Dr Natalia Slobodian has recently returned from COP27 and offers her reflections on the events.
COP27 (November 7-18 in Sharm-el-Shaikh, Egypt) brought together world leaders, governments, civil society, international organizations and businesses from more than 130 countries to agree how to jointly address climate change and its impact.
The three key headlines of COP27 are "climate reparation", "justice" and "Africa". These have already been transferred into specific topics:
Climate change vs energy security and energy justice as a result of the Russian unprovoked aggression against Ukraine;
Climate finance and reparations for vulnerable countries
The African green transition. Africa as a host continent of the COP is currently looking for new partners to address this critical issue
In 2022, Ukraine was represented for the first time at the COP with its own pavilion with thematic events. Indeed, the war in Ukraine is a reason to act faster to tackle climate change, as UK Prime Minister Rishi Sunak stated during the COP27. The Ukrainian president Volodymyr Zelenskyy, referring to global community, stressed that a fast-heating world "cannot afford a single gunshot", maintaining that Russia's invasion threatened international efforts to tackle global warming. President Zelenskyy used his address to leaders at the COP27 to call for the creation of a Global platform for assessing environmental damage from war as well as to implement the mechanism of accountability and recovery of damage. The global platform would focus to become a place for international experts to develop unified approaches to determining damage to the environment and climate as a result of armed conflicts. It would also focus on establishing just climate reparations from state-aggressors.
More than 2,400 environmental crimes by Russia were registered in Ukraine including intended and targeted destruction of energy and critical infrastructure, as well as enlarged protected areas and lands, burning of forests etc. Russian aggression caused at least 33 million tons of CO2 emissions from the missile attack on Ukraine during the last 8 months which is equivalent to half of the year's emissions of Ireland due to economic activity. And more pollution is expected as a result of massive bombing of energy and gas supply infrastructure in November.
It is clear that there can be no effective climate policy without peace and the Global platform may become one more effective tool of forging peace.
The issues of climate reparation, in the form of establishing a Losses and Damages Fund and a just green transition for Africa were key topics in the Climate summit's agenda. 58 developing states, united in a Climate Vulnerable Forum, have put the issue of wealthy nations paying $100 billion annually on the COP27 agenda. They are now pushing for the establishment of a dedicated fund to address the issue.
For the USA, EU and UK, however, the development of such a fund is not the priority. They prefer to focus on their bilateral communication and specific target-oriented projects with developing countries, e.g., methane projects for the U.S., maritime hubs and biodiversity for the UK, and hydrogen projects for the EU.
For China, climate negotiations are the next tract of the current anti-Western agenda. China sent a large government delegation of more than 50 people to the COP27. A significant part of their work was strengthening diplomatic relations with African countries striving to unite around climate finance issues. It is clear that this would strengthen China's role in a region, especially given the grievances as a result of the Western colonial past.
These global climate diplomacy results will be the spotlight after two weeks of negotiations. On the formal agenda is money, influence and justice. Skyrocketing fossil fuel prices and Russian tanks at the borders are forcing politicians to make choices that seemed impossible previously. Currently, it is obvious that the Russian war against Ukraine will only push the world to dramatic energy transitions and restructuring of their key strategic partnerships.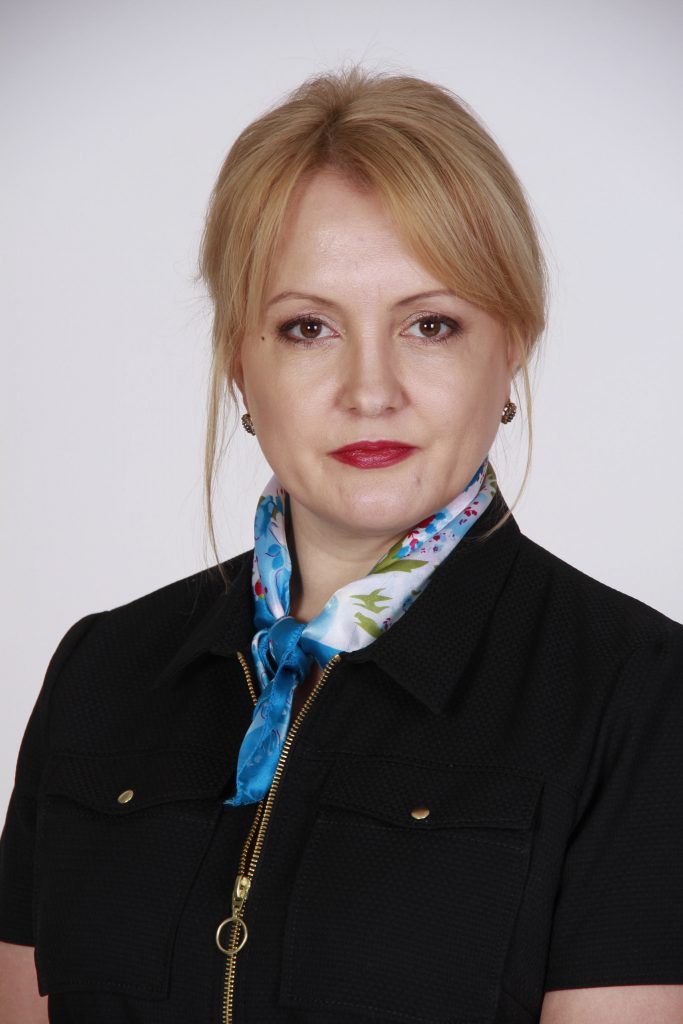 Dr Natalia Slobodian joined the Politics and IR team as a researcher in October 2022. Previously Natalia was Head of Department Climate Change at energy company DTEK and head of Corporate think tank SE NPC Ukrenergo. She has more than 10-years' experience as senior researcher and lecturer at Taras Shevchenko Kyiv National University. Dr Slobodian is a Habilitated Doctor of Human Sciences and has authored a number of publications including "The United States and Russian Federation in the Persian Gulf: Allies or Competitors", "Russia's Energy Policy as an Instrument of Influence in Europe"and "Energy Diplomacy: Action Plan"
Cover Photo by Matthew TenBruggencate on Unsplash