Third Year Politics student Bláthnáit Robinson explores the question of representation for citizens living in the Speaker's constituency.
Currently in the UK's 'mature democracy', over 76,000 people have no meaningful vote in general elections; but how can this be the case? This is the unfortunate reality for those living in the constituency of the Speaker for the House of Commons, where reform is vital.
Who is the Speaker, and what do they do?
You might not know that those running to be elected as Speaker must already be an MP. Using a secret ballot system, MPs from the chamber choose from a list of candidates whom they would like to elect as Speaker, and whoever receives over 50% of the vote wins. Seems democratic so far, right?
Following this, the new Speaker must renounce their party affiliation to remain impartial as the highest authority in the Commons. Their role is to chair debates in the chamber, calling on different MPs to speak and as most of us know, maintain the 'order' and rules of the House. To uphold impartiality, they can no longer vote in Parliament unless breaking a tied vote; it's no surprise that their constituents feel their representation on most issues has been stripped away and needs reforming.
Given that MPs are elected on the mandate of representing their constituency in the Commons, it would appear the Speaker is in fact incapable of doing so, despite still dealing with their constituent's problems as any other MP does. And yet, every general election they stand for their seat again in their constituency, unopposed by members of mainstream political parties as part of a long-standing convention. This means that they will likely hold their seat as Speaker until they resign, as with MP John Bercow for Buckingham who was Speaker for a decade, who was replaced by Sir Lindsay Hoyle in 2019.
As you can imagine, such procedures don't sit well with a Speaker's constituency, leaving them feeling disenfranchised and unrepresented. A year after the Brexit referendum, people wanted a voice in the Commons more than ever, seeing this disenfranchised sentiment peak around the 2017 snap general election.
However, this wasn't a new issue – Phil Harriss started the 'Give us a voice, not a speaker!' campaign over 6 years ago, picking up significantly more signatures in anticipation of the 2017 election following Brexit.
How does a Speaker's seat impact voting behaviour?
In 2017, Buckingham had a voting population of 79,615 resulting in a 66% turnout, with Bercow receiving 25,725 of those votes against the only other two parties standing, the Greens and UKIP, leaving out the would-be supporters of the three mainstream parties.
The spoiling of ballots in Buckingham that same year indicated how alienated the constituency was. With no other means of protesting these unfair electoral processes, the defacing of a ballot paper stood as an act of rejection of the status quo around the Speaker's seat. Notably, only 114 or 0.2% of ballots are spoiled across most constituencies on average, yet Buckingham saw a sharp contrast with 3.6%, amounting to 1,967 invalid ballots.
Following Bercow's standing down ahead of the 2019 election, Buckingham's turnout increased by 10.2%, and returned a Conservative MP after 10 years of Bercow's independent reign as Speaker, seeing Phil Harriss' campaign come to a close.
Now that regular representation has been returned to Buckingham, the same issue is merely reproduced in the Chorley seat of the new Speaker, Sir Lindsay Hoyle.
Chorley's residents aren't keeping quiet about their struggle akin to Buckingham's experience either, starting their own petition to reform the undemocratic procedures around the election of Speakers to ensure fair representation.
With an electorate of 76,404, Hoyle has held his Labour seat since 1997. The turnout in Chorley for 2017's general election was 72.8%, Hoyle receiving a 55% majority with 30,745 votes – comparing this to 2019's election following Hoyle's rise to Speaker, turnout decreased to 52.8%, Hoyle receiving 26,831 votes. 2019 saw 1,303 of the total 41,173 votes cast spoilt, considerably surpassing the 0.2% average, suggesting that when their MP is Speaker, people are less likely to vote and more likely to spoil their ballots.
What can be done?
The conventions surrounding the Speaker's seat, wherein the uncontested candidate choice is vastly limited and their MP has no vote in Parliamentary debates, are unfair and alienating for their disenfranchised constituents; reforms must be implemented.
Sam Keate's suggestion of by-elections holds the most water, arguing that upon being elected as Speaker, they resign as MP so that the constituency could hold a by-election in a few months' time. Parties would have no reason not to contest the seat, allowing time for candidates to campaign and giving the constituency a fair choice of an MP in the Commons who can vote and debate in their favour without compromising impartiality, something the Speaker is unable to do.
In addition, a secret ballot vote should be held in the Commons after an agreed number of years to either re-elect or replace the current Speaker, ideally avoiding any general election cycles. There may be concerns that a Speaker lacks accountability without a constituency, so extra measures need to be agreed to ensure their behaviour remains impartial and upholds the rules of the House.
There is no reason why thousands of people should still go without complete representation – reform is the answer.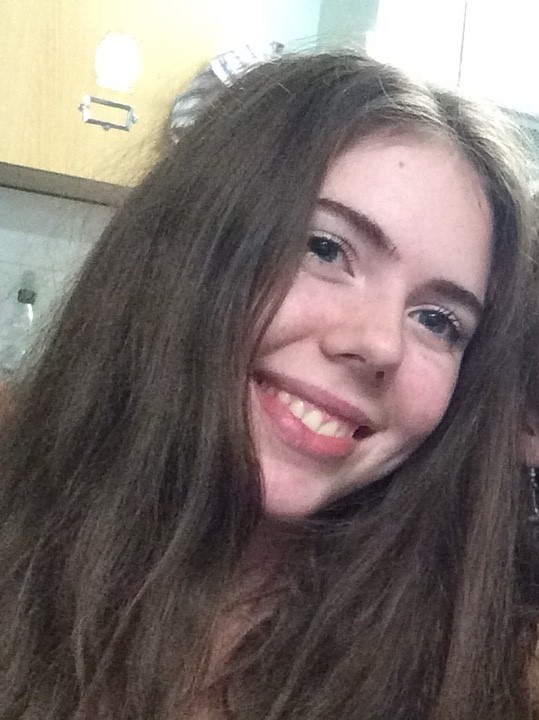 Bláthnáit Robinson is a third year BSc Politics student at Canterbury Christ Church University.
This blog was submitted as part of the assessment for Parliamentary Studies on 20 November 2020.
Parliamentary Studies is a third year module taught by Dr Paul Anderson. The module is designed to give students an insider perspective to the workings of Parliament and focuses on topics such as diversity and representation, the devolved legislatures, and the impacts of events such as Brexit and Covid on parliamentary processes. This year's guest speakers have included Mark D'Arcy, the BBC's Parliament correspondent, and former leader of the Scottish Labour Party, Kezia Dugdale.
Image: "Sir Lindsay Hoyle MP, Speaker of the House of Commons" by UK Parliament is licensed under CC BY-NC 2.0