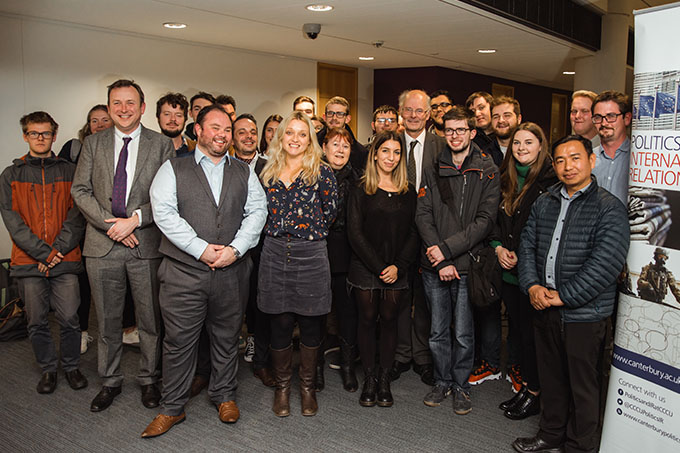 One of the highlights of semester one was the visit of Professor Sir John Curtice to our Level 6 Parliamentary Studies module. As Professor of Politics at the University of Strathclyde and Senior Research Fellow at the National Centre for Social Research, he is widely regarded as the country's best known polling expert.
Ahead of a public lecture as part of the Vice Chancellor Series, Professor Curtice took part in a Q and A session with our politics staff and Parliamentary Studies students. He covered a wide range of topics including the 2019 general election, Brexit, Scottish independence and the reliability of polls. On the day (12 November 2019), Professor Curtice declared the election too close to call. Nevertheless, his predictions that the Conservatives would win, Corbyn would go, the Brexit Party would fail to gain a seat and the SNP would secure a large number of seats in Scotland, all proved correct despite the volatile voting patterns of the British public.
Students relished the opportunity to engage with Professor Curtice, and we'd like to thank him once again for his generosity with his time and expertise.