CCCU Politics Staff lead discussions on federalism in Myanmar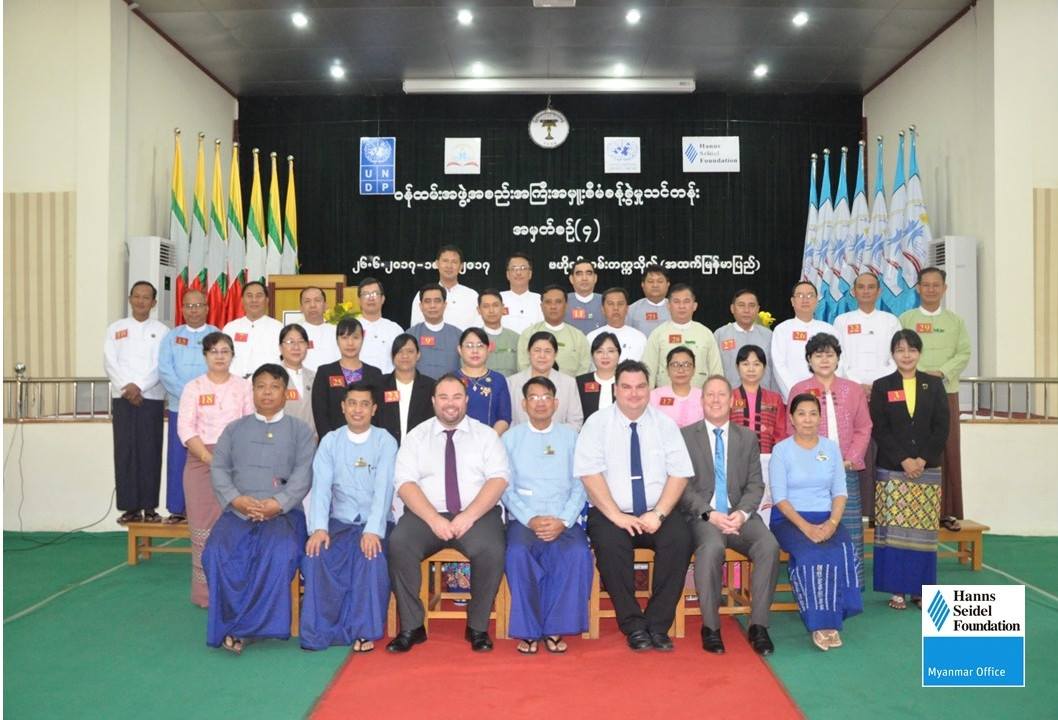 Dr Soeren Keil, Reader in Politics and IR, and PhD Candidate Paul Anderson have recently spent just over two weeks in Myanmar leading discussions on debates on federalism. Working with a number of international organisations, including the Hanns Seidel Foundation and Democracy Reporting International, as well as a number of local organisations, Paul and Soeren, alongside other international experts, led and facilitated a number of discussions on the multifaceted topic of federalism, a key pillar of Myanmar's peace process.
In the first week, Paul and Soeren spent five days with the Union Civil Service Board, working on the topic 'Federalism and Decentralisation'. This course, part of the Civil Service's wider training programme for executive civil servants, introduced the participants to the topic of federalism and decentralisation, as well as more detailed and Myanmar context specific discussions. Senior Civil servants learned about a variety of aspects of federal political systems and participated in a number of presentations which applied this theoretical knowledge to the case of Myanmar.
The second and third workshops, held in Taunggyi, Shan State, and Yangon, continued debates on federalism, but this time included MPs, members of the ethnic armed organisations, civil society actors and political party activists. Joined by other international experts, these discussions focused on a number of key topics in Myanmar, such as 'self-determination and secession', 'constitutional amendment procedures' and 'dispute resolution mechanisms'.
Despite having debated federalism for over two weeks, the federalism fun continues. On Sunday 13 August, CCCU's politics summer school 'Federalism, Multinationalism and the Future of Europe' will kick off, with the participation of a number of students from a range of countries including France, Germany, Myanmar, Nepal, the USA and the UK. The summer school, now in its fifth edition at CCCU, will feature lectures from a range of international scholars covering both theoretical and empirical topics, as well as a field trip to the Houses of Parliament. On the same day (13 August), Dr Soeren Keil will speak in the Myanmar Parliament as part of a wider expert consultation on Myanmar's transition process. This event is organised by the government of Myanmar and Soeren has been requested an international expert on federalism.