Politics research interns present their work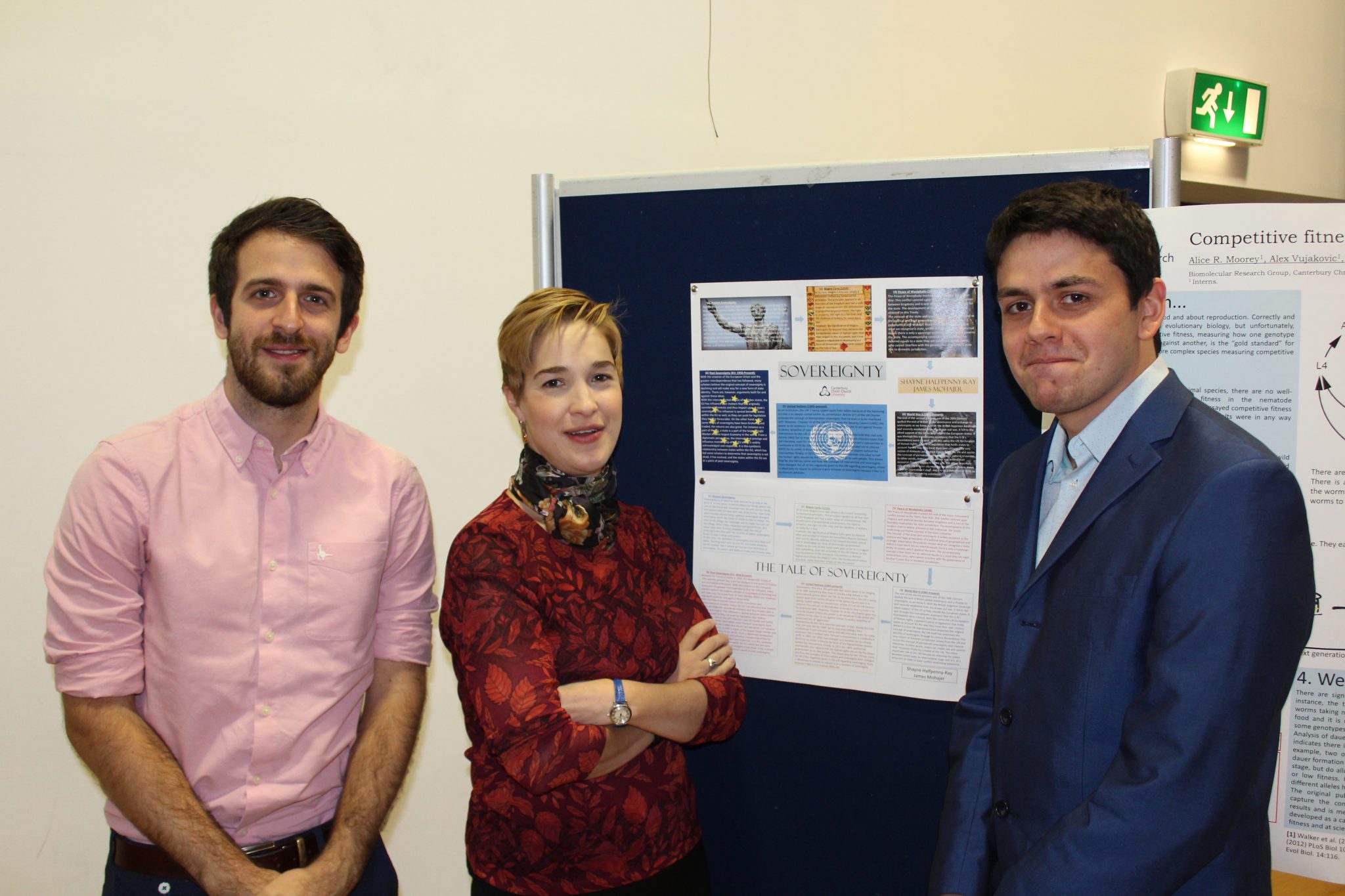 Last 30 September, Dr Amelia Hadfield, along with her interns James Mohajer and Shayne Halfpenny-Ray, presented the findings of the summer 2015 research project, funded by the Research & Enterprise Development Centre (RED), at the university-wide research internship poster session in Augustine Hall.
Each intern and supervisor briefly presented the work undertaken during May-August, and the range of topics was truly breath-taking. "I wanted James and Shayne to undertake a truly challenging project, that of investigating the historical development, classic and current application and myriad interpretations of this seemingly cardinal principle, and to do it in a way that flagged up both the interdisciplinary nature of the concept, and its increasingly variable forms", said Dr Hadfield.
James and Shayne each chose different historical time periods, and specific themes (e.g. political, legal, economic, cultural), interrogating as many different aspects from both primary and secondary documents.
Also under the same RED scheme, Dr Andre Barrinha had the opportunity to work with Bronwen Edwards in the preparation of the second edition of International Relations: Then and Now, a volume that discusses the history and theories that define IR as a discipline. According to Dr Barrinha, 'the idea was for Bronwen to have the opportunity to explore the range of theories and approaches in IR, while developing her research and editing skills. Her contribution was fundamental for the success of this project'.
Both projects will be published with leading British publishers in the next 12 months, offering engaging and comprehensive analysis of some of the key topics and issues affecting contemporary IR.