Visiting the Cathedral Library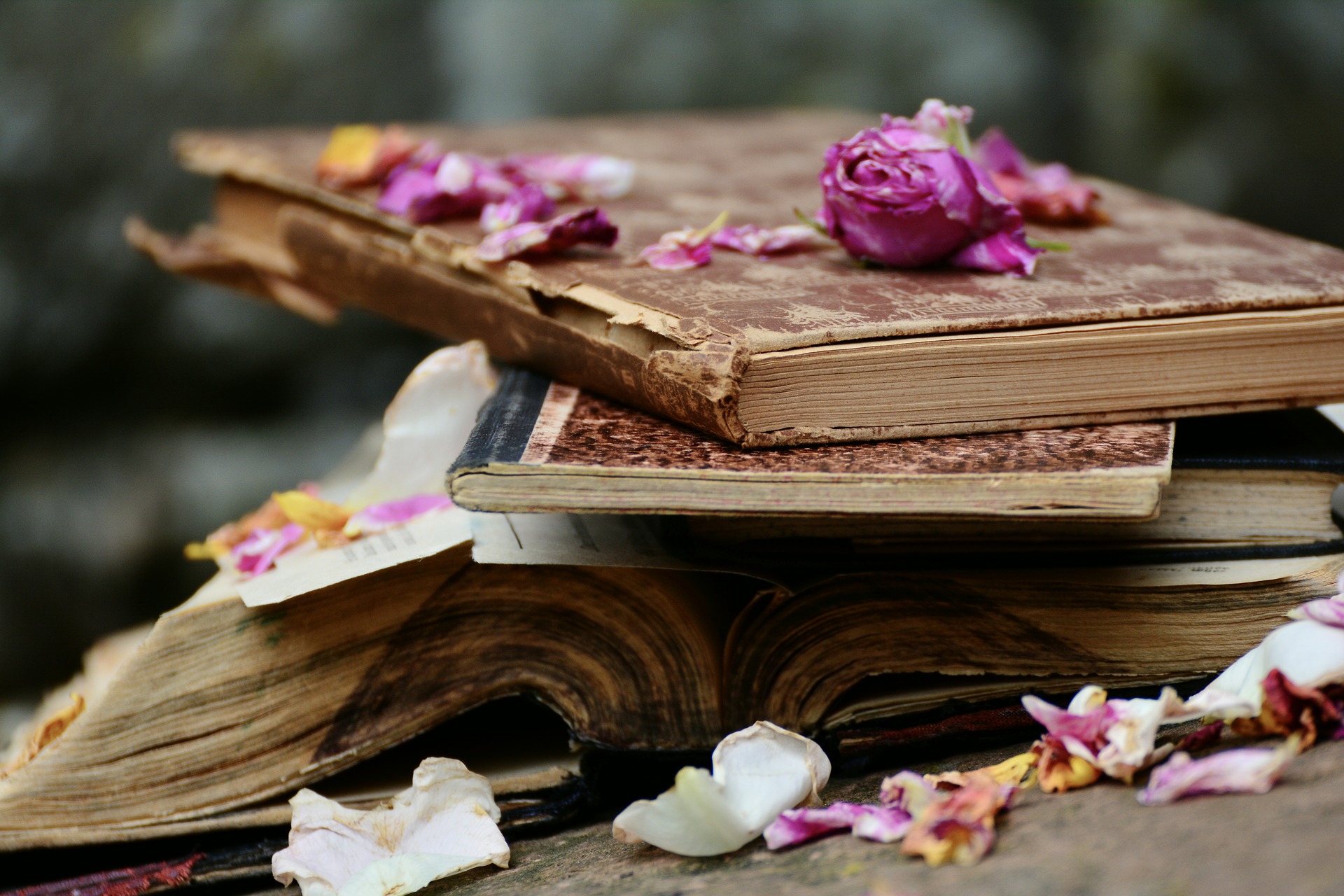 When Fawn Todd, Canterbury Cathedral Librarian invited CCCU library staff to visit the Cathedral Library we jumped at the chance. Read Fawn, Jack, Jodie and Michelle's story here.
Fawn's story
Fawn Todd is the Canterbury Cathedral Librarian.
I've been looking forward to this visit for quite a while, so I was thrilled to be able to welcome Michelle, Jodie, and Jack. The visit was arranged with the intent of getting to know some of our colleagues in partner libraries and to showcase some of the wide-ranging material we have available. The more people who know about our treasures, and that they can come and access and enjoy them, the better! The weather was very typically British that Monday, so we started out with a sit down and a cuppa so we could all to get to know each other and what we all do in our roles a little better before adventuring on to show them the display set up in our gorgeous historic library.
I'd set up the display that morning and started with some detective work to pin down general themes from the range of wonderful courses the university offers. I was aiming to match items in our collections which would give a flavour of the sorts of things we could offer to those studying and teaching… choosing from 50,000 books and 2km of archival records was a real challenge! Happily I had my colleague Alison's help when selecting items from the Archives.
We started out the display with two medieval gems: a document recording a sale of land (with an anti-forgery device), and a fragment of music with a decorative face added in. These were selected as our medieval archive is on the UNESCO UK Memory of the World Register (in other words, it's an INCREDIBLE resource to have!), and we have music and legal documents from the Middle Ages up to the present day.
A little known resource in our collections are the historic scientific works, and it was a challenge to only pick four for this theme! I settled on a 17th century book describing how to put together opulent firework displays (complete with the chemical and mathematical formulas and gorgeous illustrations), and a 1636 pamphlet on the prevention and cure of the plague – our medical texts are some of my favourite things! I also pulled out a first edition of Newton's Philosophiae naturalis principia mathematica for the Maths and Physics buffs, and an 18th century book of astronomy lectures by the excellent Margaret Bryan, who was of the firm conviction that women should also receive a scientific education.
I also wanted to show some other highlights of the vast variety of treasures we hold, so the display also included, amongst others, an illustrated Victorian newspaper reporting on Prince Albert's funeral and letters from a WWI soldier serving in the trenches. Sadly, poor old Shakespeare and a several others wouldn't fit into the display, but then again I've got to save a few surprises for future visitors!
---
Jack's story
Jack Ottaway, a second year BA (Hon) Primary Education student, joined the visit as part of his Alternative Learning Placement with the Student Learning Development and Research Support team. Here is his account:
On the afternoon of Monday 13th January, I visited Canterbury Cathedral Library as part of my educational placement. I had no idea what we would see there and was quite excited to find out what it was all about. The cathedral precincts felt really peaceful. I hadn't been there since my first year. When we arrived, we had to ring the bell to the library. I was very intrigued about what would be inside.
Once introduced to the staff, who were really nice and welcoming, we walked through the archives where there was a vast range of books related to kings and queens and more; then on, through different doors and Medieval and Victorian parts of the building, arriving at the Library. The room was bright, with shelves going all the way to the back of the room filled with history and colour. In the middle, were glass cases with open books which were picked out especially for us to view and look at.
There was a range of material from little bits of paper dated back to 1013 all the way to the Second World War. The most interesting item, in my opinion, was the book written by Isaac Newton, which explains some mathematics which only a genius would be able to understand. Not only were the images confusing but it was written in a language which I think was Latin or something similar which I couldn't understand.
Overall this learning experience was amazing, as it shows that learning can be brought to life through the use of libraries and archives. If anyone has the opportunity to go, I would take it and make good use of it.
---
Jodie's story
Jodie Calleja is a Student Learning Developer teaching academic writing and referencing for students in the health faculty. She was curious to find out what the cathedral library had to offer.
I did not know what to expect visiting the Canterbury Cathedral library and archives, but I was amazed by the tour. The staff were all very welcoming and friendly, with a great enthusiasm for their work and engaging the public with the Cathedral Library. The tour was very informative and I appreciated the personalized collection presented, with books and extracts focusing on education and the local area. I was so amazed to see a first edition Isaac Newton – I just had to tell my family, who are now planning a visit themselves. I'd highly recommend visiting the archives and sharing this opportunity with students.
---
Michelle's story
Michelle Crowther is the Learning and Research Librarian for Humanities, Languages and Health. Here is her story:
I first met Fawn when she came to visit Augustine House to learn more about what university librarians do. She spent a morning with me in the classroom ably assisting me as I taught database searching. I was delighted when she suggested that we come to the Cathedral to find out more about her work. Who doesn't love a good nosey at old books in such a wonderful setting?
It wasn't my first time to the Cathedral Library, but I am always impressed by the variety of books and documents held within. No two visits are the same. Fawn brimmed with enthusiasm for the items she had selected and told their stories in a very engaging way. She is the perfect ambassador for the Cathedral Library. I could happily have spent the rest of the day gazing at the shelves.
I was wearing all my hats that day (Humanities, Languages and Health) and looking for curriculum links. There are some wonderful books about herbs and medicine, as well as records of the VAD (Voluntary Aid Detachment) hospital in Canterbury during the First World War. I also saw General Gordon's last journal, some pretty enormous Bibles and some fantastic documents using the long 'S' (the one which looks a bit like an 'f'). It really is worth getting in touch with Fawn to arrange a bespoke visit for your class. It's a stone throw from the university and such a fantastic resource.
Thank you to Fawn and the wonderful cathedral archives and library team. We can't wait to visit again!
---
Get in touch
If you're interested in arranging a seminar or tour, or in coming to the Cathedral Library and Archives as a researcher, Fawn would be delighted to welcome you! Further details are on the website at https://www.canterbury-cathedral.org/heritage/archives-library/visits/. Or if you have any questions feel free to email archives@canterbury-cathedral.org