The mystery of Anna Charlier's piano music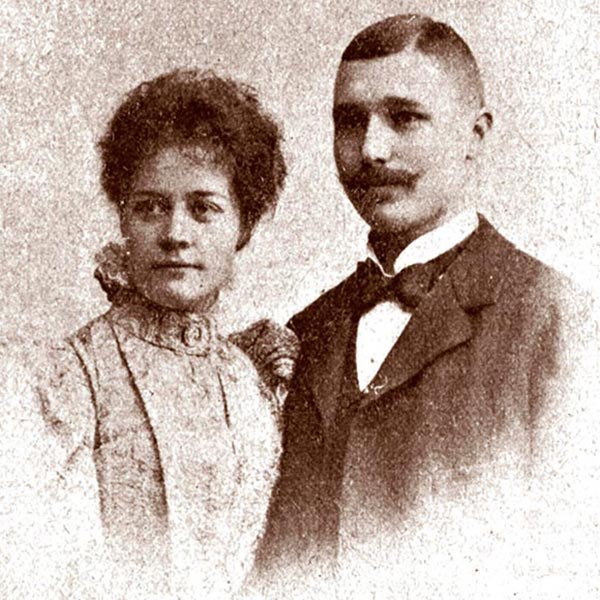 I found three of Anna Charlier's music scores a few years ago, when I was doing some re-cataloguing of stock.
But, you may well ask, who is Anna Charlier and why do we have some of her piano scores? 
Anna Charlier was most famous for being the fiancee of Nils Strindberg, a Swedish photographer who was part of an ill-fated hot-air balloon expedition to try to reach the North Pole in 1897. According to Wikipedia (which I know isn't always the best source, but it has the most information about Anna I could find at the time) Anna played the piano and Nils played the violin. After Nils and his colleagues were presumed dead (although the remains of the expedition weren't discovered until 1930) Anna emigrated to America, and, despite the fact that she never got over Nils' death, married a Mr Gilbert Hawtrey. They moved to England in 1914.
The music scores I've found (so far) in our collection show both her maiden and married names:
The scores themselves have a certain poignancy, as it seems that music was a part of her relationship with Nils, and perhaps they even used these books if they ever played their instruments together.
There's been a resurgence of interest in Anna and her story recently, with a play performed in this year's Edinburgh Festival, and a new novel recently published in France. I've been researching Anna's life, and the ill-fated expedition, on and off since I found her scores in 2013. I still haven't found out how they ended up in our library. The mystery continues… If you have any interest in Anna and/or Andree's expedition I would love to hear from you – please contact me via the library or leave a comment below.
Claire Choong, Learning & Research Librarian (Research Lead)