Kanopy (https://www.kanopy.com/) is a streaming service that allows the Library to bring to you a range of diverse and thoughtful entertainment. There are no fees and no adverts to interrupt your viewing pleasure. All you need to get started is to sign up with your name, University email address and computing username and password. You're not restricted to watching Kanopy in an internet browser; there is an app available for a whole host of devices including iPhone, iPad, Apple TV, Android, Android TV, Chromecast, Roku, Fire TV and Fire Tablet.
If you need any help getting started with Kanopy check out our guide.
But did you know Kanopy has a wealth of Great Courses that can help support your wellbeing? Let's take a look…

Mindfulness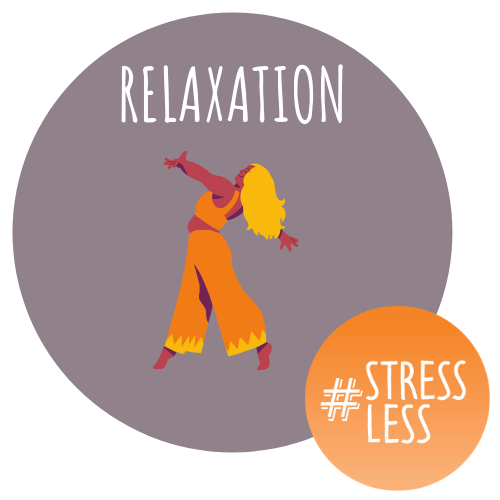 Mindfulness is a great way to reduce anxiety and increase focus. But what is it? How does it work? And how can you practice it? That's where Kanopy acts as a great introduction.
Masters of Mindfulness is a series of 22 lessons featuring renowned specialists who share their own personal experiences and their latest research. You will be guided through several mindfulness exercises, helping you understand how the techniques work and how to experience the benefits.

https://canterburyuk.kanopy.com/video/masters-mindfulness-transforming-your-mind-a.
Practicing Mindfulness: An Introduction to Meditation will help you gain a clear understanding of the essence of meditation and how best to practice it. It features 24 lessons filled with guided exercises, principles and techniques, and more.
https://canterburyuk.kanopy.com/video/practicing-mindfulness-introduction-meditation.
Dealing with Stress
Kanopy has courses that can help you both understand and deal with stress.
Stress and your body – "Feeling stressed? You're not alone. Stress is a fact of life. And the key to changing how stress affects you is a thorough knowledge of how it works–which you'll find in the 24 fascinating lessons of Stress and Your Body, taught by one of the world's foremost researchers on stress and neurobiology."
https://canterburyuk.kanopy.com/video/stess-and-your-body
Make stress work for you – "Discover how to finally manage and minimize the stress in your life with these inspiring lectures. Packed with scientifically-backed behaviour modifications and cognitive exercises, popular Great Courses instructor Dr. Kimberlee Bethany Bonura's course helps you build a personal stress management toolkit so you can better manage your stress response."
https://canterburyuk.kanopy.com/video/how-make-stress-work-you
Resilience and mental energy
From building your resilience to tapping into hidden wells of energy, Kanopy has courses that can help with your overall wellbeing and outlook.
Building your resilience: finding meaning in adversity "…Research shows we thrive when we embrace problems, confident that we're resilient enough to work through them. In "Building Your Resilience: Finding Meaning in Adversity," you'll learn how to create greater resilience. Whether you're a trauma survivor or someone who is simply reaching for a more fulfilling and joyful life, your life will be enriched when you proactively increase your resilience."
https://canterburyuk.kanopy.com/video/building-your-resilience-finding-meaning-adv
How to boost your physical and mental energy "…offers a step-by-step curriculum for tapping into those hidden wells of energy and injecting your life with a much-welcomed jolt of vitality–that joie de vivre we all wish we had. Taught by Dr. Kimberlee Bethany Bonura, a highly acclaimed fitness and wellness consultant, these 12 accessible lectures serve as a toolkit for a more energetic you. Dr. Bonura shows you a series of practical exercises that will increase your energy in the short term, and you also learn how to make a personalized blueprint for long-term success"
https://canterburyuk.kanopy.com/video/how-boost-your-physical-and-mental-energy-series
Keeping Active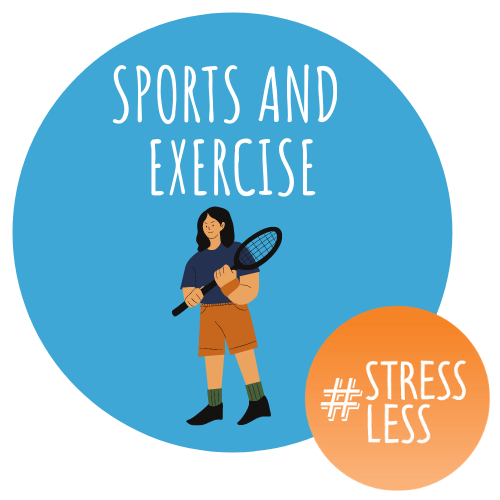 It has been tough to stay active during periods of lockdown. Our usual exercise routines of going to the gym or playing in team sports have often been unavailable. Kanopy has courses that might help you get started in trying something new.
Yoga for a Healthy Mind and Body – Today, millions of people practice yoga, from young to old, from the hyper-athletic to those dealing with chronic diseases. The 12 half-hour lectures of Yoga for a Healthy Mind and Body, taught by acclaimed yoga teacher Dr. Heidi Sormaz, are the ideal first step for a newcomer and a fascinating journey of discovery for those who already practice.
https://canterburyuk.kanopy.com/video/yoga-healthy-mind-and-body
Mastering Tai Chi – These 24 half-hour lessons, taught by an International Master Tai Chi Instructor, take you deeply into the practice, focusing on a routine known as the Yang-style 40-movement form. Known as moving meditation, tai chi is part exercise, part relaxation and is accessible to everyone, regardless of age of the current level of physical fitness.
https://canterburyuk.kanopy.com/video/mastering-tai-chi
Gardening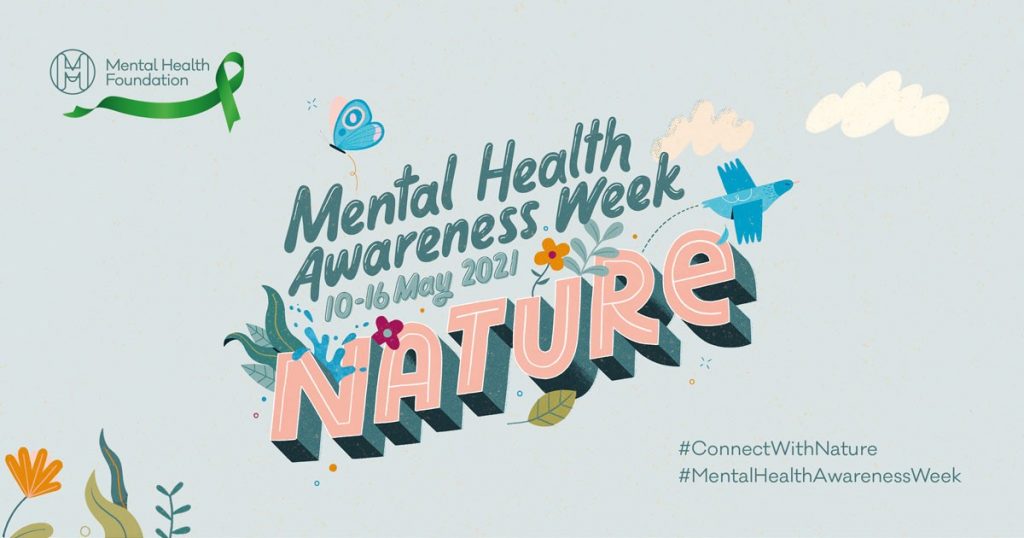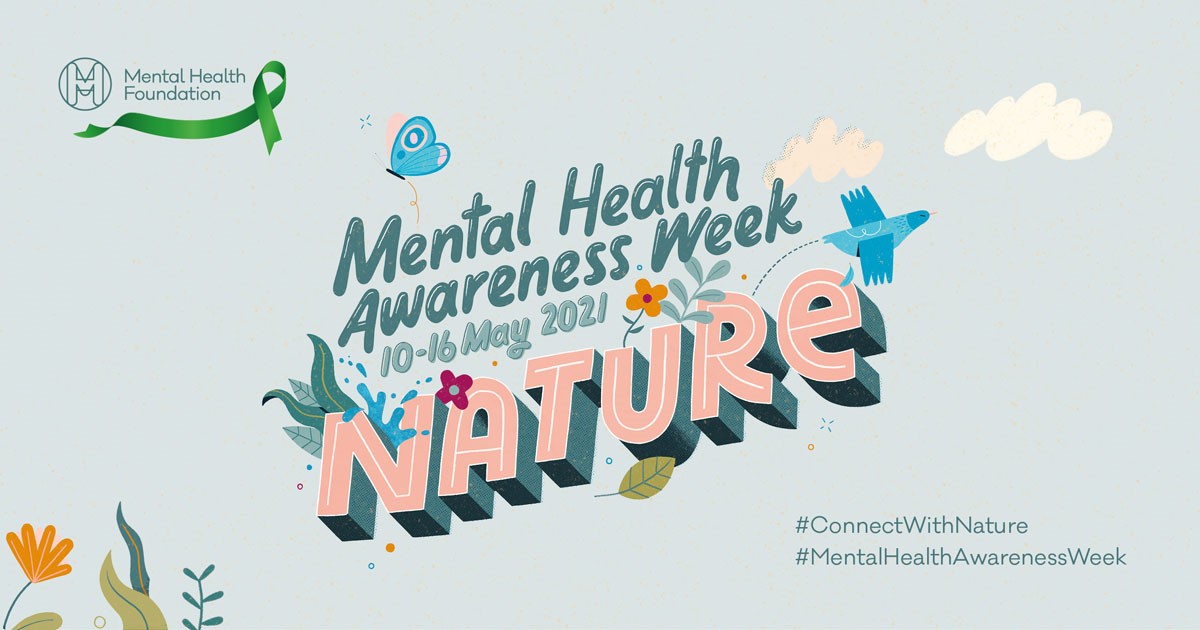 The 2021 theme for Mental Health Awareness Week is getting connected with nature. Gardening is a great way to relax and spend time outdoors.
How to Grow Anything – "Gardening is one of life's great pleasures. It offers bountiful wonders – flowers, grasses, fruits, vegetables, trees – that bring you closer to the natural world. And the best part: You can learn to create gardens and landscapes in almost any setting, from large rural backyards to tight urban spaces, and in almost any climate."
https://canterburyuk.kanopy.com/video/how-grow-anything-your-best-garden-and-lands
The Science of Gardening – "When scientists examine home gardens and landscapes, one fact stands out: The leading cause of landscape failure is not disease and it's not pests – it's our own gardening practices. Create a beautiful and sustainable home garden guided by the newest information from applied plant physiology, biology, soils science, climatology, hydrology, chemistry, and ecology."
https://canterburyuk.kanopy.com/video/science-gardening
Cooking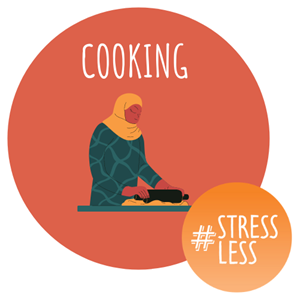 Cooking can be a great way to relax. Kanopy has a range of Great Courses to support any Kitchen novice.
The Everyday Gourmet: Rediscovering the Lost Art of Cooking – "Great-tasting meals begin with an understanding of the fundamentals of cooking. Now, in this 12-hour course taught by a professional chef-instructor from The Culinary Institute of America, you can learn the foundational culinary skills you need to turn out delicious and impressive meals. Gain an expert chef's insight into tips, tricks, and secrets that will elevate any dish from good to great."
https://canterburyuk.kanopy.com/video/everyday-gourmet-rediscovering-lost-art-cooking

The Everyday Gourmet: Making Healthy Food Taste Great – "Healthy food doesn't have to taste bland and boring. Instead, learn how to use healthy ingredients and seasonings, particularly of international cuisines, to enliven your diet and keep the pleasure in cooking and eating with this course taught by a nutrition instructor and a master chef at The Culinary Institute of America."
https://canterburyuk.kanopy.com/video/everyday-gourmet-making-healthy-food-taste-g
Arts and Crafts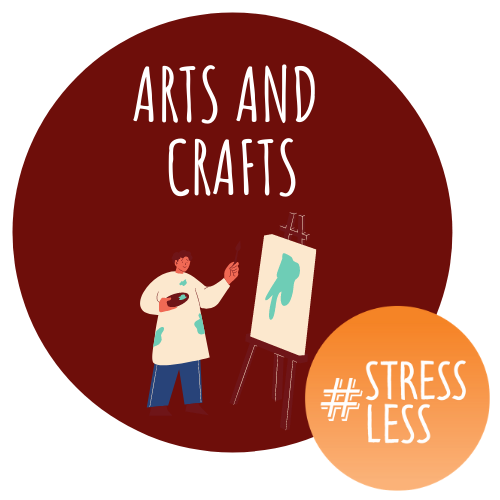 Why not let your creativity flourish in your downtime with great courses on how to draw or paint?
How to Draw – "Drawing is one of humanity's oldest forms of expression, with existing examples dating back an astonishing 80,000 years or more. Older than written language by tens of thousands of years, drawing developed across millennia, forming the base of many of the world's artistic traditions."
https://canterburyuk.kanopy.com/video/how-draw
How to Paint – "Practice painting in the company of an award-winning artist and professor. Not only will you learn how to select tools and apply techniques, but you'll develop the visual skills and muscle memory that make painting an infinitely adaptable form of artistic expression. These 24 lessons feature hands-on demonstrations that bring the art school experience into your own home."
https://canterburyuk.kanopy.com/video/how-paint
Not sure where to start?
Take a look at our wellbeing playlist.
It features episodes from ten different Great Courses so it's the perfect way for you to get a taster of what's on offer.
Discover more…
Kanopy has a wealth of video material, with access to a large, curated catalogue of over 30,000 educational documentaries from leading producers. The documentaries cover a wide range of subjects (e.g. Arts and Humanities, Social Sciences, Education, Health and Sciences) and could be a perfect way to enrich your assignments.
Alternatively there are a range of classic films, why not spend an evening with a classic musical to help you StressLess?
Kanopy is easy to use and available on a wide range of platforms but if you need help… Just ASK. Your Learning and Research Librarian will be able to help you make the best use of online resources. Email with your query or, for detailed guidance, book a tutorial.