Returning items without the self-service machine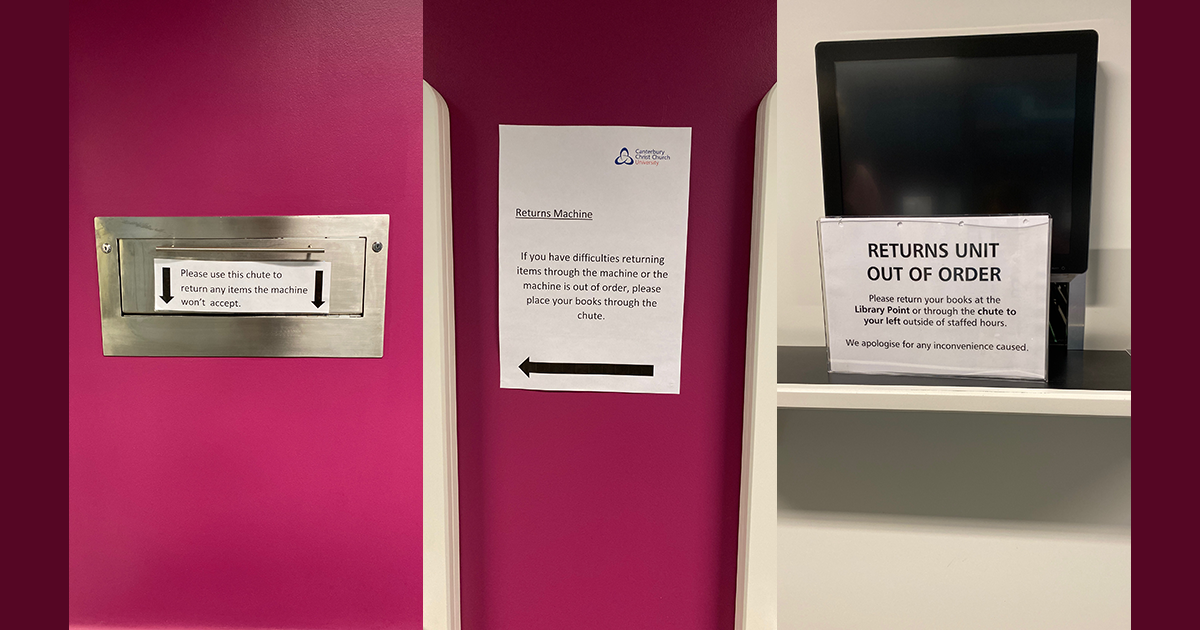 Our much-loved returns machine has broken down and will require a new part to be fixed. The bad news is the part has far to come and with obvious real world problems affecting delivery, the supplier estimates it will take two weeks to repair.
In the meantime, here is how you will need to return any of your library items over the next two weeks…
Returning items
To return items we will ask you to place them in our returns slot. It is situated to the left of the self-return machines on the same wall. It looks a bit like post box and all you need to do is pull the handle down and post your books through. We will then return these books at regular intervals. If you return them after staffed hours you may need to wait until the next day for them to be returned from your account. If for any reason a fine has accrued due to a delay in returning an item, that fine will be removed from your account.
Keeping you safe
We have added the returns slot to the high contact cleaning list, and it will be cleaned at regular intervals but please take care and sanitise your hands before and after use. There is a hand sanitiser dispenser nearby. If you want to wipe the handle down before use, you can. There are usually wipes available at the MFDs opposite the self-returns machine or ask at the library point nearby.
---
Apologies for any inconvenience caused by the slight delay in returning your items. If for any reason you think this delay has caused a fine to be applied to your account and it hasn't been immediately dealt with, then please do get in touch through the fine appeals form. We'll let you know when the self-return machines are back in action.