Open access and the REF
This week (22nd-28th October 2018) is Open Access Week. As part of this, we are publishing a series of posts on this blog that are all about open access: what it is, why it's important and what we can do with it. This first post is a short introduction to open access and why it's important for the next REF (Research Excellence Framework – which you can find out more about here).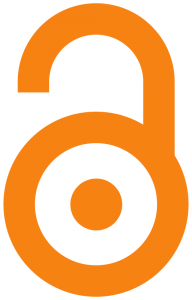 What is open access?
Open access refers to unrestricted, online access to the published findings of research, free at the point of use.
Why  is open access a good thing?
Making your research open access has many benefits; to researchers, to the University and to society. For example:
Prompt and widespread dissemination.
Increased citations: research has shown that open access articles are cited more frequently than those that can only be accessed via paywalls.
Efficiency gains in the research process through easy access to previous research.
Enhanced profile through the availability of an individual's research output in one place.
Increased public understanding and access to research.
Innovation, practice development and economic growth driven by access to the latest research.
Social justice! Making research open access means that anyone with an internet connection can access the research they need free of charge. This can make a big difference to people's:

employment and educational prospects
health care
community and social development
Most research is funded by public money, and therefore it should be publicly available. Yet, most people do not have access to most research. Open access can change this.
Open access and REF2021
Historically, the majority of research findings have been published in journals for which a subscription is required in order to access them. This publishing model severely limits access to that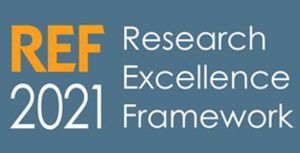 research. Even within academia no institution has the resources to subscribe to all journals and therefore access to the findings of the latest research in many fields is limited.
Most research conducted in UK higher education institutions is funded to some extent by public funds, whether it be through the institution's own resources, or via government grants from UKRI (UK Research and Innovation), Research Councils or other government agencies. A central tenet of the open access debate has been that publicly funded research should be publicly available for the benefit of society.
To accelerate moves towards open access the government established a Working Group on Expanding Access to Published Research Findings, which made a series of recommendations in the Finch Report  published in 2012. This led to the formulation of open access policies from a number of government and non-government research funders. In 2014 HEFCE (now Research England) published its policy on open access for the next REF, which has guided CCCU's approach to open access. 
Research England's policy is that REF2021 will require that the final author version of journal articles and conference proceedings published with an ISSN be deposited in a repository (such as CReaTE – Canterbury Research and Theses Environment) upon acceptance for publication. But what does this mean? The final author version (also called accepted manuscript or post print version) is the accepted, author-created version following peer review and editing. The text and any diagrams can be exactly the same as the published version, but does not include the publishers' logos, final formatting or typesetting. The final author version of an article or conference proceeding should be deposited in a repository within 3 months of being accepted for publication – otherwise the article or conference proceeding will not be eligible for entry into the next REF.
If you're a researcher and you need to deposit your research in CReaTE, or for  any more information about open access, the REF and/or using CReaTE, please contact Claire Choong, Learning and Research Librarian (Scholarly Communication).