Share your story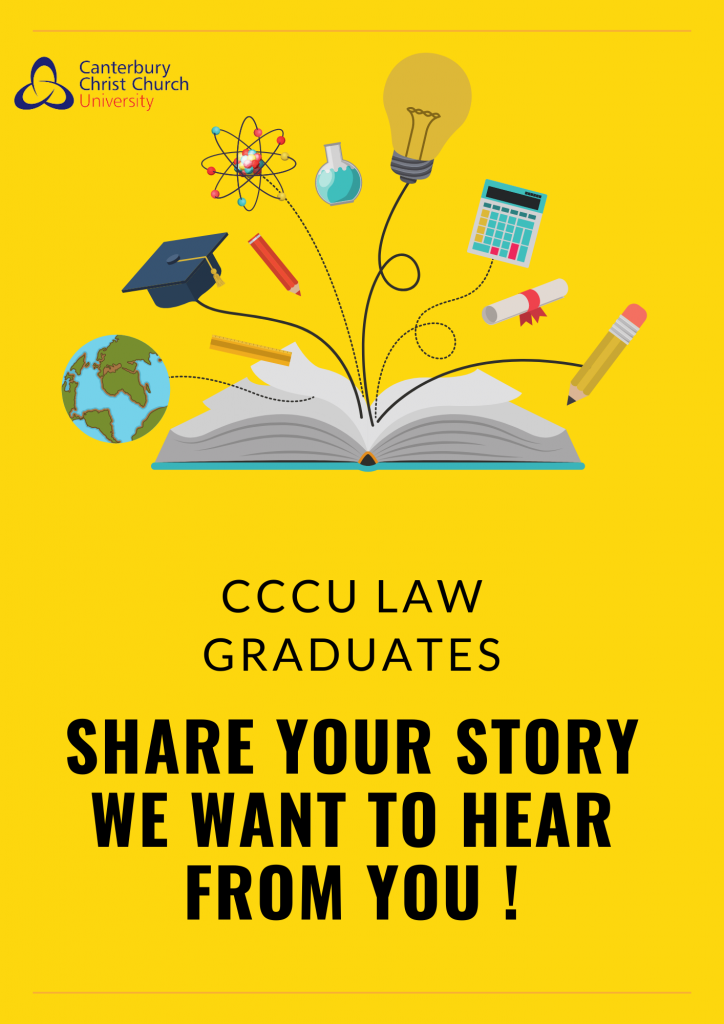 We want to hear from you !
Hello, alumni!
We at CCCU Law School want to know how far you are with your journey, after your graduation! As an CCCU Law graduate, you are our legacy, and your success stories are important to us. Your testimonies are always a source of encouragement to our current students.
We would love to hear about some of your professional accomplishments since becoming a CCCU Law graduate.
Where are you and what are you doing?
Would you like to share with our new and incoming students any advice, on making the most of their CCCU experience?
Do you have any employment tips regarding interviewing, job searching, etc., now that you are out in the real world?
Please feel free to write to us at law@canterbury.ac.uk and tell us all about it.