At the end of January Canterbury Christ Church University will be hosting the 2021/22 UK Student Mediation Competition. A CCCU team of final year Law students won the competition in January 2020 at the University of Glasgow, with Hannah Williams of CCCU taking the individual mediator prize. As with tradition, the winning institution gets to host the competition the following year. The Winter lockdown of 2020/21 prevented CCCU from putting on the event in January 2021, however, the competition will go ahead as an in-person on-campus event on 29th January 2022 in the Verena Holmes building on the North Holmes Road campus in Canterbury.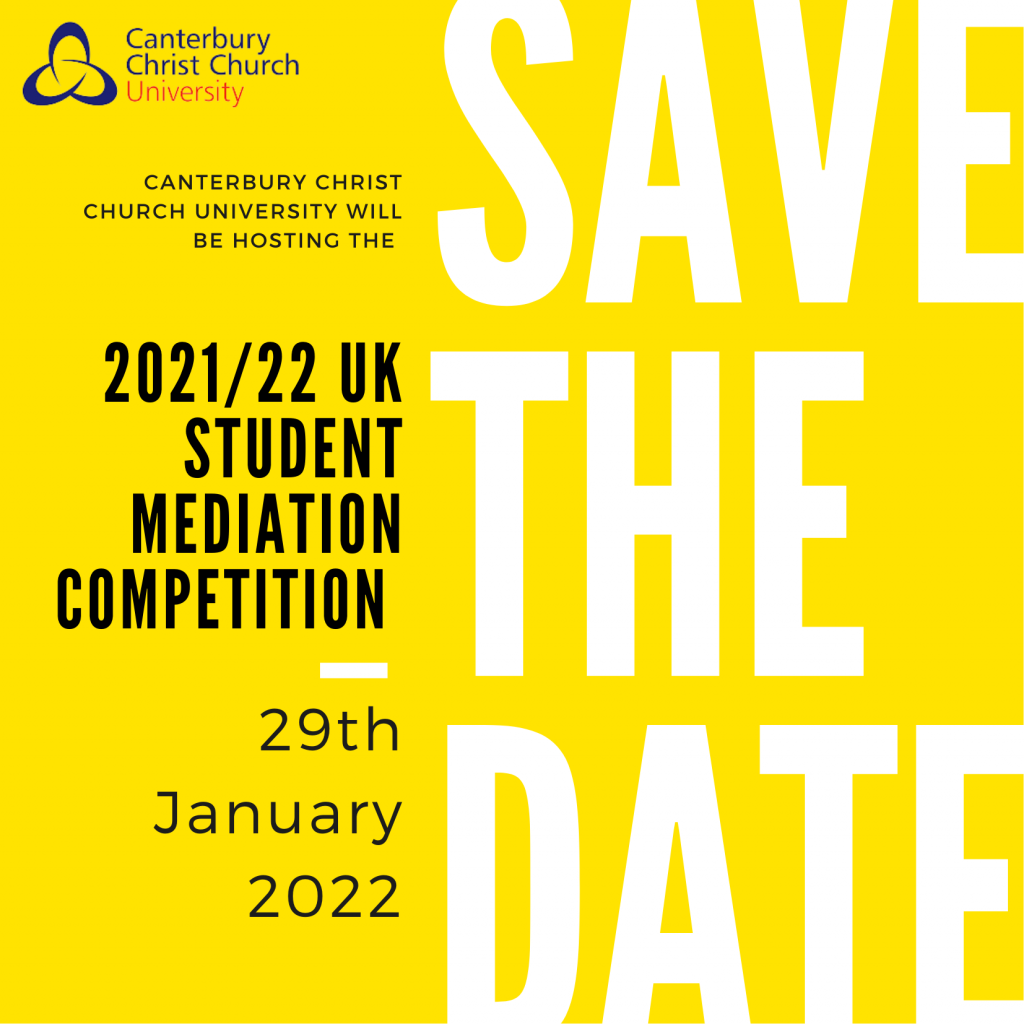 The competition is a great opportunity for Law students to display their mediation skills and compete against students from other Law Schools across the country. Students will compete over three rounds and in pairs will co-mediate three disputes. Their mediation competence will be judged against various criteria by judges drawn from the mediation community as well as former students who studied dispute resolution and mediation on the LLB, many of whom are now practising lawyers.
This year teams will compete from 18 Law Schools across the country with each of the home nations being represented. To learn more about the UK Student Mediation Competition click on this link.