Practical Steps to Enhance your Wellbeing at Work – Major Recruitment Company Supports Students in Workshop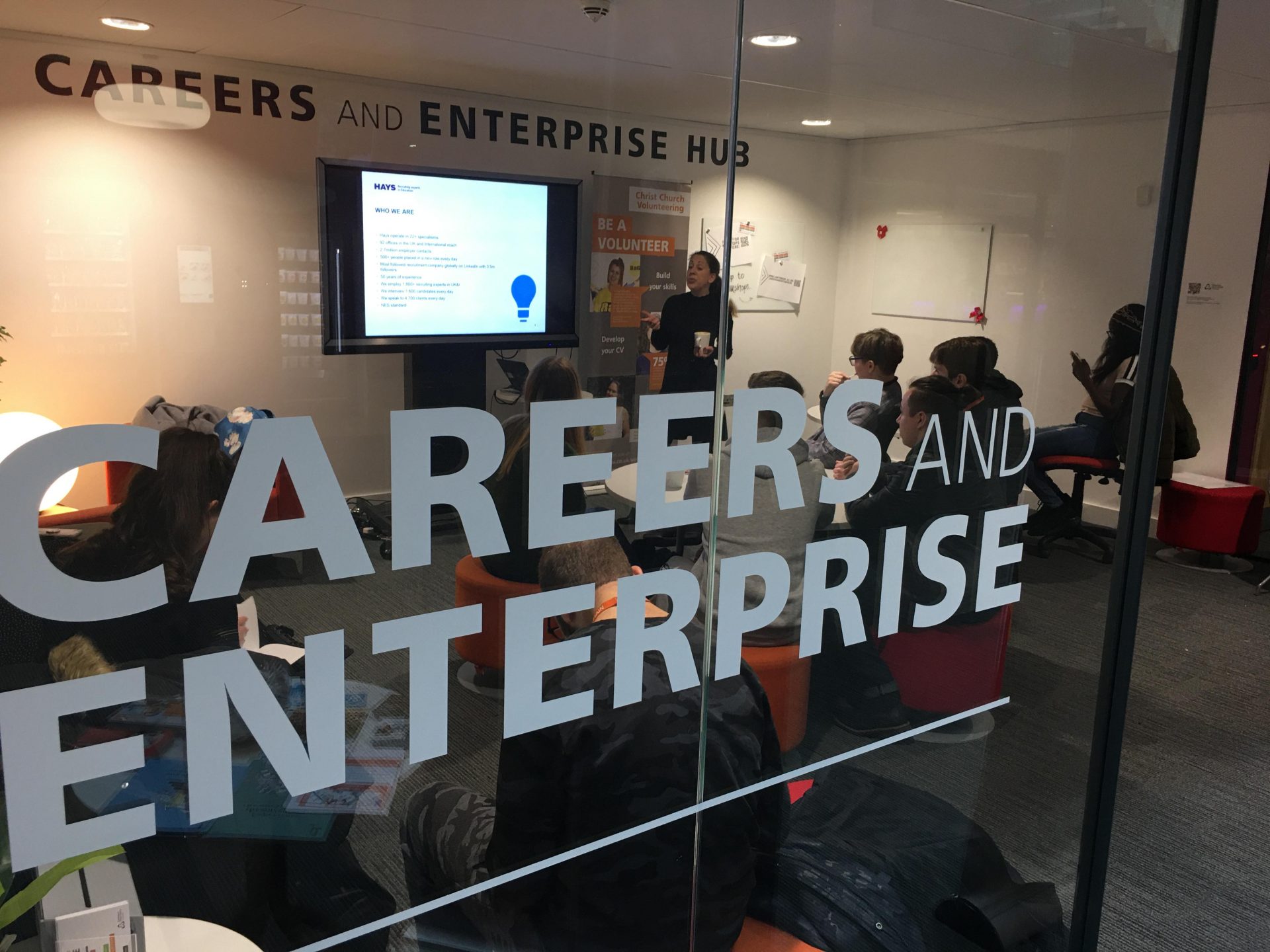 The Careers and Enterprise Hub was full again with students attending a workshop run by Hays Recruitment on Wellbeing at Work.
The first year of your career will throw challenges at you that you will not have experienced before and building awareness will help your transition.
Whether it be commencing your first teaching job, working within a hospital or the private sector – the content that was covered in this workshop will offer you advice on practical steps you can take.
Helen Kirk-Brown, Director of Hays Recruitment in Education, ran a workshop focusing on achieving mental wellbeing when starting your career. The event took place on 20th January 2020 and we have captured the summary here for you.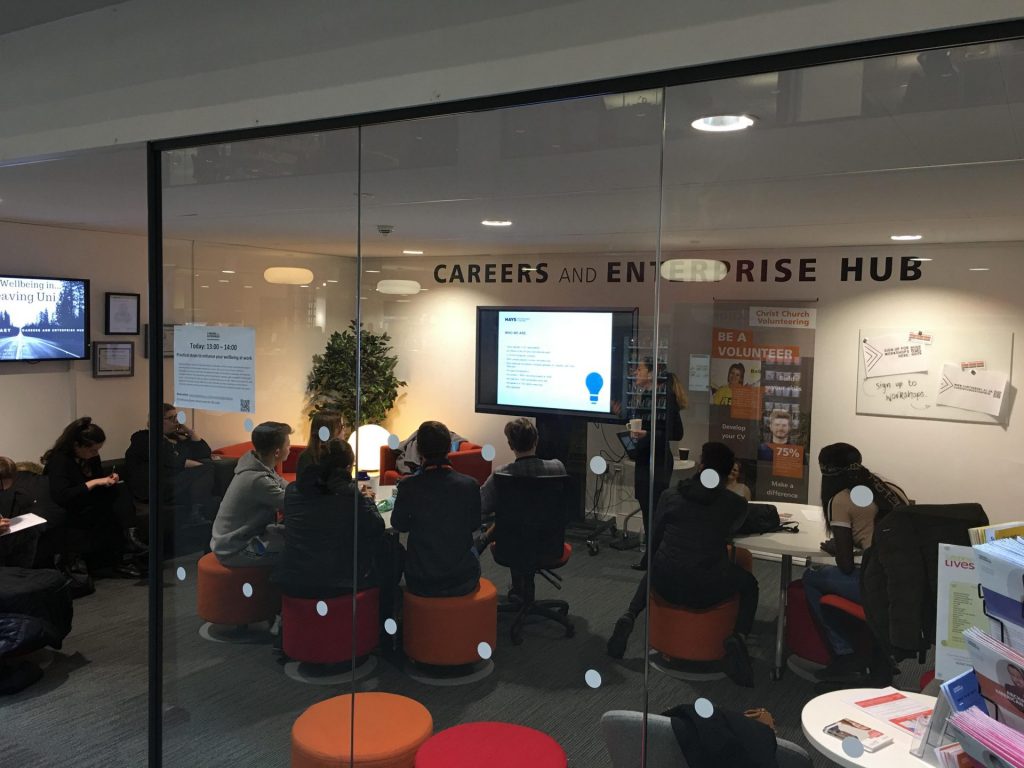 Expert Advice
Here is what Helen had to say:
"Starting your career after University can be exciting and daunting at the same time and I think that transition can be underestimated sometimes. Research into not only your chosen career but how your future employer supports workplace wellbeing is really important."
"What do they do to encourage a positive working culture and an environment that promotes positive wellbeing? It can be things such as access to an Employee Assistance Programme, a discounted gym membership scheme, themed events within the office to promote Mental Health Days or group walks at lunchtime to clear the mind."
"However, you need to take steps yourself – don't start your career and burn out early! You may be full of enthusiasm but don't skip lunch breaks and work super long hours – it's not productive! Maintain your hobbies and interests which define you as a person."
CCCU Alumni Advice
Helen works with Jack Bidewell, CCCU alumnus, who is within his first year of working for Hays Education as a Recruitment Consultant. Here is what he had to say:
"The transition into the world of work can seem daunting at first but from what I have found, my time at CCCU has given me the tools and skills to make the transition. For example, hitting targets at work is a lot similar to getting assignments in on time so these skills will prepare you in addition to presentation and research skills."
"To prepare, research the organisation you are joining to find out as much information as possible. It's easy to get caught up in your work so ensure you strike a good work/life balance. See your friends and family as much as you can and get involved with your new colleagues, attend nights out and events. Ensure you make time for your hobbies and sport/exercise, the mental wellbeing these activities can give is definitely worth it!"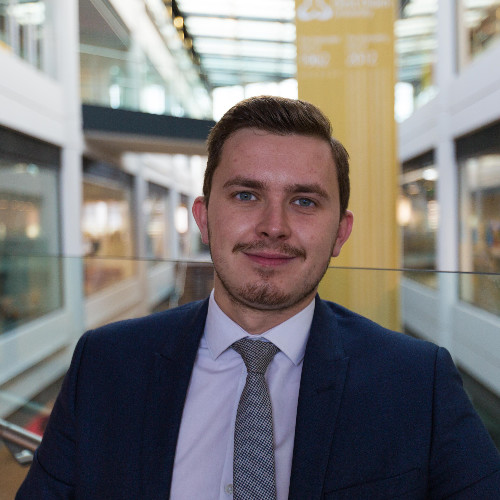 How to get support from our Team
The Careers and Enterprise Team have plenty of resources related to career wellbeing on the Careers and Enterprise Online Hub. You can access multiple quizzes on the Hub that help you understand your temperament, what type of work motivates you and also how you manage stress here.
By simply logging into the Careers and Enterprise Online Hub and taking your Career Pulse can give you an outline of how confident you feel now with your Career Wellbeing and how to take the next steps to improve your score.
Take your Career Pulse and complete Career wellbeing related quizzes here!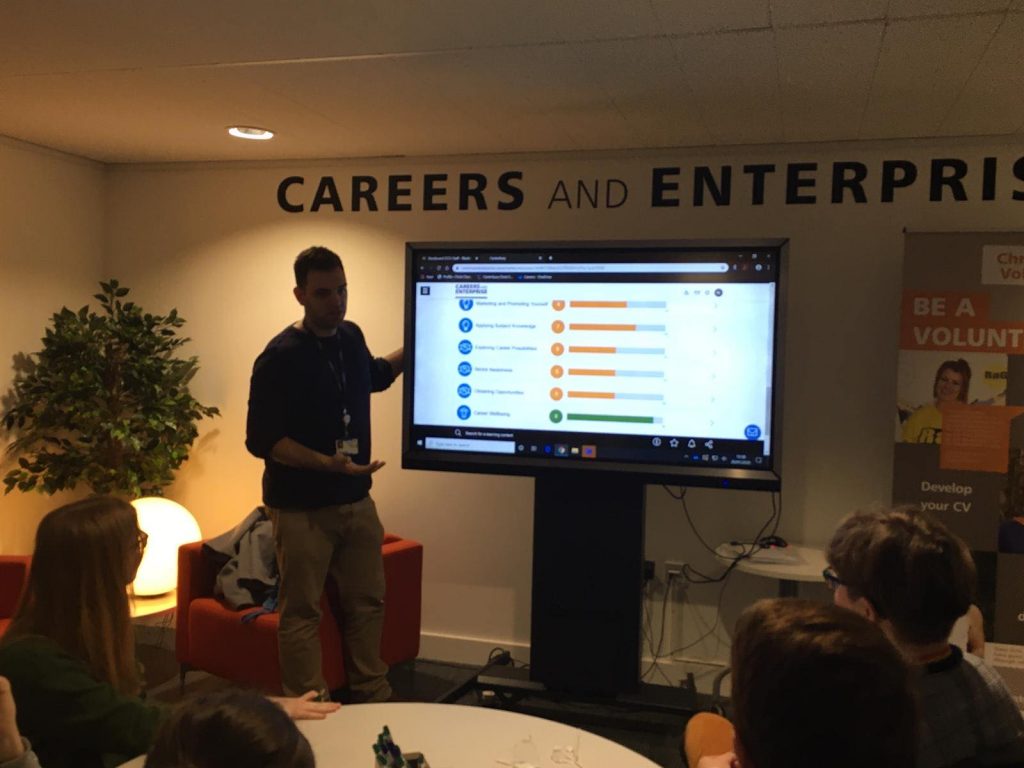 If you are struggling with understanding how your career could impact your wellbeing- talk to the Careers and Enterprise Team.
We can give general advice in many ways:
Come see us at the Careers and Enterprise Hub in Augustine House. Our drop-in hours are between 10am-12pm and 2pm-4pm on weekdays.
Email us at careers@canterbury.ac.uk
Call us on 01227922775.
Book onto more free helpful workshops to build your career skills here.