Top 10 Resources on The CORE – Interview Simulator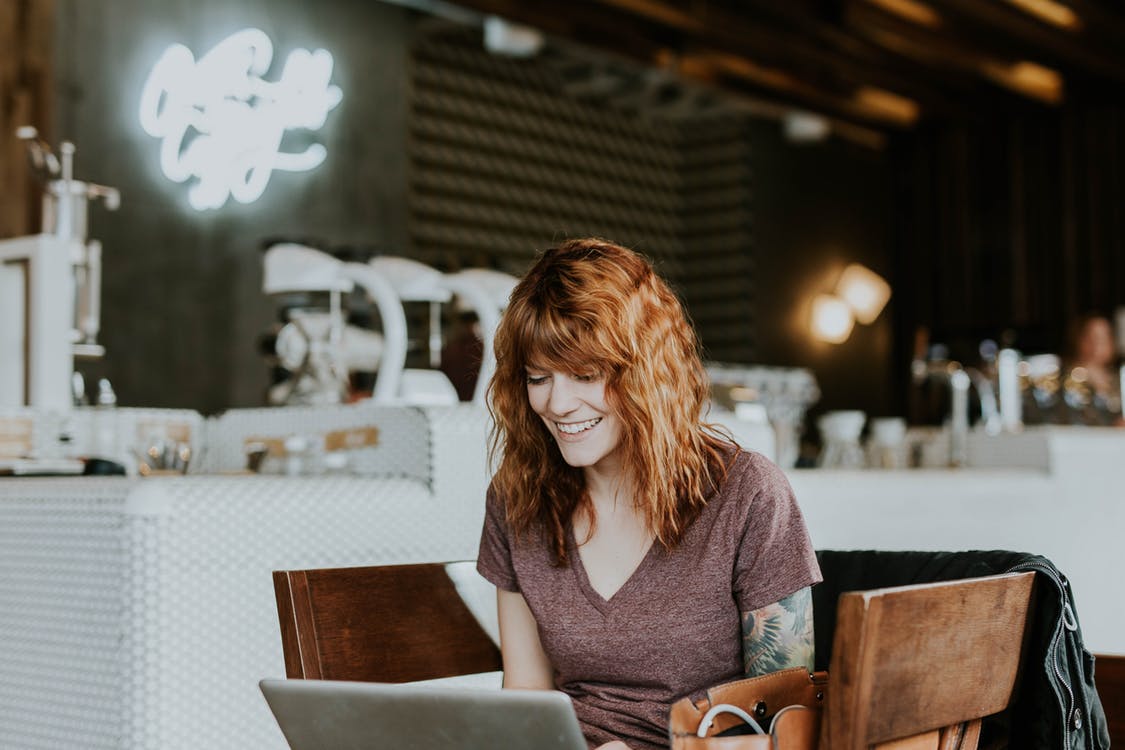 Welcome to the interview simulator/interview training. This is the perfect resource for anyone with an upcoming interview, or just someone who wants to keep on top of their interview technique.
This handy resource packs quite a punch and contains lots of useful features. You can access this feature under the 'Interviews and Assessments' tile on The CORE homepage or under 'Useful Resources' from the main menu.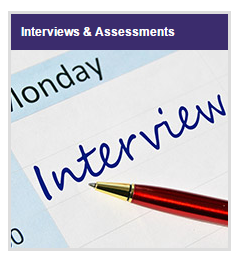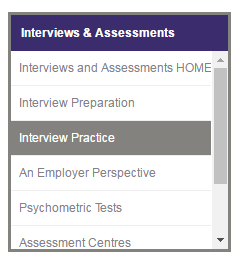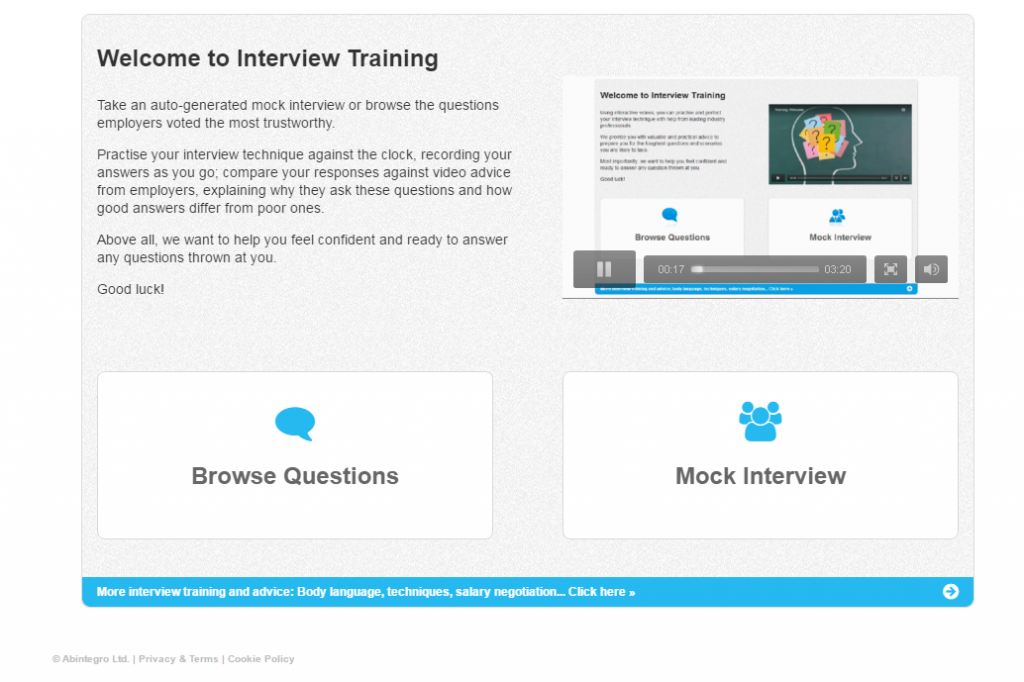 The system is easy to use and can help you prepare for your next interview. Take a look at the introductory video and decide which feature you think would be most useful for you.
Browse Questions
This feature is useful if you would like to take a look at, and prepare for, a number of standard questions that are likely to be asked in interview.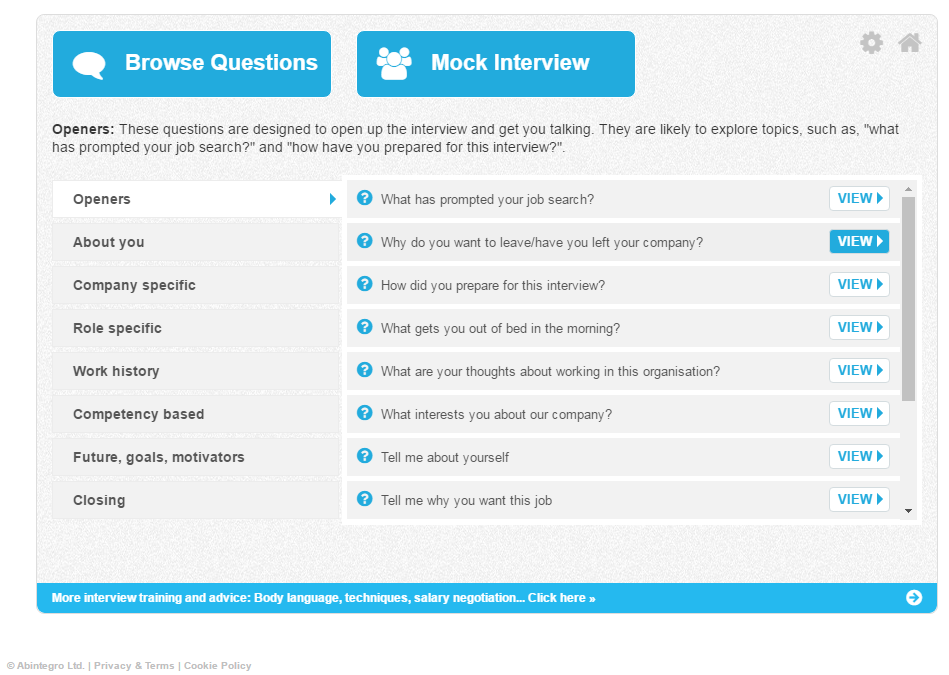 These questions are categorised in different sections, based on competencies employers look for in potential applicants.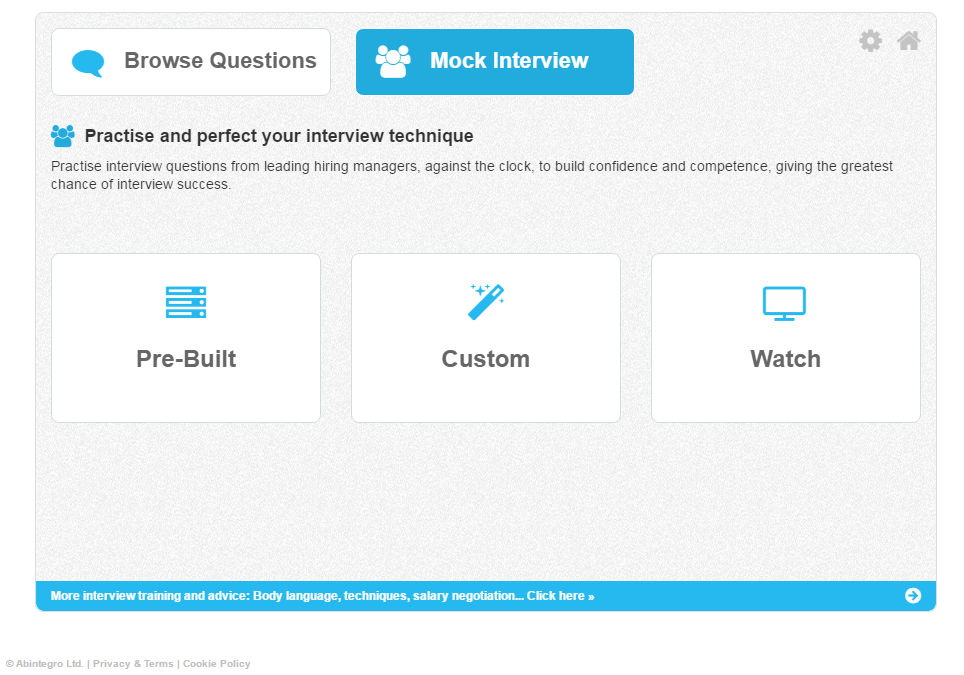 Mock Interview
The Mock Interview section has 3 parts:
Pre-Built: this will take you through a pre-structured interview set-up with questions, allowing you to record your own answers for evaluation at the end. You can choose whether or not to have this timed Depending on the functions available on your computer, you can select
Custom: this function allows you to select 8 questions, great if you would like to practise responding out loud to the questions that you have prepared for. Writing and saying a response are two completely different things, particularly under pressure.
Watch: With this option you can cut out the interview practice but and skip straight to employer advice videos. Note, these videos are based on the pre-generated interview questions.
(All of these options require 8 questions to be selected/answered)
The Pre-Built and Custom interview options give you the flexibility to:
Choose whether or not your responses are timed.
If the audio is recorded
If a video is recorded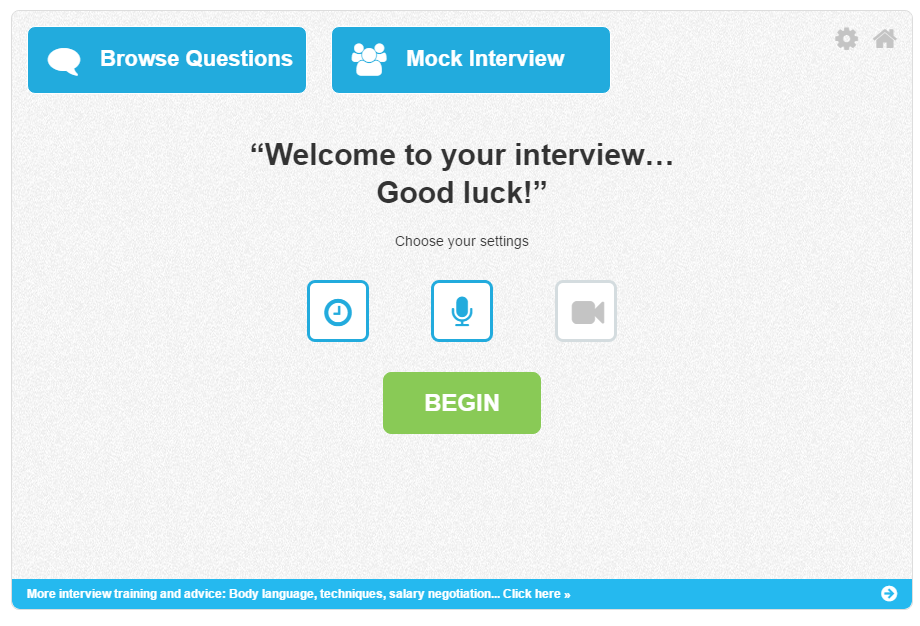 (On mobile devices, you are only able to toggle the timed aspect)
From here you can either record or type your response. As each of these questions is limited to 1 minute, typing this is not advised. It is good to get into the practice of saying your response out loud but typing is a good option for beginners preparing answers.
Once finished, you will see tips on how to answer the question, dos and don'ts, expert advice and your own answers. You can download and play your audio responses back or print out your written ones and compare them.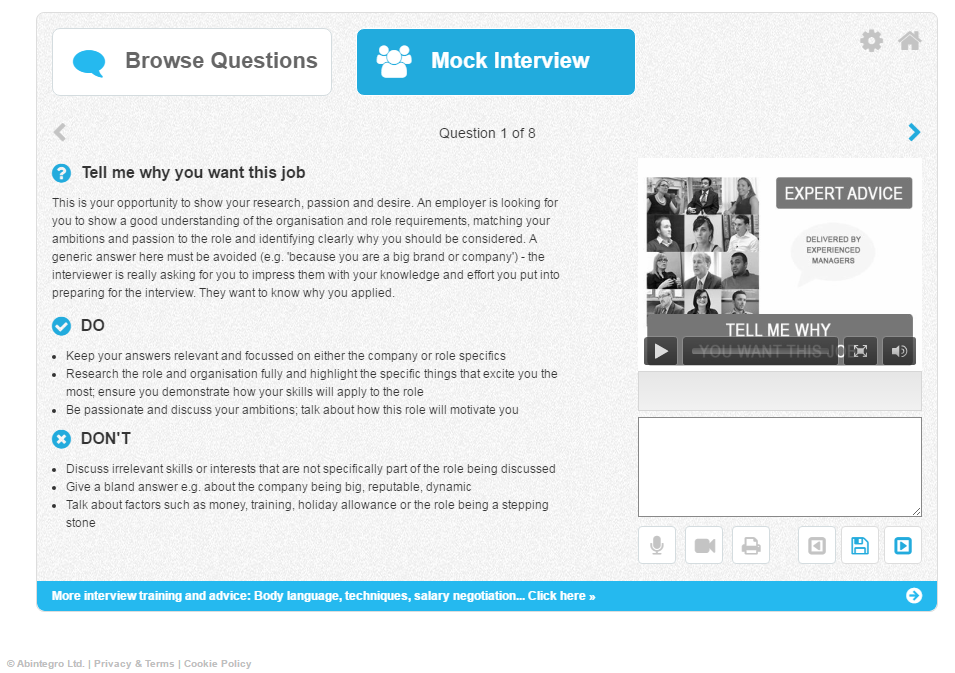 Employer videos
Along the bottom of the simulator, there is a blue banner entitled "More interview training and advice"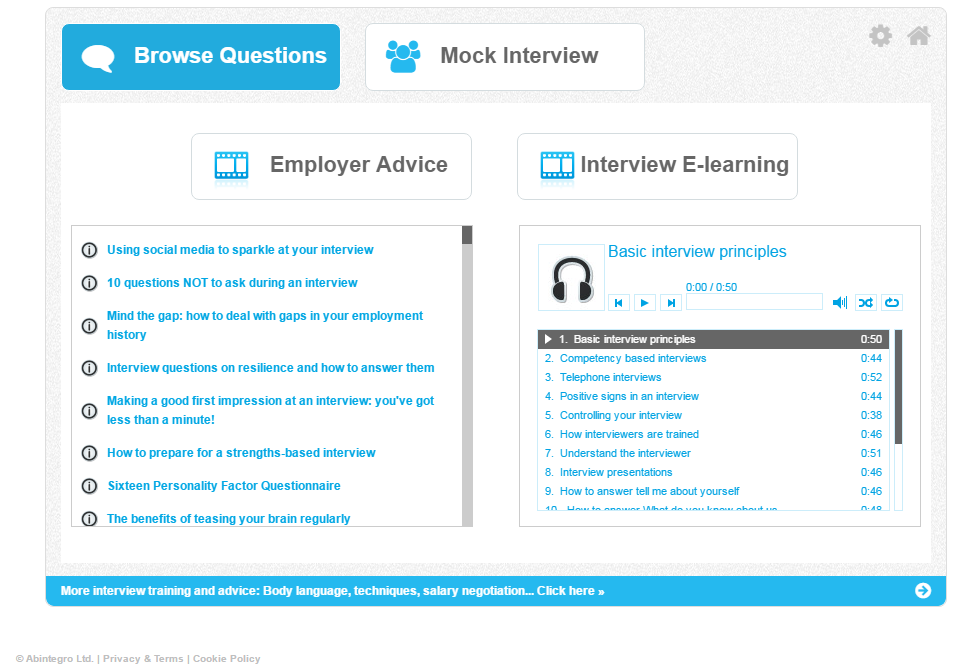 Here you can access interview podcasts, video e-learning and interview advice from around the world.
Remember: some companies like to stray away from traditional interview questions and tasks, so you may find that, regardless of how much prep you do, a curveball or two is thrown at you. Depending on the question, these are usually to test your suitability further, without the use of stock questions, as well as testing your reaction to the unknown and gauging how well you can think on your feet.
And that's your interview technique done! Don't forget to book an appointment with a Careers Consultant for face-to-face practice once you have built up your confidence in the Interview Simulator.