It's not too late to take advantage of our final week of Summer workshops to give you skills and certification to add to your CV, and help you going forwards…
This Summer we've had storms, heatwaves, a pandemic, and the biggest set yet of our Careers & Enterprise Workshops. It's been a whirlwind. But how can you benefit if you've missed out until now? (And yes, it's all completely FREE!)
MONDAY – we have a full day workshop on Digital Storytelling and Smartphone Content Creation, run by The Content Creatives.
TUESDAY – we have the Making the Most of Your Money webinar, by HSBC from 12:30-2pm, and appointments available throughout the day for you to have a confidential financial health-check.
WEDNESDAY – we have the Social Media at Work workshop from 1-3pm, run by Karl & Joe from a local business, Clockwork Moggy.
All workshops require pre-registration on our Eventbrite – (click here to access it), and then you'll be sent the joining links in advance. If you have any questions, feel free to email careers@canterbury.ac.uk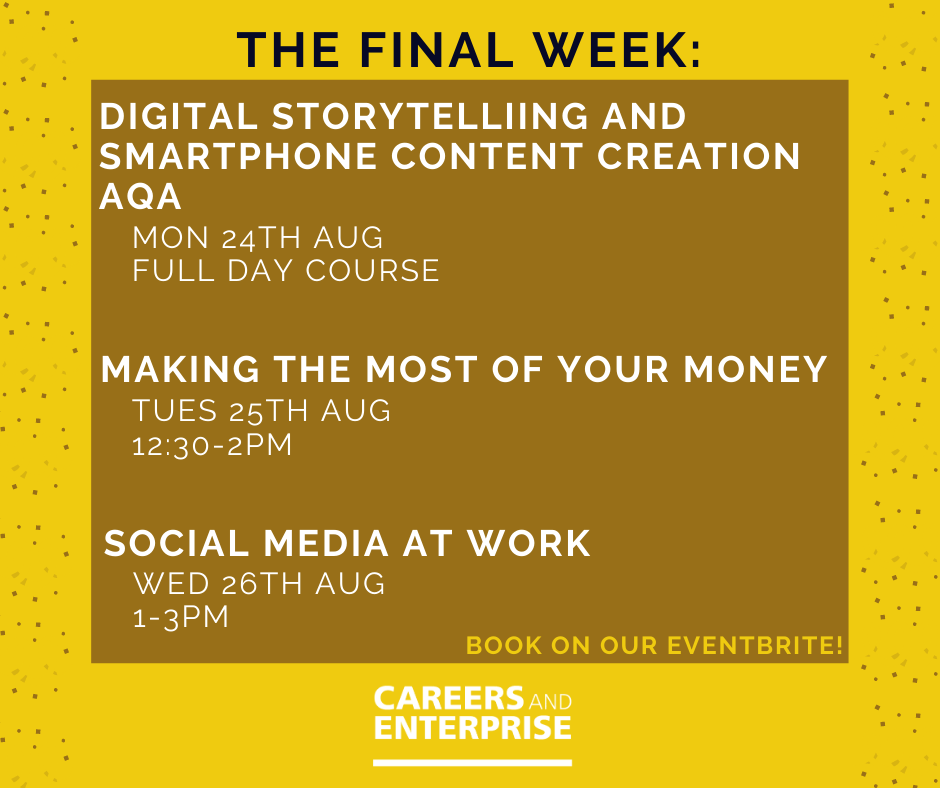 Getting further support from The Careers and Enterprise Team at CCCU
You can get ongoing careers support via the following ways: