Here's a weekend project for those who like a challenge! The winner of this design brief will receive a £1000 prize for your design; this is definitely one to get excited about!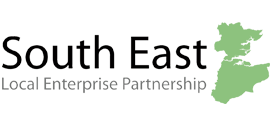 SELEP (South East Local Enterprise Partnership) are looking for a student to create a new brand identity for them. Full details are provided in the CREATIVE BRIEF
An example of a "branding pack" which was previously provided for the South East Business Growth Hub, can be found HERE.
---
To submit your work, contact Zoe Gordon at zoe.gordon@essex.gov.uk.
Design applications must be in by 6th Feb so if you are interested, get designing!