On the Sofa with…Iain Hawthorn & Gary Horton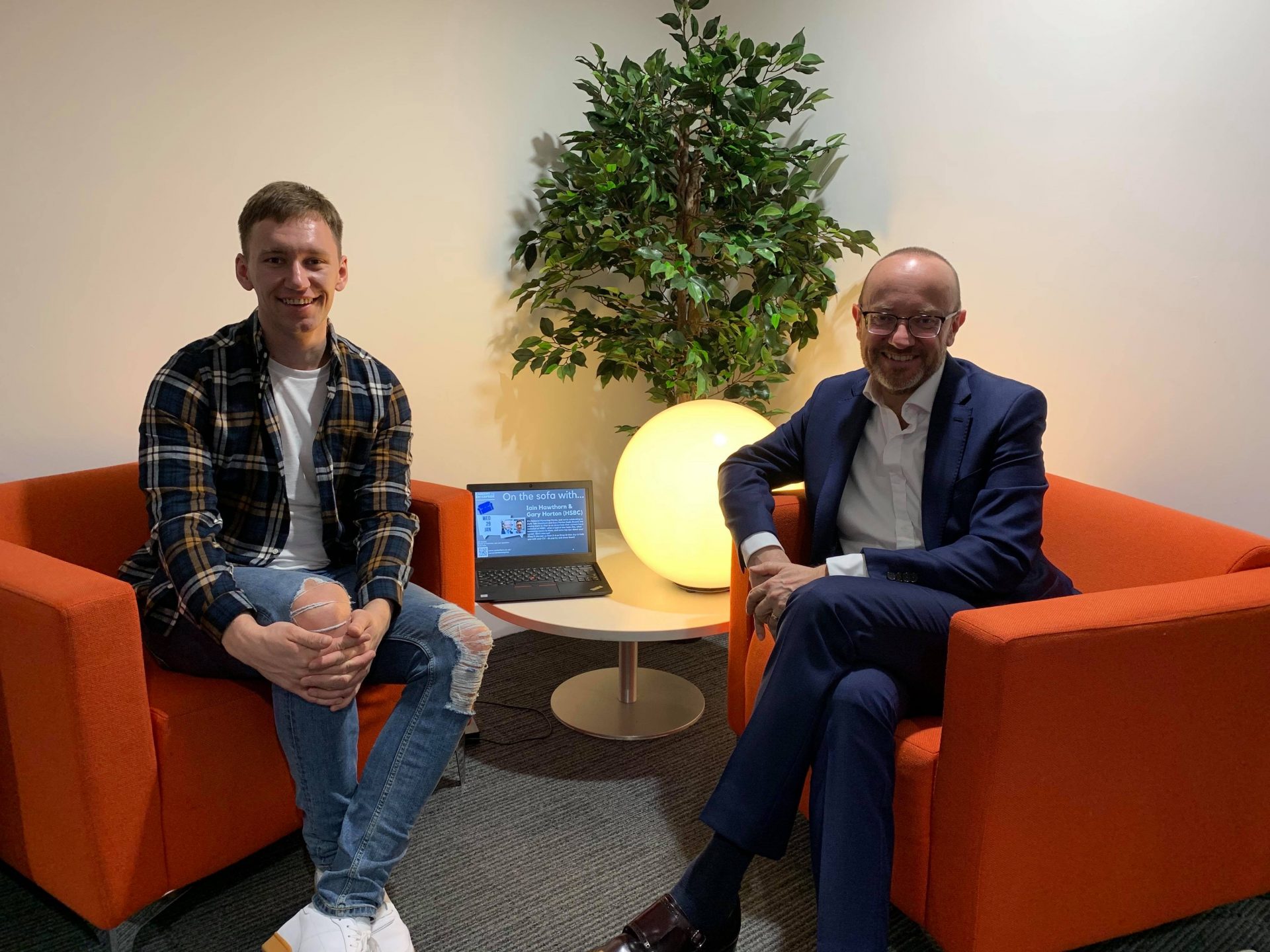 The Careers and Enterprise Hub was fortunate to host returning Alumni Iain and Gary who both have successful careers with HSBC. Read their top 4 tips from their career journeys and how HSBC as an employer is working with graduates from all disciplines.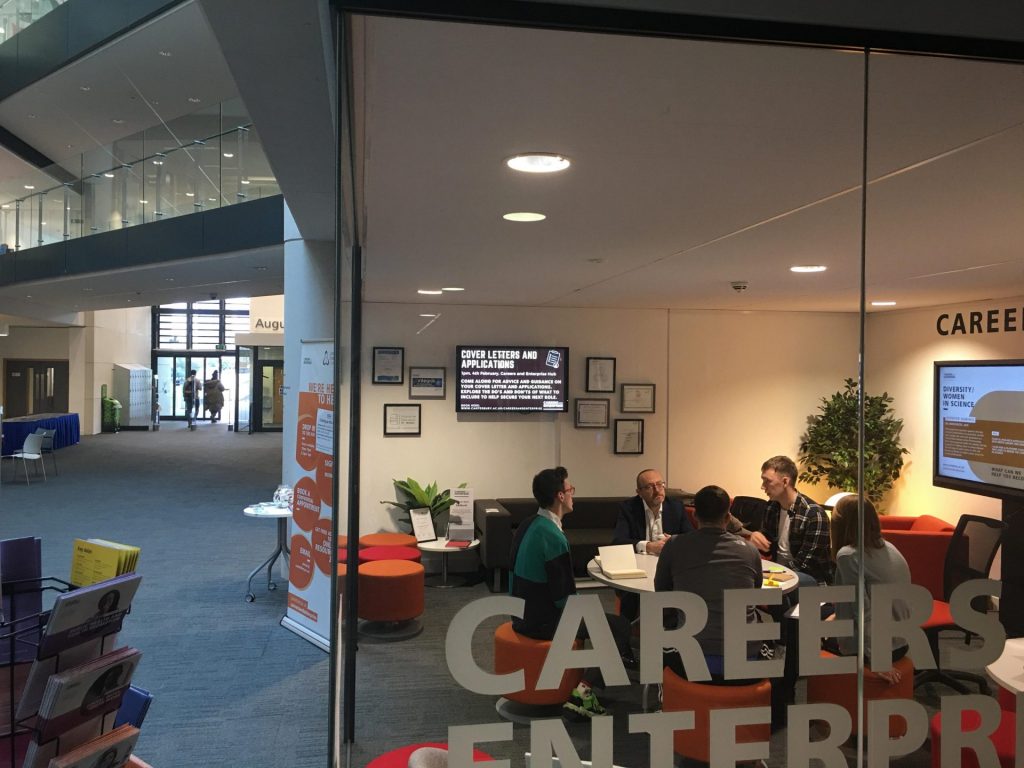 The Top 4 Tips…
Tip 1: "Know your weaknesses"
Understanding what does not come easily to you or drains you of your energy might be a good indication of one of your weaknesses. However, understanding the weaknesses you have is, in fact, a strength!
Don't avoid your weaknesses, but be aware of them, and embrace opportunities to exercise them and stretch yourself. Also, in a team maybe your weakness is another person's strength.
Tip 2: "Develop your strengths"
We are typically quite adept at recognising what we are not good at, but spotting and really believing in our strengths is often not something that comes easily.
When we know our strengths and leverage them on a daily basis our performance, motivation, satisfaction and happiness levels go up. If we end up doing things that don't play to our strengths we don't add as much value, which can lead to despondency and dissatisfaction with our job.
Click here to take a quiz to find out your strengths!
Tip 3: "Market and promote yourself"
Think of yourself as a being a brand – unique and different to everyone else. This helps people understand what you have to offer. Get started by thinking about what you want to be known for. Then think about your biggest strengths and lead with them. Make them even better with examples of how you have used these strengths – ask friends or colleagues to describe you at your best when working. These examples will make people trust and believe in your brand. Be sure to get this all down – online and offline, be it via CVs or Online profiles like LinkedIn. Then when it is on "paper", live up to your brand. Once the person you believe you are is in front of you, it is easier to commit to your brand and develop and maintain a fantastic reputation.
Click here to read more on how to build your personal brand!
Tip 4: "Understand who you potentially could be working for"

Whilst some of you may self-employed and starting your own enterprises, others will be facing the prospect of having to be interviewed for job roles. The tip here is to try and find out as much as possible about who is hiring you. Do not be afraid to ask questions in an interview such as "What do you feel like the team is trying to achieve?", "What are the team's shortfalls and successes?", "What is day-to-day like in this organisation?". This will help you understand how you could fit in and also how you can contribute to the goals of the group you may be joining.
Click here to take a quiz to find out what workplace style would suit you!

Working with HSBC
HSBC has a variety of exciting and rewarding graduate schemes open to all students.
Find out more about where working at HSBC could take you by clicking here!
Need support?
The Careers and Enterprise Team is here to support your next career step:
Get your CV and grad scheme applications checked by our team. The Careers and Enterprise Hub in Augustine House is open from 10am-12pm & 2pm-4pm on weekdays (no appointment required).
Come to LAUNCH – Our Team's dedicated Careers Event on 11th March 2020 for students thinking about life after university. Employers with grad schemes will be coming to CCCU to speak with you about how you could join them. Register your interest for this free event here.