We recently got in touch with Human Resources Management graduate Chris Wright, to hear about his experiences and successes since graduation.
Chris's positivity and achievements are a fantastic example of how, whether or not you are affected by physical or mental impairments, you can overcome and succeed in whatever you want.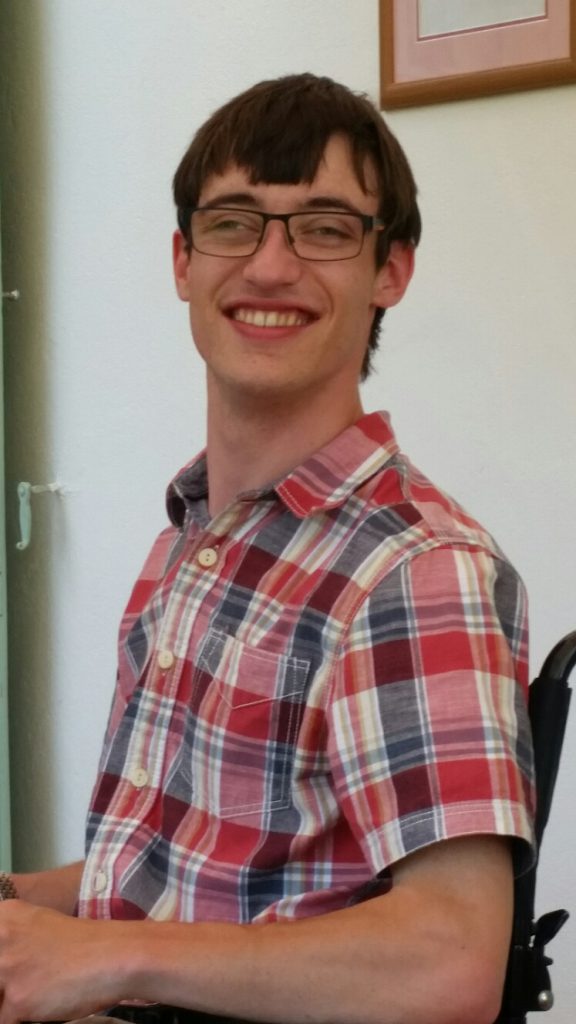 I thoroughly enjoyed my time at Canterbury Christ Church University and found the overall experience hugely beneficial. Since finishing my undergraduate studies (with a 1st Class Hons. in Human Resource Management) in May 2016, I am now working for Kingfisher HR, a Suffolk-based consultancy. My role has recently reduced significantly due to an unexpected decline in workload. It has always been important for me to develop my career as much as possible – in September 2016, I started studying for the Postgraduate Diploma in Human Resource Management at University of Suffolk which will lead to a CIPD accreditation.
Despite these circumstances, I have recently developed some excellent connections within my local CIPD group. Members have been extremely impressed with my contributions and I am sure this stems from the Business School's practical approach to teaching at undergraduate level. I therefore remain confident that I have been equipped with the skills required to succeed in the long-term.
Given the limitations due to my disability (Cerebral Palsy) I always found both students and staff on hand willing to help out whenever required. As a full-time wheelchair user, it can often be difficult to get around independently; however, the first-class facilities and support workers at Christ Church enabled me to fully maximise my independence.
Since returning home to Suffolk, I have rekindled my enjoyment for archery which helps me to maintain a good level of physical upper-body strength. This will be critical to my continuing independence going forward. In the summer, I am also looking to take up wheelchair athletics which should again be beneficial in this area.
I would like to thank staff and students for their support during my studies.
Credit to Chris Wright
Human Resource Management
If you have a hidden or visible disability, dyslexia or mental health condition and you are worried that it may affect your job prospects, Career Development can help you. Careers Adviser, Charlotte Revell runs workshops each term to help inform and increase your confidence when entering recruitment.
To find out more about these workshops, or to book a 1-1 appointment, please visit The CORE or contact Charlotte at charlotte.revell@canterbury.ac.uk