On Friday 6th December, the new Office for Students-funded project GradForce, which aims to help local students find local graduate jobs, was launched to employers at a networking conference held on the terrace in Augustine House.
The conference was held just in time to introduce the project to employers before the Christmas holidays and boasted an attendance of over 75 invitees including approximately 30 business owners and representatives from across Kent, in addition to the project's FE partners as well as staff and students from Canterbury Christ Church University.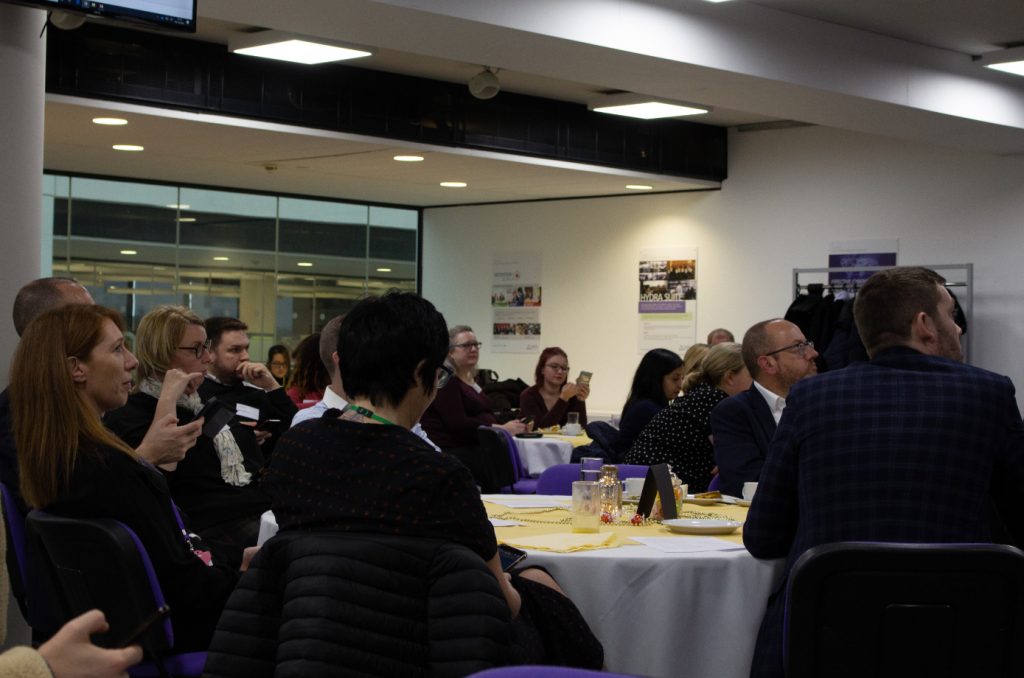 GradForce is a three-year project that aims to support local graduates with low mobility into graduate progress into graduate employment in the local SME sector and increase the number of graduate jobs in Kent and Medway overall. To find out more go to: https://www.canterbury.ac.uk/business/access-our-talent/access-our-graduates.aspx
Opening the conference, Professor Mike Weed introduced the winner of a competition, launched exclusively for CCCU students to design the logo for the GradForce project. Having created the winning design and earning himself a £300 cash prize and an internship with CCCU's in-house design team to perfect it, is 2nd year graphic design student Jack Beaumont. Congratulations to Jack!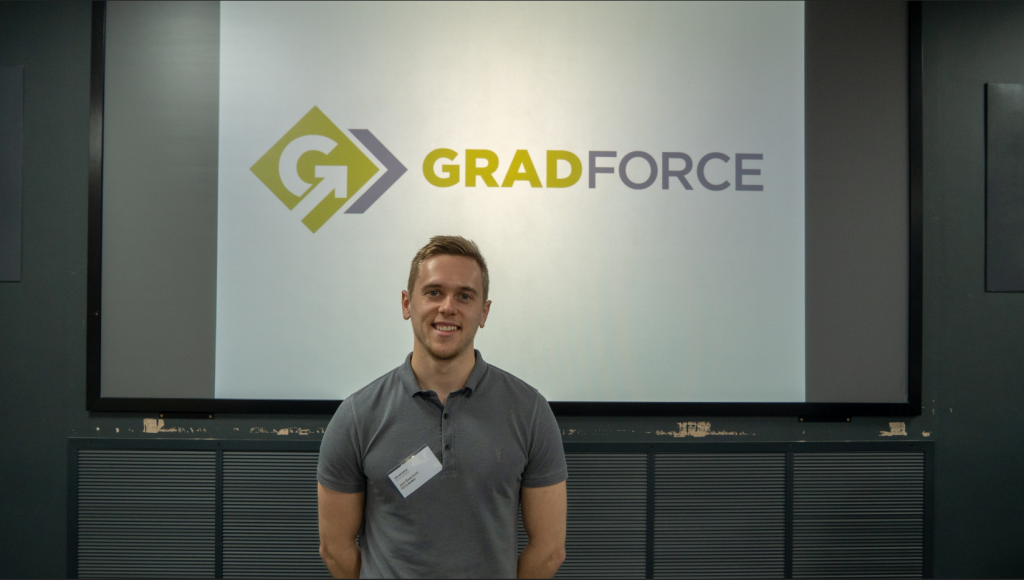 His design will be used by the university as part of GradForce marketing and merchandising as well as employers from across the local Kent and Medway areas who engage with the GradForce project. The purpose of the conference was to introduce the aims and objectives of the GradForce project and discover from organisations what attributes they most value in employees. It was ascertained that the most desirable attribute in an employee is to be a 'good communicator'. The attribute with the highest percentage concluded by the audience to be most lacking in graduates was 'resilience'.
The GradForce team will now use the data provided by the employers in attendance and take this to the student conference in February. Watch this space for their thoughts and comments! This will also help to shape the programmes, workshops and training to provide students with the skills and attributes that employers require from potential employees when they enter the graduate workplace. This will be supported with training from charity Grit who will be providing bespoke coaching and mentoring workshops to support students in finding their self-believe and resilience.